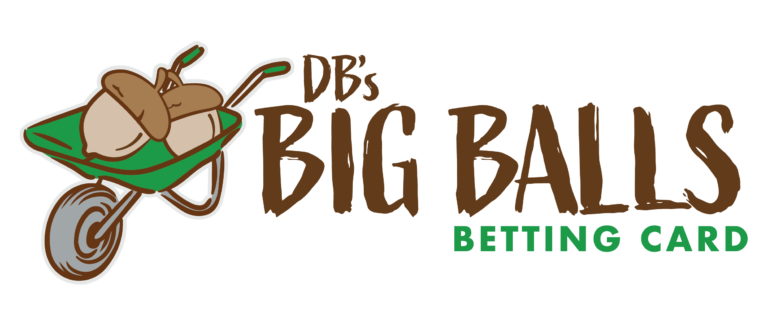 Outright Bets for The FedEx St Jude Championship 2022
The Betting Approach for The FedEx St Jude Championship 2022
We missed the Tom Kim train. Oh well. We move on to the FedEx St Jude Championship from TPC Southwind as the PGA TOUR kicks off the playoff stretch. It's one of the best fields we see all year. The weather in Memphis looks ripe for decent scoring, but remember TPC Southwind isn't your typical TPC birdie fest. 
The sportsbooks have the winning over/under total at -16.5. Past champions at TPC Southwind include Ancer, JT, Brooks, DJ, Reed, Bryson and Berger. Typically, TPC Southwind produces a winner of top caliber and we haven't seen a triple digit winner since Fabian Gomez way back when we were 1 of 2 PGA TOUR DFS podcasts on the Apple Podcast streets.
While it's likely we don't see a triple digit winner this week, I did take a stab at a few among the top dogs in that range I believe have the sack to take down the best in the world.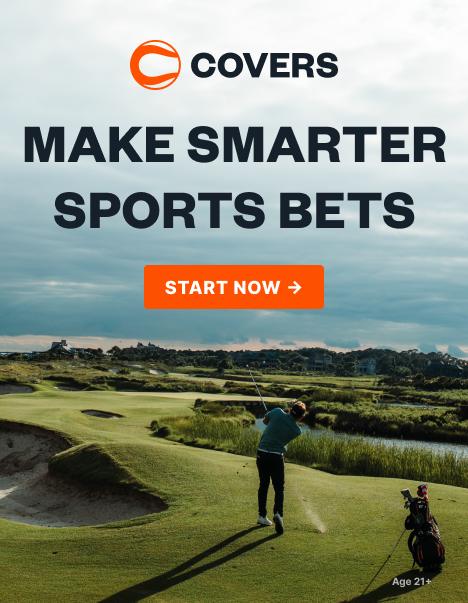 More Intel on TPC Southwind
If you're looking for a more in depth look at how TPC Southwind will play, then check out the our Weekly Preview write up by Nut Hut Butler, Anthony Charter (aka AC).
You can also watch this 14 minute video where I break it all down with features, stats, trends, player quotes and more on TPC Southwind. This is everything you need to know and NOTHING you don't.
We've also got a secret weapon every week in the Nut Hut as we've added John Rathouz (aka CaddieHouse), 10+ year PGA TOUR Caddie. John will be in the Nut Hut every week sharing insights on the courses, how they're playing and what he's hearing from ground zero that week.
If you're in the Nut Hut and you've not scrolled the #Caddie-Info channel this week...you're missing out on a TON of information. The chat tonight will cover everything from strategy in GPPs, cash games, betting, weather and tee time wave advantages, and of course picks & fades. If you'd like more detail on the weather and our thoughts, then check the Nut Hut and sign up for the Chalk Bomb email going out here in a few hours.
This is NOT Your Mama's Betting Article
I bet on golf for fun. You should too. Life is too short to bet favorites! Therefore, I don't get the betting erection I crave betting guys at 18/1 or 9/1. I realize that may be the sharper way to do things, but F that. I've felt the rush of have a big triple digit winning golf bet hit...and Daddy likes!

Throughout the season, I'm going to show you my pre tournament bets, including what I'm risking, odds, and some brief logic behind the pick. I'm actually betting these guys. I'm taking $50 a week at $10 per unit to show you how I allot my dollars. Follow along, bet with me if you like, or completely fade everyone on this betting card. Up to you. I finished the 2019-2020 PGA Tour season up 10 units over 30 weeks & the 2020-2021 season up 41 units strictly betting the long shot outrights and first round leaders (nothing shorter than 25/1).
Long Shot Outright Bets for The FedEx St Jude Championship 2022
We're up 36 units on the PGA TOUR season after missing on Tom Kim. Oh well...as good as he's been playing, I don't feel all that bad that I missed out on the youngest player to win a PGA TOUR event since Jordan Spieth at odds in the 40/1 range.
I ended up with more triple digit bombs on the card than I thought this week. I think it happened because I just couldn't find much I loved in that 50/1 to 85/1 range other than Wise and Conners. Plus, it's hard to pass on the form and fit for guys like Poston and Stallings.
Pat sold me on Mito last night on the podcast. We haven't seen much of Mito since The Open on the heels of his 4th missed cut in a row. But, maybe that's a good thing. If this guy is a driver swing away from being a major champion, then I trust him to have the marbles needed to close this event out among the best in the world.
I spoke of Im and Horschel at length on the podcasts, but didn't say much about Cam Young. The more I thought about it, the harder it was to stay away at 30/1 for the eventual Rookie of the Year if you ask me. He's just too talented off the tee and around the greens to ignore.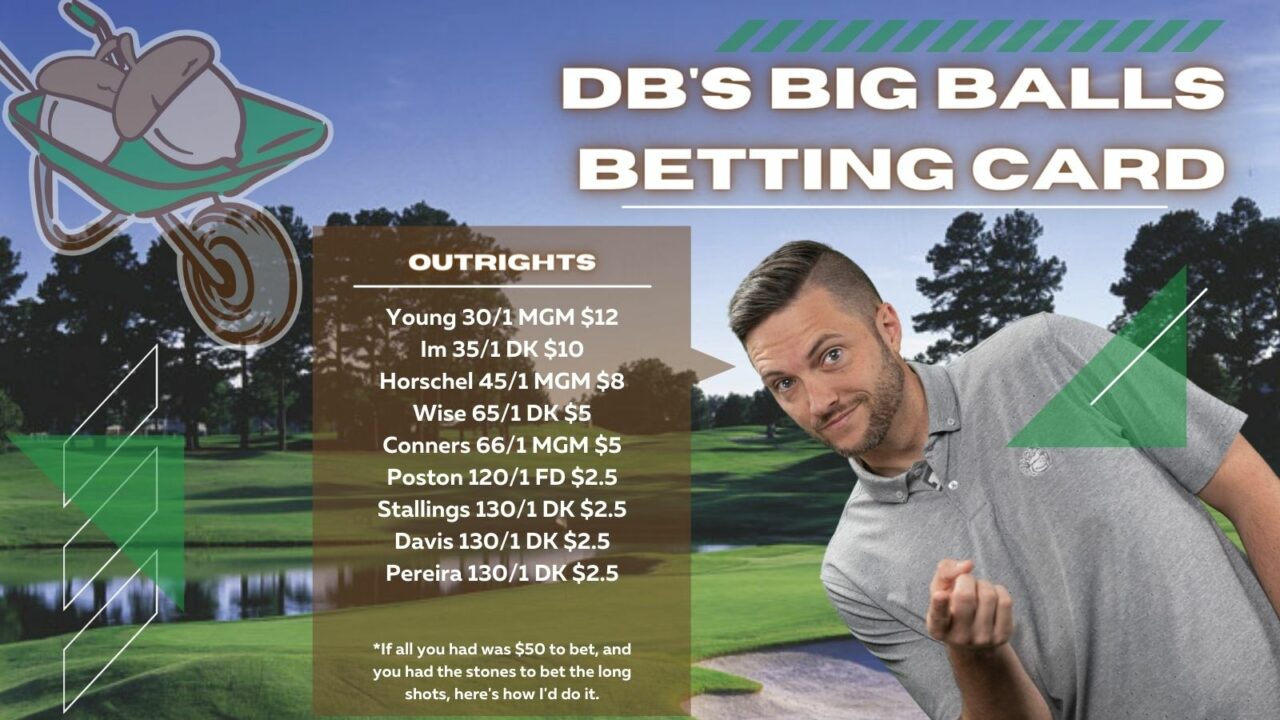 I'm spending 5 units to win between 30 and 36 units with a winner this week. With one more BBBC to go next week, at least I know I'll end the PGA TOUR season in the positive for units, but I'll need a hit in the next 2 weeks to top my +41 unit season prior. Stay tuned in the new season for some changes to the structure to the BBBC. Don't worry...Big Balls still very much required.
Alright, off to write the Chalk Bomb! Have a great week and #BendOverYourBookie!