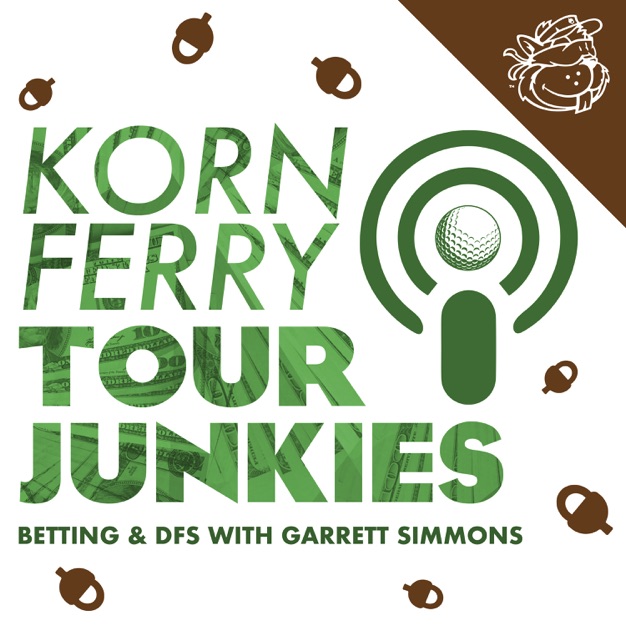 Golf Betting & DFS with Garrett Simmons
Professional caddy for over 5 years. Started club caddying in college at Diamond Creek while attending Appalachian State University in the mountains of NC. From there was one of the first caddies at Congaree Golf Club when it opened in the Lowcountry. Transitioned into looping on Tour, primarily the Korn Ferry Tour (Web.com at the time). Has worked for Trevor Cone, Brandon Crick, Brad Hopfinger, Christian Brand, Ryan McCormick, and primarily Max Rottluff. Retired(ish) from looping full time in 2019 and took a job with Trackman golf designing & building indoor simulators. Worked two events this year on the PGA Tour for Monday Q, Tain Lee. (T11 at Palmetto, MC at Rocket Mortgage). Currently in Winston-Salem, NC, slinging investment real estate, specializing in short term rentals, long term rentals, and flips. Regular at: Degenerately gambling. Hitting push cuts and pressing. Quitting dipping. Sometimes (like late Sundays when I say tournament payouts) wishing I was still looping.
How would you like to bet on the rising stars in golf from the Korn Ferry Tour with the inside knowledge and experience of a Korn Ferry caddie? Host, Garrett Simmons, delivers all you need to know every week about the courses and players if you're playing DraftKings golf or betting on the Korn Ferry Tour. Garrett was a caddie for a few Korn Ferry Tour players over the last few years, and he's a degenerate gambler...what could make more sense! So gain your edge with Garrett, take down some KFT DraftKings contests, and strut to the ticket window.
If it's professional golf and you can bet on it...The Tour Junkies Network has you covered.