FedEx St. Jude Championship 2022 DraftKings Preview
TPC Southwind takes on a different role as the fedex cup playoffs kick off in memphis
After 11 months of golf, the PGA Tour has narrowed down the list to the top 125 players, and it's time for the FedEx Cup Playoffs. One of the best fields of the year has gathered in Memphis, Tennessee at the new home of the first playoff event. Rory McIlroy, Scottie Scheffler, Justin Thomas, and Jon Rahm are just a few of golf's elite set to tee it up at TPC Southwind for the FedEx St. Jude Championship. Let's get you set to see some green screens on DraftKings this week.
What's up golf addicts! AC here, checking in week to week to provide a quick preview of the upcoming PGA Tour event. I'll give you the lowdown on the course, the players, some key stats, and some favorite DraftKings picks for the week. 
All of the course data, player stats, and most of the information below can be found on Fantasy National Golf Club (FNGC). At FNGC you can view historic course conditions, course scoring breakdowns, tournament history, simulators, and official strokes gained data provided by the PGA Tour. Start building your models at Fantasy National now!

The Field and Tournament Details for The FedEx St. Jude Championship
Playoff golf lies ahead! Just three events separate one player in this field and a dump truck full of cash. Many will get paid but somebody is going to win the FedEx Cup and $18,000,000. The first stop for the PGA Tour's season-ending series is a familiar place. Gone are the days of the Northern Trust and bouncing between courses. The new home of the kick-off event is TPC Southwind. The winner gets a huge pile of 2,000 FedEx Cup points and a hefty sack of cash worth $2,700,000. The total purse for the FedEx St Jude Championship is $15,000,000.
The first event of the playoffs is typically one of the best fields of the year. You have the top 125 players from the PGA Tour season and only 70 of them continue on to Round 2. This is also the last event with a cut. Just the top 65 and ties will play the weekend. This year's field is currently sitting at just 122. Tommy Fleetwood, Daniel Berger, Lanto Griffin, and now Nate Lashley have chosen to sit out.
Now to the good stuff. A few weeks ago we had seven guys in the entire upper range. This week we have seven guys above $10k! Fitting for a field of this caliber. Rory McIlroy is the highest-priced guy this week at $11k. World #1 Scottie Scheffler, Xander Schauffele, Cameron Smith, Patrick Cantlay, Justin Thomas, and Jon Rham are the rest of the $10k studs. Matthew Fitzpatrick, Tony Finau, Will Zalatoris, Cameron Young, Jordan Spieth, and Viktor Hovland provide $9k options.
Outside of the $9k range, there are still some studs tucked away. Over the last three months, here are some dudes striping it in the strokes gained: total department; Joohyung Kim, JT Poston, Sam Burns, Max Homa, Davis Riley, Scott Stallings, Aaron Wise, Taylor Pendrith, and Sungjae Im.
TPC Southwind has worn many hats over the years. For the last three years, it has been the host of the WGC - FedEx St Jude Invitational. Past champs include Abraham Ancer (2021), Justin Thomas (2020), and Brooks Koepka (2019). Prior to 2019, the event was called the FedEx St.Jude Classic. Dustin Johnson and Daniel Berger both won the event twice with Harris English also getting a win in Memphis.
FedEx St. Jude Championship Course Breakdown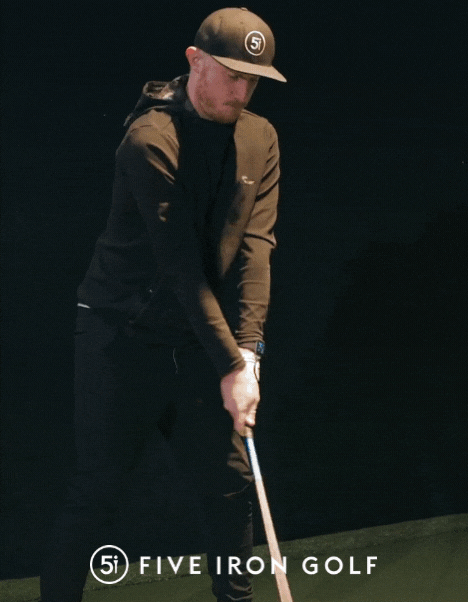 Course: TPC Southwind
Location: Memphis, TN USA
Yardage: 7,243
Par: 70
Architect: Ron Prichard (1988)
Grass: Bermudagrass
Between the last three WGC events and the numerous other titles events have had here over the years, TPC Southwind has been home to a PGA Tour stop since 1989. It has been a welcome stop for most with its perky Zoysiagrass fairways and pure-rolling Champion bermudagrass greens. It plays as a Par 70 but at over 7,200 yards, it's not a short course.
In fact, TPC Southwind rates as one of the top 15 most difficult courses on the PGA Tour rotation. It has held the title for most balls in the water since 2015. Going even more profound, since 2003, there have been almost 6,000 balls finding a drink in Memphis. Over a thousand more than TPC Sawgrass! A number of different water hazards are spread around the course and come into play on 11 holes. Other defenses include 75 strategically placed bunkers and some gnarly bermudagrass rough.
TPC Southwind is a typical Par 70 layout with two scorable Par 5s, four relatively average Par 3s, and 12 Par 4s including eight over 445 yards. Players will face narrow and tree-lines fairways that must be hit. Due to the small greens, the green in regulation % is below average but is still hit around 75% of the time with an accurate tee shot. Missing the fairway leads to a missed green more than half of the time.
Key Stats for Sedgefield Country Club
Off the Tee/Accuracy
Approach/Opps Gained
Putting
Short Game
Bogey Avoidance
Par 4 Scoring
Par 5 Scoring
At a course like TPC Southwind, length gets neutered a bit. With so many doglegs throughout the course, the driver may be left in the bag for some of the longer guys. There are some openings but hitting the fairway is worth sacrificing a bit of distance. The penalty for missing can easily compound the strokes. That's where approach plays a big part this week as well.
These greens are tiny and the GIR% reflects that. This is a ball striker's paradise and the cream always rises. Opps gained is the perfect stat to tell you whos putting it close. If you have those two things down, the putting should be easy. TPC Southwind is one of the easier tracks on the greens. The size helps but they are some of the best greens on tour. High one-putt numbers and low three-putt numbers. It's bermuda. They're grainy. They're fast and firm. Figure it out! Because the greens are small and hitting out of the rough is almost guaranteed to miss the green, around the green games will be tested.
I didn't add any scoring stats other than Par 4 and Par 5 because those are regular things that should be included every week. You're trying to take down a GPP. Gotta have some points. There are a couple of extra Par 4s this week so I like finding the guys that excel the most, especially over 450 yards. Only two Par 5s. NEED those. However, with all of the shit waiting to gobble up balls this week, I'll be leaning on the guys who can avoid bogeys.
Here's a tidbit from our Nut Hut in-house caddie: "Fairways are important, but length can be rewarded in spots. Smart decisions out of the rough are imperative. Course plays faassst typically. True Bermuda challenge"
If you are not yet a member, join the Tour Junkies crew and some brilliant minds in Goalby's Nut Hut. The Nut Hut is a discord chat with tons of insight, caddie news, banter, trash talk, and most of all a collection of golf addicts that have won more than $6 million since June 2020. Click the banner below to sign up!
FedEx St. Jude Championship Picks & Fades
I'll give you some plays and a fade from every DraftKings salary range each week. For all of DB and Pat's thoughts and picks, check out and subscribe to the Tour Junkies Podcast.
$9K & Above 
Play - Scottie Scheffler, Justin Thomas, Matthew Fitzpatrick | Fade - Cameron Smith
What to do up here? Interesting ownership. No shock to see Tony commanding a lot of it. He's #1 in my model too. There isn't anyone that is too high to eat though. Seems unnecessary to explain why I'm playing the world #1. That was probably enough. The things I like the most; are bogey avoidance, GIR%, and DK scoring.
JT has won at TPC Southwind and isn't really garnering too much chalk cause of his recent results. The driver hasn't been his buddy but he knows how to navigate this course without it.
This place sets up well for Fitzy. His 6th and 4th place finishes in 2020 and 2019 are proof enough. He also happens to be playing some of the best golf of his career.
The fade on Cam might be a spite fade. Can't really tell now. He does rate out the worst at the top by a wide margin but he kinda always has. The history at Southwind is poor minus the first three rounds last year. Either way, he gone.
$8K Range
Play - Sam Burns, Billy Horschel | Fade - Hideki Matsuyama
These two guys kinda like this place. Billy Ho has 36 rounds played at Southwind and Burns lost in a playoff last year in the WGC event. Burns' accuracy off the tee is a bit worrisome but he navigated it well last year and the rest of his stats a pretty damn good. Should be well rested and ready to make a charge. Billy puts the ball in the fairway, drops it on the green, and makes a lot of putts. That is really all I'm looking for.
I think Hideki has checked out and we're probably a few weeks away from his PGA departure. He's played well here in the past but his last three outings read -- WD, T68, CUT -- yeah, nah.
Check out the Tour Junkies DFS Picks Show for all of DB's & Pat's picks!
$7K Range
Play - Corey Conners, Taylor Pendrith, Chris Kirk
There are a ton of awesome prospects in the $7k range with how strong the field is. For this week, I'm leaning on the ball striking fairway seekers. CoCo, TP, and Kirky all deliver that while scoring birdies and avoiding bogeys. CoCo and TP are top 10 in my model. Kirky is a bit behind but gets a big bermuda boost. CoCo and Kirky have lots of rounds played at Southwind. TP will be making his debut but has 28 strokes on the field his last three times out.
$6K Range
Play - Brendon Todd, Taylor Moore, Adam Svensson
Todd's Sunday meltdown here in 2020 cost me a bit of coin but if you told me now that he'd tie for 15th again this year, I'd jump on it. The form is solid for the price and we know what he can do on bermuda surfaces. Over the last four weeks, Taylor Moore has gained the fourth most strokes on the PGA Tour. He's coming off back-to-back top-six finishes and is top 20 in the field off-the-tee. Svensson is another great ball striker who has gotten hot with the putter. No history at Southwind but is coming off five top-25s in his last seven events.
There ya go! PGA playoff golf at its finest right here. LIV took a big hit today too. Ol Sharky might have some explaining to do. Imagine being so desperate you sat in a car outside the venue waiting for a verdict. Touch scene for Swaff and Gooch. As Marcus would say YRHTSI. Ownership should be softer this week. Stacked field. Lots of pivot options all around. if you like the guy, play em. Good luck!
THE INS & OUTS
*The field is 121