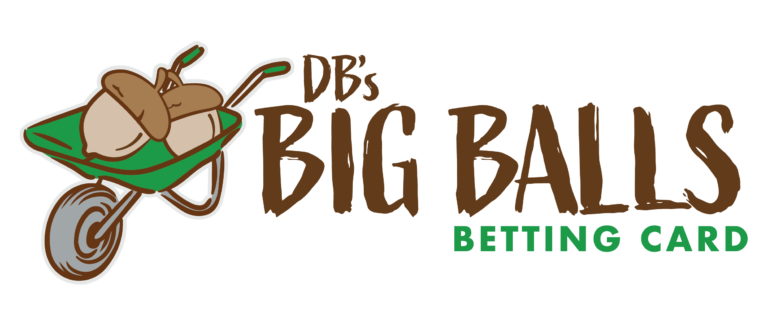 Outright Bets for The Valspar Championship 2023
The Betting Approach for The Valspar Championship 2023
2023 is shaping up to be a garbage year for hitting long shots as Rahm or Scheffler have won 5 of 10 events in 2023 at 10/1 or shorter. Of the other 5 tournaments, me or Pat have hit 3 of the 5 (Si Woo live at Amex), but it still feels a little hopeless at times given how much better those guys are than everyone else. Good news though! Scottie & Rahm aren't at the Copperhead Innisbrook course for this year's Valspar Championship!
Vegas currently has the over/under winning score at -8.5 as the wind on Friday, Saturday and Sunday looks to be blowing in the 20mph range. Copperhead is already a difficult, highly variable, Florida course with it's tight fairways, bermuda rough, small greens, and water on 9 holes. Add in the wind factor...and this place can play very difficult. I'm looking for superior iron play, around the green prowess, sand save ability, and overall ability to avoid bogeys. Guys will have to find fairways here, so the bombers will club down and flushing the mid irons has proved to be key around Innisbrook.
I'm thinking this year's Valspar could be a solid opportunity to live bet some outrights as it's not likely anyone will be able to run away with it given the wind forecast. I'm also bullish on a mid to long shot winner this week as the top end of the field has some question marks. I don't LOVE the super bombs as much as I typically would here just given the field strength is somewhat weaker than in year's past. It just lacks depth.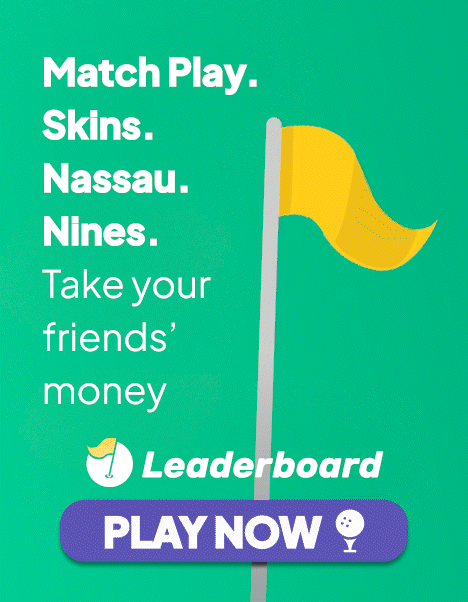 More Intel on Copperhead Innisbrook
We're all quite familiar with Copperhead at Innisbrook, but in the event you'd like a little more insight into the golf course(s), the key stats to consider, and how the event has turned out in the past -- then we can't stress strongly enough why being a Nut Hut member is important. We provide all the research each week to save you countless hours and help you make informed decisions.
I also did this course breakdown video in 2022 that's still quite relevant today for understanding what it takes at Innisbrook.
Plus, we've got our 10+ year PGA TOUR caddie contributing every week in the Nut Hut , in John Rathouz. John will be in the Nut Hut weekly sharing insights on the courses, how they're playing and what he's hearing from ground zero that week.
If you're in the Nut Hut and you've not scrolled the #Caddie-Info channel this week...you're missing a TON of information. The chat tonight will cover everything from strategy in GPPs, cash games, betting, weather and tee time wave advantages, and of course picks & fades. If you'd like more detail on the weather and our thoughts, then check the Nut Hut and sign up for the Chalk Bomb email going out here in a few hours.
This is NOT Your Mama's Betting Article
I bet on golf for fun. You should too. Life is too short to bet favorites! Therefore, I don't get the betting erection I crave betting guys at 18/1 or 9/1. I realize that may be the sharper way to do things, but F that. I've felt the rush of having a big triple-digit winning golf bet hit...and Daddy likes!

Throughout the season, I'm going to show you my pre-tournament bets, including what I'm risking, odds, and some brief logic behind the pick. I'm actually betting on these guys. I'm taking $50 a week at $10 per unit to show you how I allot my dollars. Follow along, bet with me if you like, or completely fade everyone on this betting card. Up to you. I finished the 2019-2020 PGA Tour season up 10 units over 30 weeks, the 2020-2021 season up 41 units and the 2021-2022 season up 26 units strictly betting the long shot outrights (nothing shorter than 25/1).
Long Shot Outright Bets for The Valspar Championship 2023
I'm up 12 units on the 2022-2023 PGA TOUR season and I'm not counting the +850 Si Woo hit I so brilliantly called on Saturday night of the Amex (I'm going to keep reminding Pat of that one).
I waited til late on Wednesday to really lock some of these in so we could get an up to date picture of any wave advantage with the wind. I wish I could've grabbed a few of these at much longer numbers when we talked them up in the Monday morning 1st look show for the DISCORD, but it is what it is.
6 of the 9 on the card are in the PM/AM wave as I do see a slight wind advantage mainly for Thursday's round, but I think it will be minimal for now. I tried to jam in Rose and McCarthy, but couldn't make it work given the 5 unit limitations and I want these mid range bombs on the card.
I think there are too many holes in the boat for the guys shorter than Tommy Lad and J Rose, so if it's not them holding the trophy come Sunday, I think we finally get a long shot.
I leaned heavily on iron flushers and some distance with this card. With the different wind directions for Friday, Saturday, and Sunday, I think you're gonna see the guys that can hit shorter clubs into these firm greens with an advantage...so give me the high swing speed flushers baby and let's get another outright on the board!