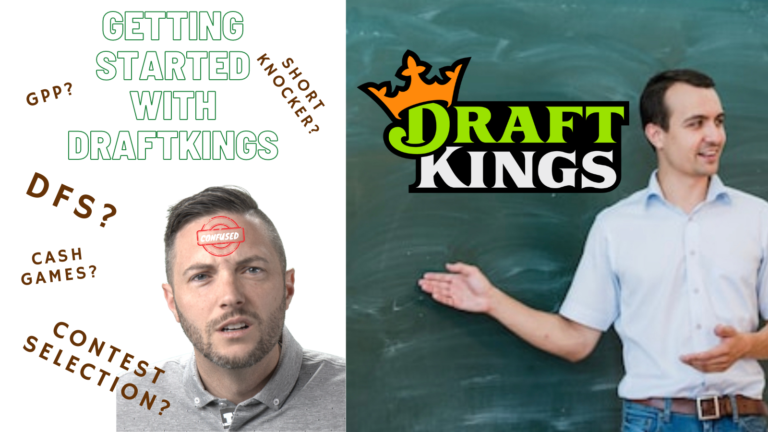 DFS Chalk & WHY ownership MATTERS
When building daily fantasy sports (DFS) lineups, "chalk" is one of the foremost obstacles to consider every week. Chalk is a fancy term for ownership that boils down to how much a certain player is used in DFS contests. There is good chalk and bad chalk. With all of the variables in golf, knowing which side of it to be on can make or break your week. Let's get you set to see some green screens on DraftKings this weekend.
Here at the Tour Junkies, we are aiming to build a sharp community with the goal of making you a better DFS golf player and overall smarter gambler. We will be publishing a series of articles on the most important tips and tricks to help you find those green screens. If you missed the first one, check it out here as we discuss the intro to DFS and the best moves to get you started.
Before we get into it, let's preface this by pointing out that chalk really only applies to DFS tournaments and Guaranteed Prize Pool (GPP) contests. When playing cash games like 50/50s and Double Ups, we believe it's ok to eat all the chalk you want!
Let's start with "edible" chalk. Edible chalk refers to a player being worth eating their projected ownership. Just because somebody is going to be highly owned doesn't mean they have to be faded. Players can be chalky for several good reasons. Some have incredible recent form. Others have great course history. With all of the data available to us now, some will pop in course fit or suitability models as well. Pricing will also lead to chalk as players get mispriced or undervalued. Then you have the best players in the world. These studs always get the attention of DFS players because they can pop at any time.
You can even have two or more chalky players in a lineup. It just becomes more important to find leverage and balance with the rest of your player pool. How much total ownership you want to aim for is quite specific to the contests you are playing. Single entry contests will typically carry higher ownership per player than 150-max contests. As low as you can go will always give you the most leverage on the field. For DraftKings' golf contests, a good starting point is an average of 15% per player. Total ownership should come in around 75%. The more entries in a particular contest, the more valuable your total ownership can be.
How to Avoid Potential Bad Chalk
There are a few different ways that ownership can get you into trouble. Eating chalk at the top of the board. Buying into cheap chalk. And most cases where a player creeps too high over 20% owned. In the image to the right, you see the top of the pricing and ownership for a recent PGA Tour event on Fantasy National Golf Club (FNGC).
Favorite % refers to the amount the overall user base has put a star by a certain player. Calculated Ownership % refers to the public projections for DraftKings DFS contests. Actual FNGC LU Gen % is the amount each player has been rostered using Fantasy National's lineup generator.
For this particular event, the majority of the ownership has gravitated towards three players. This is a spot where the second-highest-priced guy gets you a lot of leverage on opponents rostering the player on either side. Three players in this range are projected to be sub 10% owned. The community may be avoiding these players for various reasons. However, having one or two in your lineup lets you eat a bit more of the chalk down low.
Course Horse Chalk Traps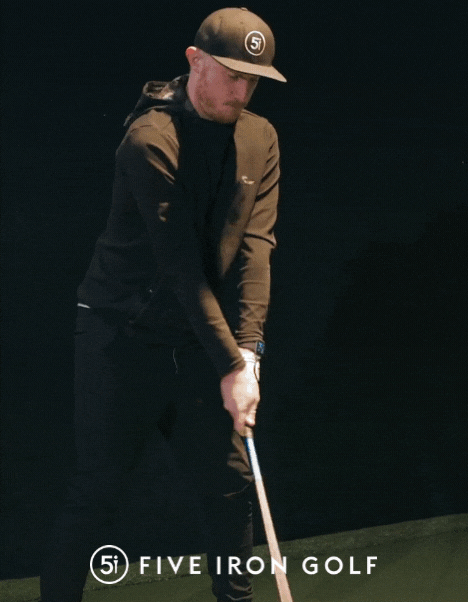 The final event of the 2020-21 PGA Tour season was a prime example of a potential course horse trap. It was the Wyndham Championship at Sedgefield Country Club. Webb Simpson was the second highest-priced player.  When it comes to course horses, Webb at Sedgefield might top the list. His record is exceptional and in the prior four years, he had nothing worse than a tie for third. Even without taking ownership into account, the top of the board usually needs to be in the top ten in DraftKings scoring to return value on their price tag.

The ownership, which was 40% and higher in some contests, could be warranted, but a huge risk. If you fade Webb at 40% and he doesn't perform, you gain a huge amount of leverage on almost half of the field. With that much ownership, the value the player must return for their price is also increased. One player is not going to break a slate in a golf contest. You depend on all six guys to perform in order to take down a Guaranteed Prize Pool (GPP).
A Fickle Sport

Golf is volatile. Over the course of four rounds, a lot of things can happen and even the best players in the world can have an off week. Being able to pinpoint the chalk on the top and bottom of the board will give you consistent shots at returning profit. Going into every week, there are typically several studs at the top of the player pool. Some names will grab attention more than others for simple reasons. The fact is, the skill level and value are close between them all.
If a player starts to climb over 20% projected, it is not a bad idea to find an alternative. Likewise, down in the lower regions of the pricing. They are priced there for a reason. That area is extremely volatile even if a player seems like a good value. In most cases, you are just looking for a cut maker so find that sneaky low-owned gem down there. 
Navigating Chalk Down Low

The image to the right is an example of the lower $7k price range on DraftKings using Fantasy National's ownership page. The three highest-owned players in the FNGC LU Gen % have more ownership than the rest of the players combined.
These are generally the riskiest plays who on average aren't the greatest players but when you are rostering guys down here, they do not have to contend to win in order to return value. A top 30 or better usually pays off their salary. If you are able to roster one of these guys at below 5% ownership they become even more valuable. 
Ownership matters in DFS golf. With the various field sizes and contests, it is a way to differentiate yourself from your peers. Having an advantage over your opponents gives you a sizable edge and adds equity to your lineup.
Must Have Tools to Get Started with DraftKings Golf
DFS golf has been around since 2015 on DraftKings. Whether you're a noob or maybe a recreational player off and on during the PGA TOUR season, there's plenty of sharp people, content creators, data sources, and tools to help you gain your edge. We've listed four trusted sources below to help you get started.
Take Advantage of the FREE Stuff
The Most Valuable Tool You Can Buy