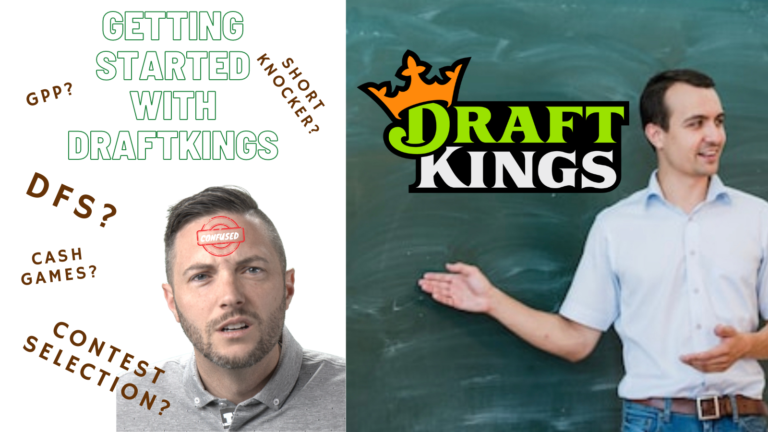 Getting Started Playing DFS Golf on DraftKings
Whether you're new to DraftKings golf daily fantasy sports (DFS) or having trouble finding a profit week by week, the next few paragraphs will aim to provide you with the building blocks of a solid DFS golf foundation. We'll explore the various contest options, roster construction, and getting the best value out of your dollars. We'll also give you the first few stepping stones before you wager your first dollar. Let's get you set to see some green screens on DraftKings this weekend.
Before you get too deep into it there are some things you need to know with daily fantasy golf; golf is a volatile sport and easily the toughest to navigate week by week. Course history, scoring difficulty, grass types, recent player form, long-term form, weather, unreported injuries…You can see where we're going with this. Many factors play a part in the outcome of a golf tournament. Like anything gambling related, play within your boundaries.
DraftKings Golf Contest Types
Though there are many different variations of each, there are two main types of DFS golf contests on DraftKings; Guaranteed Prize Pools (GPPs) and Cash games. In poker, these would be comparable to multi-table tournaments (MTTs) and sit n gos (SNGs) vs ring (cash) games.
GPPs generally feature a small portion of the player pool finishing in the money with top heavy prizes. Each week, DraftKings posts featured guaranteed events, which during golf's major events are highlighted by "Millionaire maker" contests.
Cash games, or "double ups" and "50/50s" as they are typically listed by, will pay out half of the player pool double their investment. For example, if 20 players invested $10 into a cash game contest, the top 10 would be paid out $20. Roster construction for both styles of contests can be very different.
Building a DraftKings Golf Roster
Standard DraftKings golf contests feature a base salary of $50,000 which you must build a six-player lineup within. The players are priced from high to low based on their odds to win or to return value. The highest priced players are typically in the $10,000 to $11,000 price range while the cheapest players start at $6,000.
GPP lineups are built around scoring the most points possible while cash lineups are more about finding the safe plays to outscore just half of your opponents. Trying to figure out who your opponents will play is far more crucial to the outcome in GPPs than it is in cash games.
Points are earned based on how your players score throughout the tournament. Eagles, birdies, and pars will see your total rise with bonus points for aces, birdie streaks, and bogey free rounds. A player's position in the event will also carry points with it but bogeys or worse will lower your score.
Contest Selection on DraftKings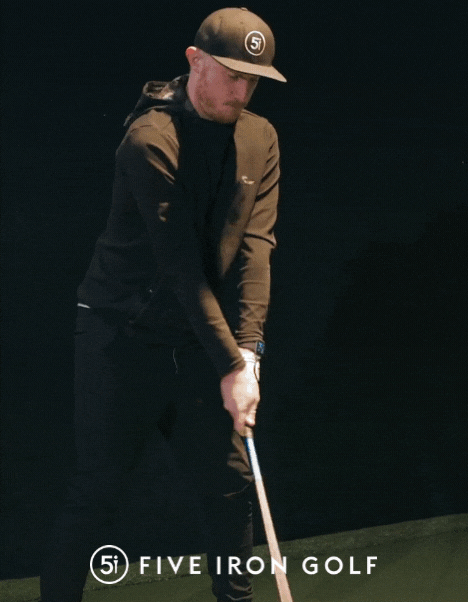 Contest selection is one of the most important things to consider when playing any DFS contest. Total number of entries, how many lineups you can afford to enter versus the max amount allowed, and the rake (check out our jargon page for terminology definitions) all play a big factor in how much expected value you can see in return. 
Contests to Avoid
GPPs and cash games come in all shapes and sizes. We think if you're starting out, it can be beneficial to avoid the largest contests. Usually the smaller the contest, the maximum number of entries by a player goes down thereby making it easier to equal the field in your total number of entries. For example, if you can't afford to max out a 150 entry contest with a $10 entry fee, then we suggest you avoid it all together.
Start With These Contests
Single Entries are a great place to start due to every player in the contest only being able to enter one lineup. 3-Max contests are also great beginner contests since every player can only enter three lineups. From there, you can find 20-max contests and ultimately 150-max entry contests. Single entry contests will have smaller player pools week in and week out, peaking around 6,000 to 10,000 entries. While the 150-max contests can have you competing against hundreds of thousands of players for massive prize pools like the "Millionaire Maker" on DraftKings.
You Must Understand "Rake"
Knowing where your dollars are going is very important. If you're playing a paid contest on DraftKings, a portion of your entry fee goes directly to the house. "Rake" as it's commonly called, can be anywhere from 10-20% of your buy in.
There are exceptions to this as a lot of content creators will host weekly "listener league" contests that can feature low or no rake. However, the general rule is that the larger the contest, the more expensive the rake will be. When getting your start in DFS golf, search for the single entry and 3-max contests that carry lower rake, less opponents, and tighten the gap between you and experienced players only being able to enter a certain amount of lineups.
Must Have Tools to Get Started with DraftKings Golf
DFS golf has been around since 2015 on DraftKings. Whether you're a noob or maybe a recreational player off and on during the PGA TOUR season, there's plenty of sharp people, content creators, data sources and tools to help you gain your edge. We've listed four trusted sources below to help you get started.
Take Advantage of the FREE Stuff
The Most Valuable Tool You Can Buy