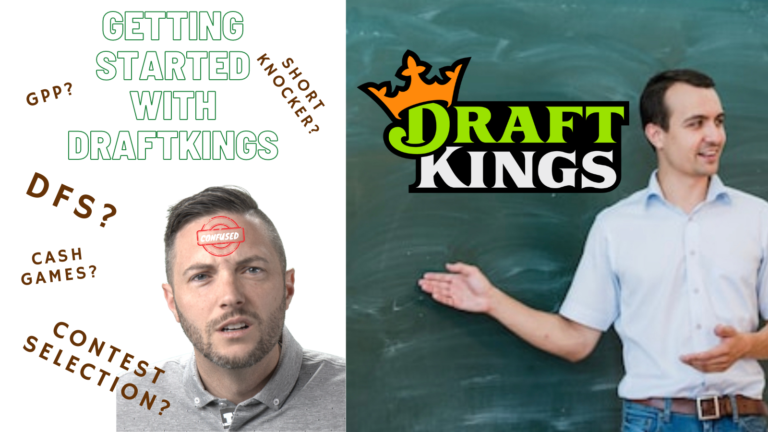 The basics of golf betting
So You're Ready to Bet on the PGA TOUR
Welcome to the wonderful world of betting on golf. As frustrating and fun as golf can be to play, the betting side of golf mirrors it perfectly. Sometimes you might hate the game but when you hit something special, you're hooked for life. Getting your start in golf betting can be overwhelming. While golf is pretty straightforward, golf betting comes in many different shapes and sizes. This article will aim to arm you with the knowledge to fire your first bullet and give yourself that Sunday sweat. Let's get you set to see some green screens on DraftKings this weekend.
Here at the Tour Junkies, we are aiming to build a sharp community with the goal of making you a better DFS golf bettor and overall smarter gambler. We will be publishing a series of articles on the most important tips and tricks to help you find those green screens. If you missed our Getting Started with DFS series, check out Part 1 here as we discuss the intro to DFS and the best moves to get you started.
Golf betting can be broken down into a few different categories. The most popular and juiciest bets you can make each week are outright bets. This is a single bet made on any specific player to win the golf tournament outright. Another common bet is top finishes or placements. These are bets placed for players to finish inside the top five, top 10, or top 20. Next, you have head-to-head matchups. These wagers pit two golfers against each other for single rounds or whole events. First-round leader, make or miss the cut, and various prop bets are just some of the many other forms of golf betting.
The Many Forms of Golf Betting
We listed a few of the different ways you can bet on golf. Let's break them down even more.
Outright Bet: Pick the winner of the event. Simple. Well saying it sure is and likely understanding it as well. However, this is the hardest bet to nail any given week. Only one player can win a golf tournament and on average there are over 120 players in the field. This is your best chance at binking a massive score though. The top of the board will usually only give you short single to double-digit odds but the deeper you get into the field, the bigger the numbers. Discover more about outright golf betting here.
Top Finishes: Though the odds are never as good as an outright, betting on a player to finish in the top five, 10, or 20 is one of the more enjoyable bets to make every week. Betting someone to finish near the top can provide a nice sweat to the weekend while offering decent value. Dead-heat rules do typically come into play on most books and can be a big downer. Dead-heat refers to players tying for a specific placement which can decrease the value of your bet by half or more.
H2H Matchups: These bets are another fun one to make your golf viewing experience better. H2H bets give you odds that one player beats another player. These can be made for individual rounds throughout the event or for the event as a whole. A 72-hole H2H bet always has the chance to cash early with players making or missing the cut. Find a more in-depth breakdown of H2H golf betting here.
First-Round Leader: FRL bets make the first round more exciting and give you the opportunity to start your weekend off on a winning note. FRL bets are similar to outrights where you are picking the player with the top score after round one. This allows you to dig into some juicy numbers. It is very common for someone way down the betting list to grab the early lead. Beware, the first round is quite susceptible to ties a the top so don't be surprised if your prize gets chopped.
types of props in Golf Betting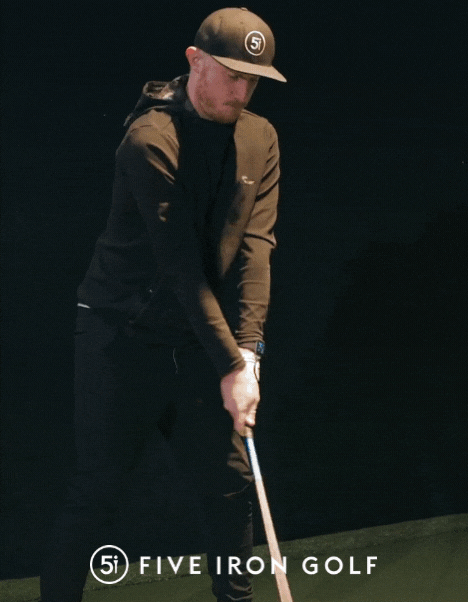 Golf has many facets that lend themselves to prop betting. Props can be listed about players, nationalities, the event, the course, futures, and more. Here are some of the most popular golf betting props.
Hole in One: This is a yes or no question. Even though these golfers can be the best in the world, aces are still rare. This is heavily based on the difficulty of the course and the setup of the par 3s. A fun bet to sweat.
Winning Score: This prop is generally an over/under bet where you are given a course's average winning score and factor in whether the upcoming event will beat that number. Weather and playing conditions are two of the larger factors behind scoring every week.
Top Nationalities: Golf is a hugely diverse game and as such has players from all over the world teeing it up every week. Nationality props pit countrymen against each other. Odds are laid on who will come out on top between every player in the field from the same nation.
Make and/or Miss the Cut: Maybe you don't like a certain golfer. Maybe you don't like two. Miss the cut bets let you bet on a player or players to miss the cut. This is also one of the only golf bets that you can parlay together to add a bit of extra juice. Now similar to miss the cut where the top of the betting board would have some larger odds to miss, make the cut bets flip the odds around. Parlaying some of your favorite plays of the week together can be another fun way to bet.
To Be a Playoff: This is another yes or no question. Though it is usually on the + side of things, a lot of golf tournaments end in playoffs. Golf is hard to win and these guys are really good. When it comes down to the wire, it's not uncommon to see extra holes played out.
Must Have Tools to Get Started with Golf Betting
DFS golf has been around since 2015 on DraftKings. Whether you're a noob or maybe a recreational player off and on during the PGA TOUR season, there's plenty of sharp people, content creators, data sources, and tools to help you gain your edge. To help you get started we've listed four sources below.
Take Advantage of the FREE Stuff
The Most Valuable Golf Betting Tool You Can Buy