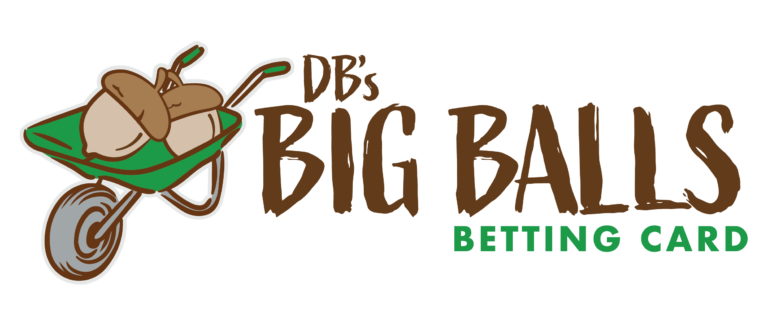 Outright Bets for The Fortinet Championship 2023
The Betting Approach for The Fortinet Championship 2023
So with this weird transition season on the PGA TOUR, I've decided to handle the betting card uniquely for the Fall 2023 segment. The TOUR is moving back to the calendar schedule from January - December starting in 2024 (Thank God), so while the 2022-2023 season FEELS over...it's not really.
Pat's also informed me that for the sake of our unit tracking competition, I'm not allowed to keep going in the Fall because he's afraid I'd pass him. We did treat it like it was all over after the BMW playoff event in August, so I understand.
That being said, I'm just treating this Fall segment as a standalone deal that starts over with units and ends at the last event so we all start at zero in January. I may get buck wild with this Fall too since it feels rather YOLO!
The PGA TOUR kicks off this seas...SEGMENT in Napa again for The Fortinet Championship at Silverado's North Course. The weather looks perfect all week, but the course is softer than usual. It's already a fairly benign test with winning scores averaging -17 or -18 over the last 5 years. I'd take the over on the winning score being better than -18, even with a weak field.
While Max Homa's won the last 2 years, I don't see that happening this week as I'm sure he's ready to get to Rome. I see this as a look ahead spot for his Ryder Cup debut. Don't make me get into why I don't want to bet JT at 12/1 to win here either. While I know he's played well in past years, I don't see it happening in 2023.

More Intel on the Silverado's North Course
Silverado's North Course has played host to PGA TOUR events for quite some time, but if you'd like more intel, you can watch this 15 minute video I did last year on the course.
Plus, we've got our gamblin PGA TOUR caddie contributing every week in the Nut Hut , in "Dynamite" Dean Emerson. Dynamite will be in the Nut Hut weekly sharing insights on the courses, how they're playing and what he's hearing from ground zero that week.
If you're in the Nut Hut and you've not scrolled the #Caddie-Info channel this week...you're missing a TON of information. The chat tonight will cover everything from strategy in GPPs, cash games, betting, weather and tee time wave advantages, and of course picks & fades. If you'd like more detail on the weather and our thoughts, then check the Nut Hut and sign up for the Chalk Bomb email going out here in a few hours.
This is NOT Your Mama's Betting Article
I bet on golf for fun. You should too. Life is too short to bet favorites! Therefore, I don't get the betting erection I crave betting guys at 14/1 or 9/1. I realize that may be the sharper way to do things, but F that. I've felt the rush of having a big triple-digit winning golf bet hit...and Daddy likes!
Throughout the season, I'm going to show you my pre-tournament bets, including what I'm risking, odds, and some brief logic behind the pick. I'm actually betting on these guys. I'm taking $50 a week at $10 per unit to show you how I allot my dollars. Follow along, bet with me if you like, or completely fade everyone on this betting card. Up to you. I finished the 2019-2020 PGA Tour season up 10 units over 30 weeks, the 2020-2021 season up 41 units, the 2021-2022 season up 26 units and the 2022-2023 season down 5 units strictly betting the long shot outrights (nothing shorter than 25/1).
So for the last 4 PGA TOUR seasons, this article is up 72 units. However, the landscape of the PGA TOUR has changed, and the winners have been shorter over the last 2 years. For that reason, I've decided to start the 2024 season at a 20/1 minimum instead of 25/1.
Long Shot Outright Bets for The Fortinet Championship 2023
We've got a clean slate for the Fall segment with the Fortinet Championship rolling in to Silverado's North Course and I want BOMBS baby! Spending 5 units to win between 30-37 with a hit.
I'm rolling with mostly bombers given Silverado's soft conditions and across the board low fairway's hit numbers. It's all about GIR with short irons and wedges in hand.

I like firing as early as possible this week given the lack of weather incoming and solid value you're likely to have once lines close on Thursday morning. I've already seen a few of these names steam down since the Betting Podcast dropped around 1030amET on Monday morning.
Don't be afraid to get uncomfortable this Fall. We're going to have first time winners and guys show up out of nowhere. Don't forget that Mac Hughes and Adam Svennsson won last Fall, and that was WITH stronger fields.
Alright, off to help write the Chalk Bomb! Have a great week and #BendOverYourBookie!