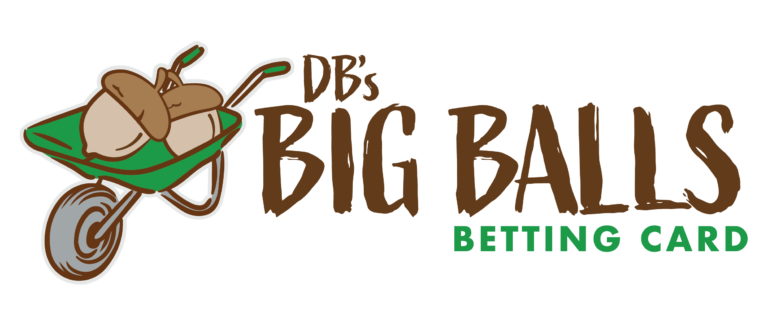 Outright Bets for The American Express 2023
The Betting Approach for The American Express 2023
This card didn't sniff victory late on Sunday, but hopefully you were following along in the Nut Hut and on Twitter Saturday night when I gave you 1 name and 1 name only to add live...Si Woo Mutha Fuggin Kim at +850! Bome!
This event has a special place in my heart after hitting Hudson Swafford at 250/1 on this very card for my largest single hit ever. The field is much stronger than it's been in the past, but it's still an event set up for variance being a birdie fest, 54 hole cut, pro am circus. My write up is shortened as I'm taking off to Canada for my wife's 40th birthday, but I love these bombs!
The Vegas sportsbooks have the O/U winning total at -24.5. The wind is non existent, but the temps are rather cool. Still should be an absolute barn burner to the finish come Sunday.
I'm riding with the trends and playing guys at good numbers that I believe are ready to close the door down the stretch, that have played the Amex before (with 1 exception), and have played Sentry and/or Sony leading up to this week to get the rust off.
More Intel on PGA WEST
PGA WEST has been a staple for some time, and this rotation since around 2016, but there's plenty to dig into. We've dropped a ton of research already in the Nut Hut.
We've got our 10+ year PGA TOUR caddie contributing every week in the Nut Hut , in John Rathouz. John will be in the Nut Hut weekly sharing insights on the courses, how they're playing and what he's hearing from ground zero that week.
If you're in the Nut Hut and you've not scrolled the #Caddie-Info channel this week...you're missing a TON of information. The chat tonight will cover everything from strategy in GPPs, cash games, betting, weather and tee time wave advantages, and of course picks & fades. If you'd like more detail on the weather and our thoughts, then check the Nut Hut and sign up for the Chalk Bomb email going out here in a few hours.
This is NOT Your Mama's Betting Article
I bet on golf for fun. You should too. Life is too short to bet favorites! Therefore, I don't get the betting erection I crave betting guys at 18/1 or 9/1. I realize that may be the sharper way to do things, but F that. I've felt the rush of having a big triple-digit winning golf bet hit...and Daddy likes!

Throughout the season, I'm going to show you my pre-tournament bets, including what I'm risking, odds, and some brief logic behind the pick. I'm actually betting on these guys. I'm taking $50 a week at $10 per unit to show you how I allot my dollars. Follow along, bet with me if you like, or completely fade everyone on this betting card. Up to you. I finished the 2019-2020 PGA Tour season up 10 units over 30 weeks, the 2020-2021 season up 41 units and the 2021-2022 season up 26 units strictly betting the long shot outrights (nothing shorter than 25/1).
Long Shot Outright Bets for The American Express 2023
I'm up 15.5 units on the 2022-2023 PGA TOUR season and I'm not counting the +850 Si Woo hit I so brilliantly called on Saturday night, much to Pat's dismay.
Here are my guys. I'm off to Canada. No time for detailed for write ups. But...I've talked these guys up on YT and Podcast and Nut Hut so...let's hit our 3rd (4th if you count Si Woo) winner of the season! BOME!