The Rundown: 2023 Zozo Championship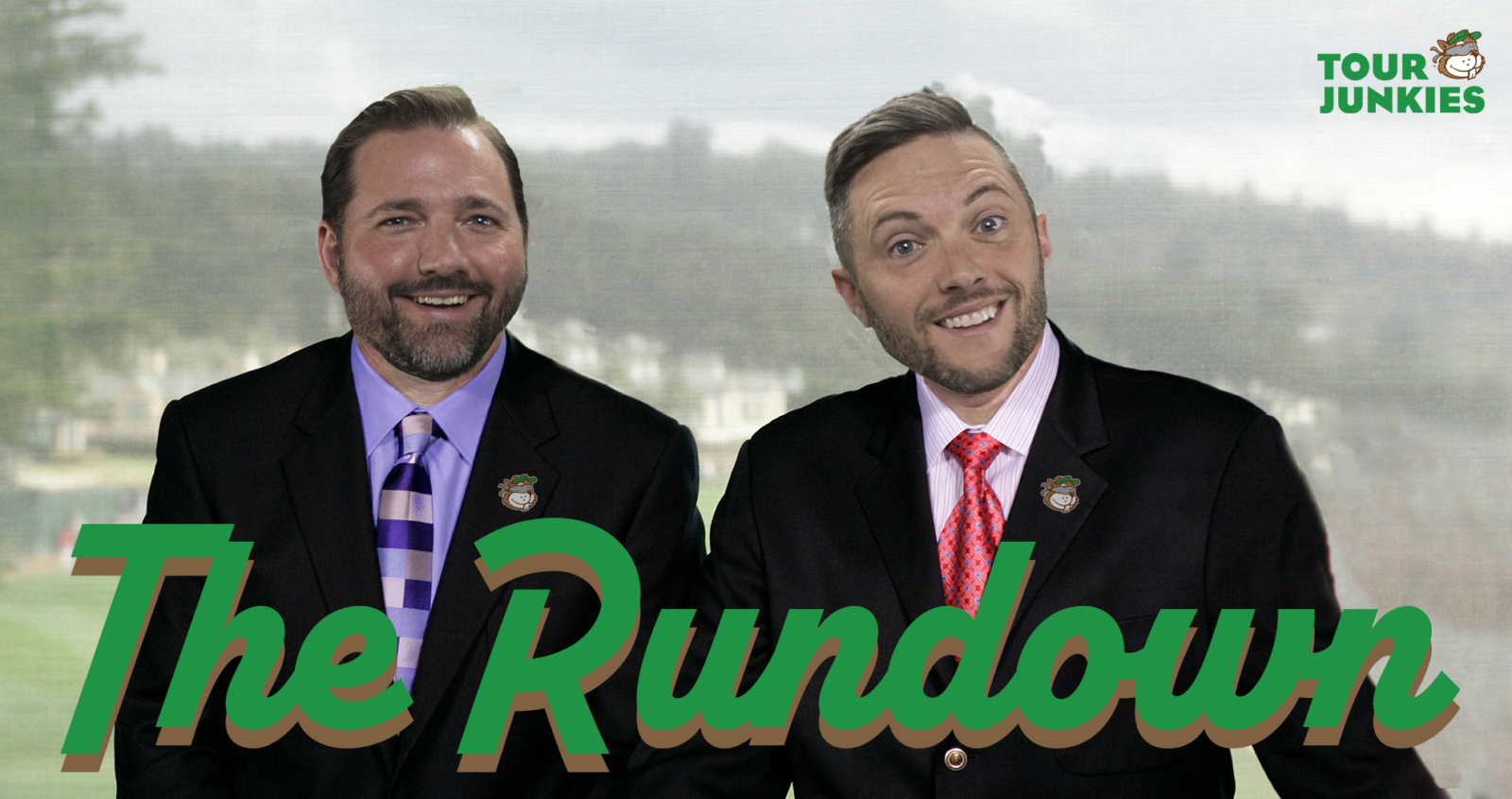 The first two events of the revamped 'Fall Swing' on the PGA TOUR have delivered some exciting action. After Tom Kim defended his title at the Shriners, Keegan Bradley will look to do the same as the TOUR makes the long trip to Japan for the Zozo Championship. Much of the talk leading into the week has been about who is and isn't invited to this limited-field, no-cut event held in partnership with the Japan Golf Tour, but one thing's for sure: this is the best field of the fall so far with 16 of the world's top-50 golfers teeing it up near Tokyo, and there's money to be made. Here's everything you need to know ahead of the 2023 Zozo Championship.
Accordia Golf Narashino Country Club returns as the host of the Zozo Championship for the 4th time in five years. At just 7,079 yards, the par-70 has the distinction as the only course in the world shorter than its name. But the woodland-style layout plays longer than the total on the card with an even mix of long and short holes featuring plenty of doglegs and tree-lined corridors that must be navigated off the tee.

Unlike the birdiefests we've come to associate with the fall PGA TOUR calendar, AGNCC (almost ANGC if you half close your eyes) is far from a pushover. While nasty weather has played a factor, the average score from the last three of these limited-field events held here has been right around even par.
On approach, players will face a mix of long and short approach shots from zoysia fairways with tricky rough of the same type punishing wayward drives. AGNCC is one of very few courses we'll see that feature two seperate greens on each hole, but this time of year, the pros will be looking to find the bentgrass putting surfaces that are the main defense of this track. In addition to the acronym, the greens are a feature of AGNCC that have drawn comparisons to Augusta National. Characterized by manicured surfaces and large slopes, these are some of the best greens these pros see each year.
Wind and rain have added drama and difficulty to this event on previous occasions, but the current forecast calls for a drier week in Japan. So be on the lookout for stimp-readings creeping up above previous years if the the rain stays away.
One of the newest events on the PGA TOUR calendar, the Zozo Championship has been played at Accordia Golf Narashino Country Club all but once in the event's four-year history. Here's a look at the recent winners.
| Year | Winner | Score |
| --- | --- | --- |
| 2022 | Keegan Bradley | -15 |
| 2021 | Hideki Matsuyama | -15 |
| 2020* | Patrick Cantlay* | -23* |
| 2019 | Tiger Woods | -19 |
*Played at Sherwood Country Club due to COVID-19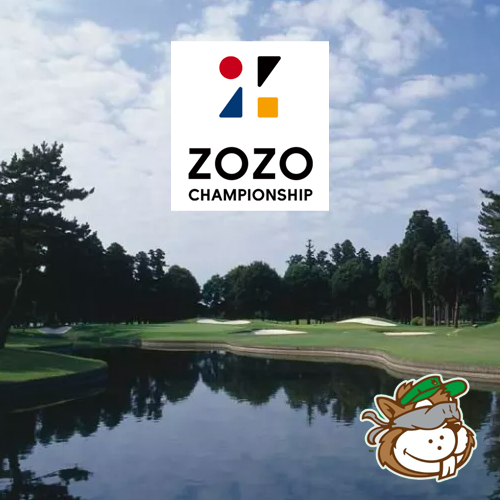 For whatever reason, the Zozo Championship is one the few events that still does not collect Shot Link data. For that reason, we don't have any strokes-gained data to pull from last year's event to shed some light on what to expect this time around. Instead, here are some recent quotes from the players that can give us a better feel for Accordia Golf Narashino Country Club.
Tom Kim (2022): "I think it's actually a good course for me as well because I know it's a little longer than obviously what we have normally, but you need to hit good golf shots. I think that's the strength of my game is hitting golf shots and I think I can use it to my advantage where you can hit fairways, you can hit greens. My mid-range putting stats have been pretty good this year, so if I can rely on that, I think I'll have a good week."
Xander Schauffele (2022): "The course is very pristine, it's firm, the fairways are firm, the greens are rolling very pure and the rough is probably the longest I've ever seen. If the wind picks up a little bit, I can see this playing very difficult."
We're treading water so far this fall, down a walloping .25 units through the first two weeks of tracking action. Luke List and Adam Hadwin did enough to earn a positive week at the Shriners, so let's keep it going over in Japan. Each week, this section will feature at least one outright, a couple T-10/20/40 plays and one or two matchups with units tracked all season long. For any further plays, be sure to drop a follow on Twitter (X), TikTok and Instagram, and of course keep up with the rest of the TJ gang's posts on the Tour Junkies Blog.
I'm leaning heavily on course history here given the lack of Shot Link data available to us at Accordia Golf Narashino Country Club. There's been a relatively even mix of styles that have seen success here, but I'm backing guys who have proven it here before as well as some under-the-radar Japanese players who always seem to rise up and snag a T10 or T20 at this event given their familiarity with the course.
Keegan Bradley +2200 (.25u), T10 +210 (.5u)
It's a revenge game for Keegan this week making his first appearance since being left off the US Ryder Cup team. That suitcase is still packed, and he's bringing it and his defending title to Tokyo with a chip on his shoulder. In three starts at AGNCC, Bradley has never finished worse than 13th.
Cam Davis +2000 (.25u) T10 +200 (.5u)
In his lone prior start at the Zozo last year, Cam Davis finished 29th, but it's his recent form that's got me fired up about the Aussie this week. Davis has gained over two strokes on the field in four of his last six starts, finishing T10 or better in five of them. He's the hottest 'mule' on the planet right now, and returning to the Pacific could be just what he needs to finally notch his second PGA TOUR win.
Takumi Kanaya, Keita Nakajima T20 (+180), (+200) .5u each
Rd 1 Matchup: Min Woo Lee +100 v Hideki Matsuyama (1u)
Tournament 3-Ball: Keegan Bradley +180 v Hideki Matsuyama & Sungjae Im (1u)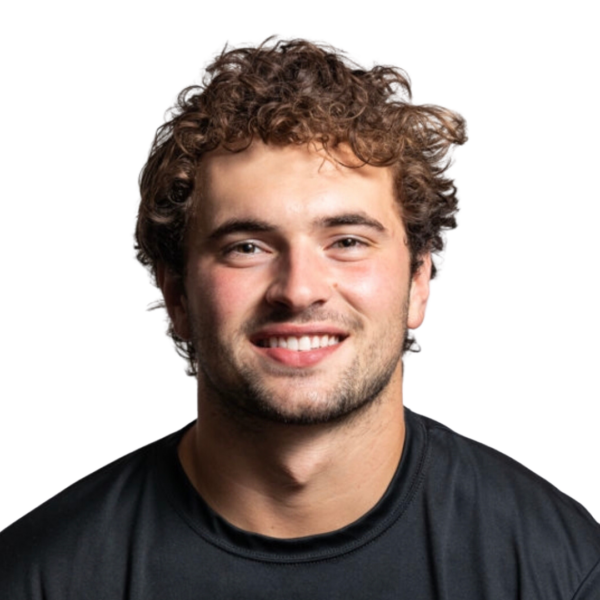 Nate Moore
A Georgia native, proud UGA alum and former media guy for Augusta National, the only thing Nate Moore loves more than the Peach State is a Top-20 parlay. Nate is a golf-obsessed sportswriter/journalist who brings his experience in the golf industry to the Tour Junkies brand.
Disclaimer: The views, opinions, and commentary in this post belong to its author and do not necessarily represent the Tour Junkies as a whole.