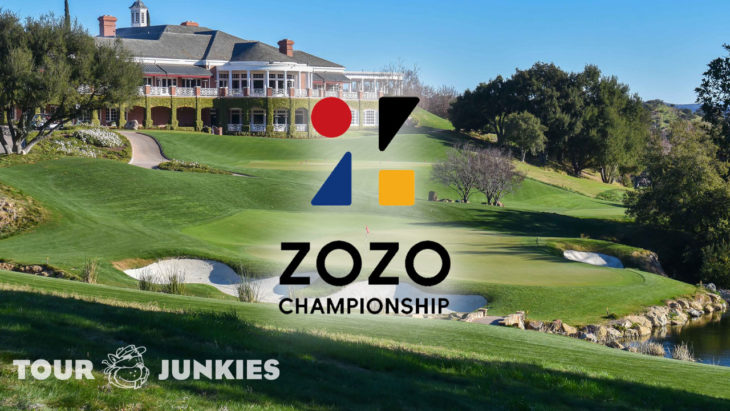 ZOZO CHAMPIONSHIP DraftKings Plays & fades
Yoooooo what's up fellow golf feens!? AC here offering you my thoughts on ZOZO CHAMPIONSHIP DraftKings plays & fades. Sorry for the delay but things came up and the short week crept up too! LOCK IS EARLY this week. The most important piece of information for any golf gambler. The slate locks at 7:50 pm est this evening. Laid out my plays below. Ownership should be spread out but there are still a lot of chalk spots and easy ways to get unique. Remember, everyone gets four rounds this week regardless of form throughout. Let's get you set to see some green screens on DraftKings.
The Nut Hut live chat will be early today. DB will kick things off around 1 pm est. The res of the nuts will be around till lock and then likely tilting their asses off throughout the evening.! You can find my complete breakdown of the field, course, and key stats in the weekly preview.
Most of the information below can be found on Fantasy National Golf Club (FNGC). At FNGC you can view historic course conditions, course scoring breakdowns, tournament history, simulators, and official strokes gained data provided by the PGA Tour. Start building your models at Fantasy National now!

Top Tier ZOZO CHAMPIONSHIP DraftKings Plays & Fades
$9K & Above 
Play - Collin Morikawa, Cameron Young, Corey Conners | Fade - Hideki Matsuyama
It's hard to narrow down plays for a week like this. Lots of narratives. I usually just like to stick with what the numbers tell me and go a bit lighter on the bankroll. With that said, Hideki is going to be my fade up here. He rarely pops in stats models anyway but we just haven't seen much to want to spend up for the price and likely top-two highest chalk plays. Add in the news that he withdrew from the pro-am yesterday midway through and that's just a rick I can avoid. Even in his home country.
Instead, I'll roll with some model darlings in Young and Conners and hope for a solid short game week for Kawa. That's really the only worry from the 9th-ranked player in the world. He's accurate off the tee and smooth into the greens. As are Young and CoCo. The only difference, lately that is, they have been better ball strikers. Young is a little wilder than both but way longer. CoCo is just as pure as they come. If the chips, bumps, and putts stay neutral for the week, these three will be battling.
$8K Range
Play - Keegan Bradley, Cameron Davis | Fade - Mito Pereira
Well... to start the week I had every intention of playing Mito. In fact, he is currently in the first build I crafted when the pricing dropped. Unfortunately, it seems everyone else thinks that too and his ownership is likely to be the top five highest. I'll monitor it but the way it stands, Mito is at least two times higher than anyone else other than Tom Hoge. Shit!
Keegan is a course history play and Cam is a model play. Keegs has a T13 here in 2019 and followed it up with a T7 last season. He also played superb at the Sanderson Farms a couple of weeks back. He's great off the tee and opps gained. Just needs to convert a few more birdies. Cam's been striking the piss out of the ball and not missing many opportunities to score either. He's 1st in opps gained, 4th in 550-600 Par 5 scoring, 5th tee to green, and 5th in DK scoring over his last 22 rounds. This will be his debut but should set up well.
Check out the Tour Junkies DFS Picks Show for all of DB's and Pat's early leans and weans!
If you are not yet a member, join the Tour Junkies crew and some brilliant minds in Goalby's Nut Hut. The Nut Hut is a discord chat with tons of insight, caddie news, banter, trash talk, and most of all a collection of golf addicts that have won more than $6 million since June 2020. Click the banner below to sign up!
Bottom Tier ZOZO CHAMPIONSHIP DraftKings Plays & Fades
$7K Range
Play - Lucas Herbert, Kurt Kitayama, Wyndham Clark | Fade - Rickie Fowler
Herbert has five tops 20s in his last eight starts worldwide. He's one of the best putters in all of golf and played solidly at the Shriners last weekend. Kity burned a lot of us last week. One more shot and would have a chance for some serious cash. Alas, I'll hop right back on board. This will be his debut at Narashino CC but it should suit his eye. Clark has as much history as anyone else crossing the pond having played here both years. A T46 his first try improved to a T25 last year. Clark has been solid all around and can rack up the birdies with the best of em.
I just don't see it from Rickie yet. He does have four rounds in here from 2021 but a T44 isn't anything impressive and the rest of the game doesn't scream confidence. Sometime this season, Rickie will be in the optimal.
$6K Range
Play - Hayden Buckley, Cameron Champ, Riki Kawamoto
Buckley ranks 7th in my model over the last three months. He's 2nd off the tee, 7th in opps gained, hits fairways, and is solid around the green. Along with Buckley, Champ will also be making his debut here. It's kinda crazy for someone who has won as much as him to be down here but he has been all over the place. Things haven't been great recently with three MCs in a row but he gets four rounds here. Just bomb it, get it to the green, and make the putt, Champ! Kawamoto is also a dart throw here but really, who isn't? He leads in the JGTO in driving distance and is 6th in GIR%. He also has two wins in the last two months.