The Rundown: 2023 WWT Championship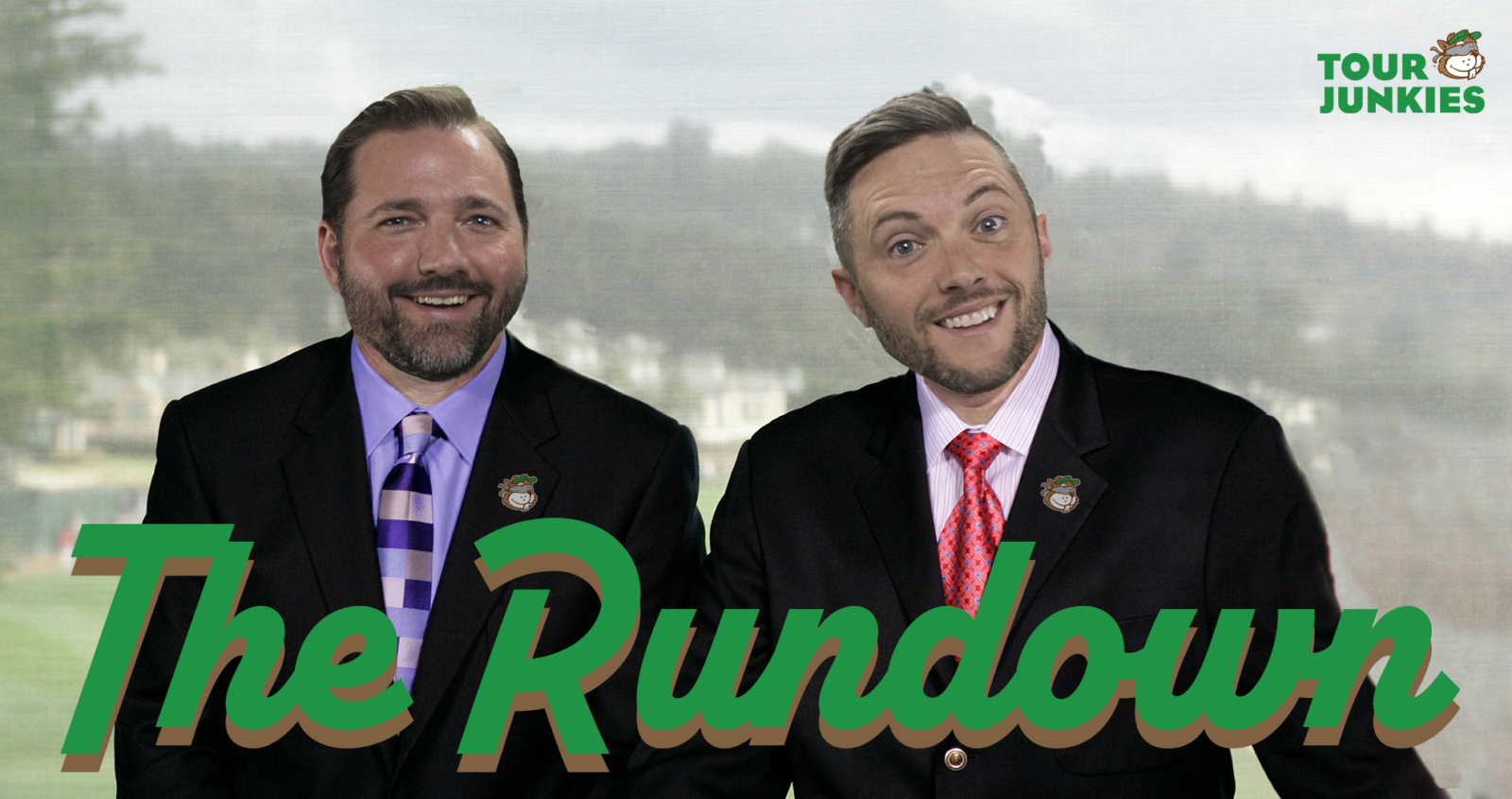 The PGA TOUR is back in action on Halloween after a brief bye last week. Presumabely this was to allow youngsters like Tom Kim and Ludvig Aberg to do a bit of trick-or-treating, which begs the question, of all the pros on TOUR, who's houses are the best/worst for goodies on Halloween? Rickie Fowler definitely gives out full-size Snickers, and Justin Thomas likely has a cooler loaded up with suds for the neighborhood dads. But Scottie Scheffler is totally giving out toothbrushes, right? Not to mention the chocolate-covered razorblades from Patrick and Justine Reed's house of horrors. Some food for thought... Anyway, enough Halloween talk. Here's everything you need to know to bet this week's World Wide Technology Championship.
The WWT (as I will henceforth be calling it otherwise I'll go over my word count) has changed locations for the first time in the tournament's 16-year history. This staple of the fall calendar has always been played at Mayakoba's El Camaleon on Mexico's Gulf Coast, but with the venue hosting a LIV Golf event earlier this year, the PGA TOUR decided to pack up and look elsewhere. 
That brings us to El Cardonal on the Baja Peninsula which has the honor and distinction of being the first Tiger Woods-designed course to host a PGA TOUR event. The coastal layout is a classic par 72 measuring an unnofficial 7,452 yards. A look at the scorecard shows a mix of long and short holes, but it's worth noting this is one of the longer tracks on TOUR. Just like nearby Vidante Vallarta, the annual host of the Mexico Open, El Cardonal is platinum paspalum throughout, and the larger-than-average greens are expected to roll between 11-12 on the stimp.

Despite the coastal surrounds, there's very little water in play this week, and these wide fairways should make for easier scoring conditions off the tee. The last two editions of the WWT at Mayakoba have seen record-low scoring with the winning total reaching 23-under-par in both years. While El Cardonal is a much different course and presents a different challenge, mild weather conditions and a likely gentle course setup for the venue's debut should lead to birdies in bunches.
The long history of previous WWT's don't do us much good at this first-time venue. However, we do have a similar course comp in the form of the Greg Norman Signature Course at Vidanta Vallarta, which has hosted the last two editions of the Mexico Open on the PGA TOUR. Here's a look at the winners from the last four events played south of the border including the last two WWT's at Mayakoba.
| Year | Winner | Score |
| --- | --- | --- |
| 2023* | Tony Finau* | -24* |
| 2022 | Russell Henley | -23 |
| 2022* | Jon Rahm* | -19* |
| 2021 | Viktor Hovland | -23 |
*Mexico Open at Vidanta Vallarta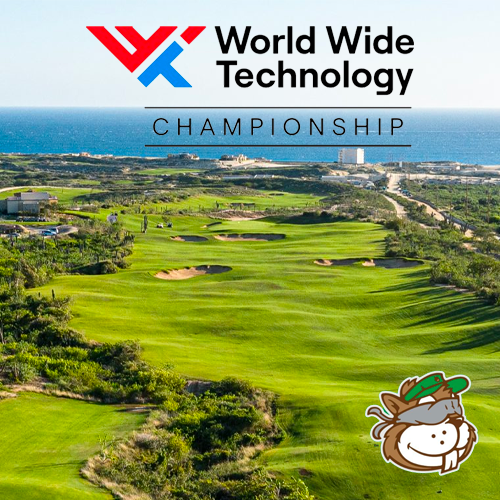 This week marks back-to-back PGA TOUR events with no prior ShotLink data. While a major dissapointment for the data nerds, this week is understandable given this is literally the first event at El Cardonal, (but no excuses for you Zozo Championship. Be better.) As a result, we also have little to work with in terms of player quotes on the course. So I'll turn it over to the GOAT himself to tell us a little bit about his debut design.
Tiger Woods: "I set up the golf strategy to make golfers think and make choices. There are going to be different ways to play every hole. Angles of approach are going to be very important and will dictate the type of shots you should consider. I love this kind of golf."
Despite solid performances from our picks in Japan last time out, the Zozo proved to be the first 'O-for' on the year for the column. We roll into Mexico down 4.75 units through three fall events. Each week, this section will feature at least one outright, a couple T-10/20/40 plays and one or two matchups with units tracked all season long. For any further plays, be sure to drop a follow on Twitter (X), TikTok and Instagram, and of course keep up with the rest of the TJ gang's posts on the Tour Junkies Blog.
With very little research to lean on, this week's handicapping will be tough. While we don't have a great idea of how El Cardonal will play on its PGA TOUR debut, a look at the scorecard and aerial photos suggest this could be a bomber's paradise. It might also be worth considering some guys who have had success at the last two Mexico Opens, as Vidanta Vallarta is probably the best we've got in terms of a course comp. Be sure to check back on Wednesday for a few matchup plays when those lines come out.
Emiliano Grillo +3500 (.25u), T10 +320 (.5u), T20 +140 (.75u)
The Argentine loves him some Mexican golf. In nine starts between Mayakoba and the two Mexco Opens at Vidanta Vallarta, Grillo has made eight cuts and posted five finishes of T15 or better including a T5 earlier this year. He's had an iffy start to the fall but bounced back nicely with a T10 last time out at the Zozo.
Cameron Champ +4500 (.25u), T10 +400 (.5u), T20 +200 (.75u)
As one of the longest hitters on TOUR, the aircraft carrier-sized fairways at El Cardonal should allow Cam Champ to fire away and flex his muscle off the tee. The 3-time winner has been solid so far this fall with a T9 at the Sanderson followed by a T18 at the Shriner's last month. He's also seen success south of the border with three top 10s in six starts between the WWT at Mayakoba and the Mexico Open.
Rd 1 Matchup: Cam Champ -110 v Taylor Pendrith (1u)
Tournament Matchup: Davis Thompson -120 v Mark Hubbard (1u)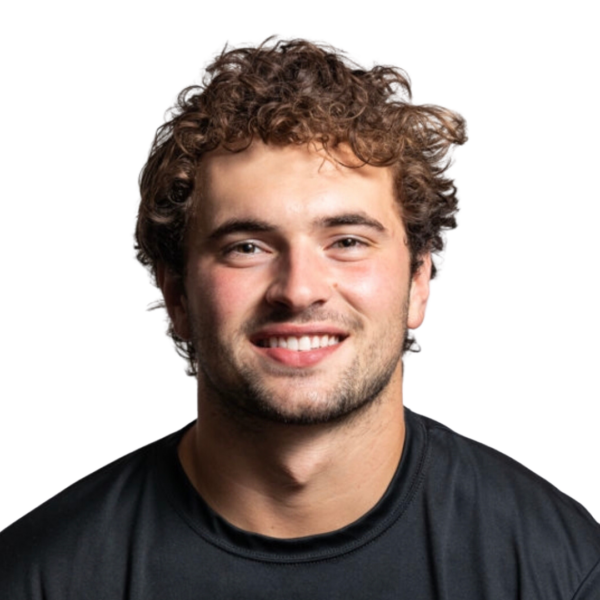 Nate Moore
A Georgia native, proud UGA alum and former media guy for Augusta National, the only thing Nate Moore loves more than the Peach State is a Top-20 parlay. Nate is a golf-obsessed sportswriter/journalist who brings his experience in the golf industry to the Tour Junkies brand.
Disclaimer: The views, opinions, and commentary in this post belong to its author and do not necessarily represent the Tour Junkies as a whole.