US Open at The Country Club 2022 DraftKings Preview
the stunning and natural landscape of the country club awaits
An interesting week in golf was capped off by Rory McIlroy sticking it to Greg Norman with a win at the RBC Canadian Open while Charl Schwartzel won over $4 million in Norman's LIV premiere. This week should be even more interesting. One of the most sought-after titles in golf is up for grabs and the players will need every bit of skill, patience, and luck they can muster. The Country Club in Brookline, Massachusetts is primed and ready to host the 122nd US Open. Let's get you set to see some green screens on DraftKings this weekend.
What's up golf addicts! AC here, checking in week to week to provide a quick preview of the upcoming PGA Tour event. I'll give you the lowdown on the course, the players, some key stats, and our favorite DraftKings picks for the week. 
All of the course data, player stats, and most of the information below can be found on Fantasy National Golf Club (FNGC). At FNGC you can view historic course conditions, course scoring breakdowns, tournament history, simulators, and official strokes gained data provided by the PGA Tour. Start building your models at Fantasy National now!
The Field and Tournament Details for The 122nd us open
A total of 156 players will tee it up at The Country Club on Thursday but unlike a typical PGA Tour start, only the top 60 and ties will make the cut. As expected, we have a stacked field for the third major championship of 2022. With all of the names set to tee it up, there is one name that has been scratched. We got lucky to see Tiger Woods at The Masters and PGA Championship but unfortunately, the three-time US Open champ has decided to continue his recovery at home.
Fortunately, the rest of golf's elite is here. Even the LIV guys! Not sure they'll be able to get out of bed for a measly $2 Milly top prize though. The current world #1, Scottie Scheffler, headlines the field and tops the DraftKings pricing at $11,300. Last month's PGA Championship winner, Justin Thomas, and the reigning US Open champion, Jon Rahm, are joined by Rory McIlroy, Cameron Smith, and Collin Morikawa to round out the top tier. Viktor Hovland, Xander Schauffele, Jordan Spieth, Dustin Johnson, Will Zalatoris, Patrick Cantlay, Hideki Matsuyama, and Shane Lowry complete the $9ks.
Even the $8k range smacks in major fields as Joaquin Niemann, Cameron Young, Brooks Koepka, Billy Horschel, Matthew Fitzpatrick, Daniel Berger, Sam Burns, Tony Finau, Max Homa, and Tyrrell Hatton provide balance-build options.
2021: Jon Rahm - Torrey Pines (-6)
2020: Bryson DeChambeau - Winged Foot (-6)
2019: Gary Woodland - Pebble Beach (-13)
2018: Brooks Koepka - Shinnecock Hills (+1)
2017: Brooks Koepka - Erin Hills (-16)
2016: Dustin Johnson - Oakmont (-4)
2015: Jordan Spieth - Chambers Bay (-5)
2014: Martin Kaymer - Pinehurst (-9)
2013: Justin Rose - Merion (+1)
2012: Webb Simpson - The Olympic Club (+1)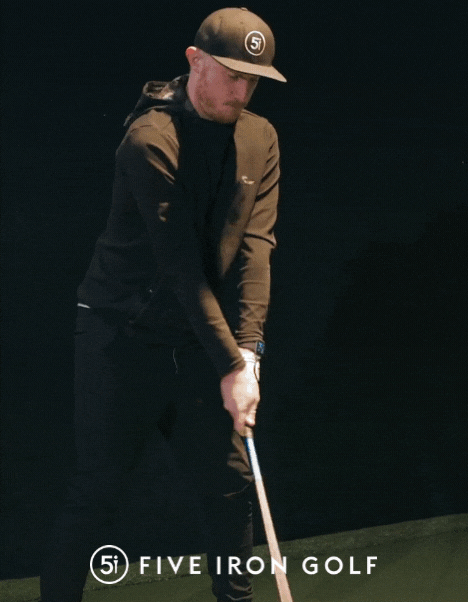 Course: The Country Club
Location: Brookline, MA, USA
Yardage: 7,254
Par: 70
Architect: Several (1893, 1894, 1927)
Renovations: Gil Hanse (2013-2019)
Grass: Poa annua/Bentgrass mix
Comp Courses: Bethpage, Pebble Beach, Torrey Pines, TPC Potomac, Winged Foot, Merion
The Country Club (TCC) was last seen in the spotlight when it hosted the US Open in 1988. It was also the site of the 1999 Ryder Cup and most recently, the US Amateur in 2013 when Matthew Fitzpatrick won. Since then, Gil Hanse has been reshaping the 129-year-old Brookline, MA championship course. The layout of the US Open will include holes from three of The County Club's courses. Players will face steep elevation changes, blind approaches, tight fairways, gnarly native fescue, slopey lies, and some of the most tricky and tiny greens they will ever play a competitive round on.
For the US Open, TCC will play as a 7,254 Par 70. The course features a good mix of Poa annua and Bentgrass. Greens are a mix of the two along with the fairways and tee boxes. The rough is made up of all sorts of trouble including native fescue a small child could get lost in.
The layout consists of two Par 5s (One is reachable, the other stretches 619 yards), six Par 4s ranging from 450-500 yards, a 310-yard driveable Par 4, and four tough Par 3s including a downhill 130-yard hole surrounded by disaster. The greens are the main defense but the 82 bunkers look to wreak havoc. Water won't be much of an issue but does come into play on four holes. Wind will also play a factor and could put a stamp on a couple of rounds.
Key Stats for the The us open
Strokes Gained: Approach/Opps Gained
Around the Green/Scrambling
Strokes Gained: Off the Tee
Driving Accuracy
Good Drives Gained
Bogey Avoidance
US Open Experience
This course is going to demand excellence in all aspects of the game and anyone lacking is going to struggle. The USGA wants a low-scoring par-fest on a stunning golf course. I think they're going to get it. First things first; approach. These greens will be a challenge. Many will be missed, but need that guy with the greatest chance to hold 'em. I still like opps gained, a bit less weight than usual, but love knowing who is throwing darts.
With all of the missed greens, scrambling is going to be huge. Around the green at TCC is nutty. They have crazy mogul-type formations all around the green and everywhere else are bunkers and knee-high weedy shit. Excited yet? The short games are going to be tested. Before all of the approach and around the green worries, putting yourself in a salvageable position off the tee will be key. The fairways are tight but not daunting. Missing them will be. The off-the-tee stat is a nice all-around look at driving success. I like to pair it with driving accuracy stats for the complete picture and then add good drives gained for driving and green in regulation performers.
Lastly, the experience stuff. Bogey avoidance is important every week but usually, there are enough birdies to go around that it becomes less relevant. At a major, there are hidden turrets that just shoot all the birds down. Metaphorically speaking of course. Making fewer bogeys comes with experience and the guys who have US Open experience have an edge. Course history is sometimes a thing but major history is always a thing.
Here's a tidbit from our Nut Hut in-house caddie: "The rough is more penal in the sense that the greens are small. Putting the ball in the fairway will be important with a variety of clubs. Approach play will be featured. Short game will be necessary and putting on a fast poa/bent set of greens will require instant adaptation."
If you are not yet a member, join the Tour Junkies crew and some brilliant minds in Goalby's Nut Hut. The Nut Hut is a discord chat with tons of insight, caddie news, banter, trash talk, and most of all a collection of golf addicts that have won more than $4 million since the restart. Click the banner below to sign up!
Each week, we will give you some plays and a fade from every DraftKings salary range. For all of DB and Pat's thoughts and picks, check out and subscribe to the Tour Junkies Podcast.
To Play or Not to Play Brooks Koepka
Brooks is in the field. Freshly married and off the market. It's the US Open. BK has scored better than just four players over the last four US Opens he has played (missed 2020 due to injury). This is his favorite event and has been grinding to get things in shape. At his price and ownership, he's an incredible GPP play.
$9K & Above 
Play - Justin Thomas, Rory McIlroy, Xander Schauffele,  | Fade - Dustin Johnson
After the duel JT and Rory had in Canada last weekend, I'm looking forward to Round 2 this week. Just superb golf from both men recently and historically at the US Open. Rory hasn't finished worse than T9 in the last three and has a T19 and T8 in his last two. Neither player makes many bogeys and even fewer doubles. The irons are dialed and the tee-to-green game is clicking. Xander has been a US Open horse. His five US Open starts read; 7th, 5th, 3rd, 6th, 5th. The game has been solid since his win at the Zurich with Cantlay and ranks #2 in my model based on his good drives gained, approach, opps gained, and 200+ par 3 scoring stats.
DJ just isn't the same golfer and now is just a LIVer, not a fighter. Alright, sorry about that. But you get what I'm saying. DJ is going to do what he wants and I don't believe playing good golf is one of those things.
$8K Range
Play - EVERYONE but Hatton | Fade - Tyrrell Hatton
I could make a case for anyone in this range. It's filled with studs and likely going to be coated in chalk. Easy to eat a lot of it though. Only three of these guys haven't gained more than 23 strokes on the field over the last six events. A few stick out more than others.
Tony Finau ranks #1 in my model this week and at $8,200, I'm in. The game has really come together over his last three starts. Across the last three months, he ranks in the top five in T2G, OTT, 450-500-yard Par 4 scoring, scrambling, and bogey avoidance. He's found some success at the US Open with a T8 and a 5th over the last four tries. The runner-up finish to Rory in Canada really sealed it for me.
The others I have my eye on are Matthew Fitzpatrick who is 5th in my model, Cameron Young (9th), and Homa, Burns, and Billy Ho who rank 13-15 respectively. My fade is Hatton. Nothing really looks good except for the ownership. The fit just isn't there for me.
$7K Range
Play - Corey Conners, Mito Pereira, Davis Riley | Fade - Bryson DeChambeau
Like CoCo's final round at the Canadian Open, I'm riding the momentum into the US Open. Conners is a stunning ball striker and it will keep him out of a lot of the trouble that could hurt him. It's no secret that his short game can suffer but usually, it just prevents him from making birdies. If he Pars the hell out of this place we'll be in good shape.
Moving on to my other two $7k favorites, I can't get away from Pereira or Riley. This will be a big test for both as they each have one start and one missed cut at the US Open. They are much different players now. Both displayed some grit with their finishes at the PGA Championship in May and neither of them has finished outside of the top 17 in their last four events. There are two top 10s each in that span. The numbers are just seriously good.
Bryson's game is nowhere near the quality that TCC demands and the LIV stuff should be even more of a distraction. This isn't Winged Foot and this isn't THAT Bryson either.
$6K Range
My recommendation is to not come down here. Mainly, there is so much talent in the $7k range. I'd much rather find three low $7s than dig any deeper. The cutline is shorter than an average PGA Tour event and the talent dropoff is quite severe.
There ya have it. As always, the Nut Hut will be busy and a bunch of people in there will be sharing green screens on Sunday. Hell, every round because we kill showdown contests in there too! Oh, and PrizePicks. Print money with us. As for the golf, the talent levels are so close and elite throughout the mid and top tiers. Watch your ownership. Super excited about this course. This week will kick ass! It's also my first Father's Day! Good luck!
THE INS & OUTS
*The field is 156