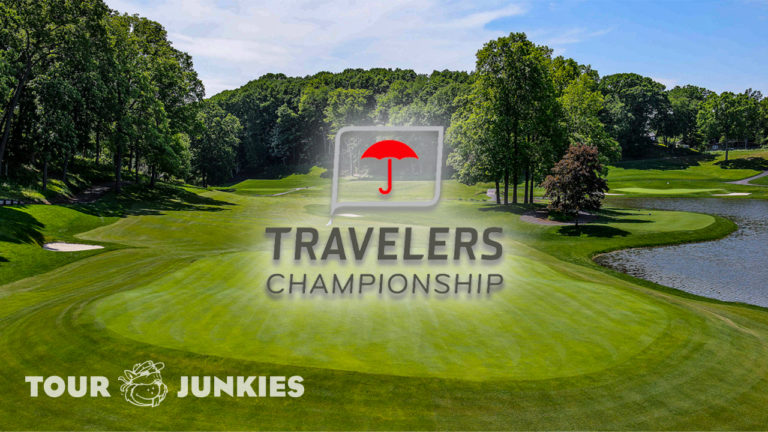 Travelers Championship 2022 DraftKings Preview
tpc river highlands ready for display as us open dust settles
The golf world is in quite a spot as another PGA Tour event lies ahead with a dusty trail of debris clinging to its heels. It was nice to have a few days where it was just about golf and the US Open delivered. But, now it's back to reality and the shadows and clouds are forming again. Fortunately, there's more golf in a few days and the PGA Tour's best have gathered at a familiar spot. Golf is staying in the northeast for this week as Cromwell, Connecticut's TPC River Highlands is set to host the 2022 Travelers Championship. Let's get you set to see some green screens on DraftKings this weekend.
What's up golf addicts! AC here, checking in week to week to provide a quick preview of the upcoming PGA Tour event. I'll give you the lowdown on the course, the players, some key stats, and our favorite DraftKings picks for the week. 
All of the course data, player stats, and most of the information below can be found on Fantasy National Golf Club (FNGC). At FNGC you can view historic course conditions, course scoring breakdowns, tournament history, simulators, and official strokes gained data provided by the PGA Tour. Start building your models at Fantasy National now!
The Field and Tournament Details for The Travelers Championship
It may be a little top-heavy but the field for this year's Travelers Championship is pretty strong. Especially when you consider it's the week after a grueling US Open which saw Matthew Fitzpatrick grab his first major win. One of the guys trying to chase down the title late on Sunday was world #1, Scottie Scheffler, who headlines the field this week. In fact, there are five of the top 10 players in the world including Rory McIlroy, Justin Thomas (WD), Patrick Cantlay, and Sam Burns. Xander Schuaffele closes out the $10k and up range.
The 2017 Travelers Champion, Jordan Spieth, kicks off the $9k range with the likes of Sungjae Im, Joaquin Niemann, Tony Finau, Keegan Bradley, Brooks Koepka (WD), Tommy Fleetwood, Seamus Power, and Harold Varner III rounding out the top. Young studs such as Davis Riley, Aaron Wise, and Mito Pereira are joined by Brian Harman, Webb Simpson, Marc Leishman, Denny McCarthy, Keith Mitchell, Jason Day, and Jason Kokrak in the $k range.
After a long time off due to hip surgery, Harris English is back to defend his 2021 title where he bested Kramer Hickok after eight playoff holes. Notably, five of the last 11 were won in a playoff and only four of the last 18 events at TPC River Highlands have been won by more than a single stroke. Past champs include Dustin Johnson, Chez Reavie, Russell Knox, Kevin Streelman, Ken Duke, Leishman, Freddie Jacobson, and Bubba Watson, who has three Travelers trophies from 2018, 2015, and 2010. Over the last 12 years, the winning score has been an average of -15.
The field is set at 156 and a normal cutline of the top 65 and ties. A total purse of $8.3 million is up for grabs with $1.494 million up top.
Travelers Championship Course Breakdown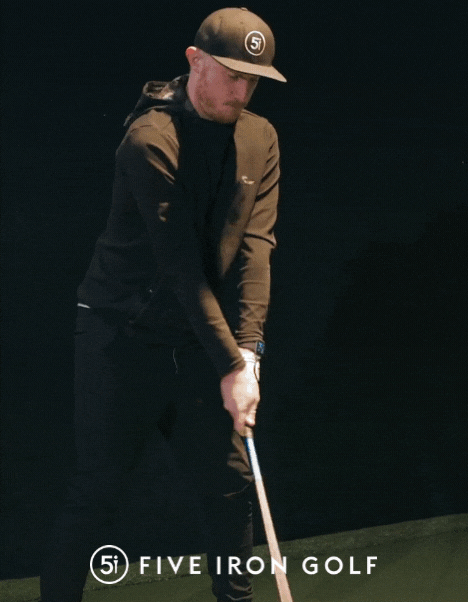 Course: TPC River Highlands
Location: Cromwell, CT USA
Yardage: 6,852
Par: 70
Architect: Robert J. Ross/Maurice Kearney (1928)
Renovations: Pete Dye (1984), Bobby Weed (1989)
Grass: Bentgrass/Poa annua mix
Comp Courses: TPC Potomac, TPC Twin Cities, Sedgefield, TPC Sawgrass, Harbour Town, TPC Deere Run, Pebble Beach, Innisbrook
In a game that is generally mastered by those who can hit it farther, a course like TPC River Highlands is a welcomed sight to the shorter knockers of the PGA Tour. TPC River Highlands is the 4th shortest course on the rotation. The 6,800-yard Par 70 is a typical Pete Dye design with small greens, subtle doglegs, and a premium on ball-striking. The greens are a mix of Bentgrass and Poa annua but play mainly as a pure bent surface.
Fitting that they are both northeast courses, Highlands will play similar to last week's US Open venue, The Country Club. Elevation, slopey surfaces, tiered greens, and some nasty rough. There are also 69 bunkers and water in play on just a few holes but the water does cause chaos on the closing stretch. Three of the last four holes wrap around a lake that won't be easily navigated. Weather does not seem to be an issue for most of the week though there looks to be some wind and rain early in Round 1.
Though the winning scores and an average per-round score at less than half a stroke under par make it seem rather tough, players have been able to scorch this place up. It is home to the lowest score in a single round. Jim Furyk fired a 58 in the final round of 2016 while numerous 60s have also been made. As a traditional Par 70, Highlands has two Par 5s, both of which are reachable and birded more than a third of the time. The four Par 3s vary in length with two over 200 yards and two under. The Par 4s however, are a bit more condensed as 10 of the 12 are less than 450 yards including a driveable 296-yard hole.
Key Stats for The Travelers Championship
Strokes Gained: Approach/Opps Gained
Putting/Scrambling
Strokes Gained: Off the Tee
Driving Accuracy
400-450 Par 4 Scoring
Birdies or Better %/DK Scoring
Course History
This is the 38th year that TPC River Highlands has hosted the Travelers Championship so we have a bit of course history to lean on. Frequently, it's been a hot putter that rates out as the most valuable tool in the bag. Short irons and wedges follow, with long irons and woods off the tee molding the ideal candidate. With such small greens, approach shots have to be dialed. These typically come from around 150 yards and rarely near the 200 mark.
Around the green and scrambling carries a bit more weight when the greens are as tiny as they are at this course. In order to set yourself up for good approaches and putting opportunities, you need to be in a prime position off the tee. The fairways are really generous here so it shouldn't be much of a problem for most, especially when having to club down anyway, but missing these fairways can be disastrous. Length isn't a huge benefit but can be if wielded properly.
Par 4 scoring is definitely worth looking at, specifically, the 400-450 range and including Par 5 scoring isn't a bad idea either. The guys will need to pile up the birdies because there will be bogeys. That's where the course history should come in for the veterans. We've seen what familiarity at this place can do. Bubba won three times. Harman has three T8s or better in his last four starts and there are nine players who have more than 20 strokes gained on the field over the last five years.
Here's a tidbit from our Nut Hut in-house caddie: "Fairways are hugely important to keep pace and so is wedge and short/mid iron play. I'd also peek at bogey avoidance and par 5 scoring because you only get the two opportunities this week."
If you are not yet a member, join the Tour Junkies crew and some brilliant minds in Goalby's Nut Hut. The Nut Hut is a discord chat with tons of insight, caddie news, banter, trash talk, and most of all a collection of golf addicts that have won more than $4 million since the restart. Click the banner below to sign up!
Travelers Championship Picks & Fades
Each week, we will give you some plays and a fade from every DraftKings salary range. For all of DB and Pat's thoughts and picks, check out and subscribe to the Tour Junkies Podcast.
To Play or Not to Play Brooks Koepka
BK has WD. Presumably his last week on the PGA Tour.
$9K & Above 
Play - Sam Burns, Patrick Cantlay, Keegan Bradley | Fade - Tony Finau
Taking two guys over $10k is going to cause some issues down low but that's where I'm heading this week. Even if Cantlay's ownership is creeping up, Burns isn't getting the traction early on and I'm here for it. I like Innisbrook as a comp and Burns won back-to-back there the last two years. Hitting the fairway is the only concern I have but he should club down a bit and the rest will be tight. Similar story for Cantlay really. Not as good on or around the green but hasn't finished worse than T15 the last four years here and is coming off a T14 at the US Open and T3 at The Memorial. Though he's missed the last two cuts here, Keegan had a T2 and T8 in 2019 and 2017 respectively. The game has been sharp all year and is basically playing a home game.
Tony was #1 in my model last week and MC. He dropped to #3 this week and well... he's missed his last three cuts here. To be honest, I really don't have much bad to say about anyone in this range.
$8K Range
Play - Davis Riley, Mito Pereira, | Fade - Denny McCarthy
I'm just going to stay aboard the Riley/Pereira train. Mito is #1 in my model and Riley is #7 over the last three months. Ownership doesn't look bad for now but something to monitor. Both men are making their first start at River Highlands which should help keep the chalk in check.
Denny is getting quite the boost in price after his solid run at the US Open and The Memorial. However, he has finished T71, WD, MC, and T47 over the last four years here. He is the #1 short game player over the last three months but the rest isn't there often enough.
$7K Range
Play - Brendon Todd, Cam Davis, Kevin Streelman | Fade - Tom Hoge
Brendon Todd has been finding his way into my lineups over the last couple of months and he sets up nicely here. A T30 and T11 the last two tries at the Travelers while having a T13 and a 3rd in his last two recent starts. Great short game, finds the fairway, and superb short Par 4 stats. I like playing Cam Davis a lot. He has the ability to rack up birdies but also knows how to avoid bogeys. Excellent comp course stats and found the top 10 in his second to the last start. My last play in this range is one I rarely get right, but here we are. Streelman does not rate out very well in anything but opps gained and fairways. Fortunately, those are two things we need. What does intrigue me is his history at the Travelers and his comp course history. Those are definitely things I can get behind. I'll take a T2 Streels!
Hoge doesn't rate out terribly but hasn't been on recently, missing his last three cuts. He also doesn't play well at River Highlands or the comp courses.
$6K Range
Play - Adam Svensson, Austin Smotherman, Adam Schenk
There appears to be a theme with the $6k baes (Shoutout Nita! Go check out her weekly video) this week. Svensson hits fairways, is great on short Par 4s, and has nothing worse than a T45 in his last three starts. Smotherman is a no-brainer for me in this range. I think he's better than a lot of the guys in the $7k range and I'll take advantage of the misprice. The ball-striking has been great and although he's making his first start at the Travelers, his forst taste of the comp courses went well. Lastly, Schenk is popping for me. His opps gained and bogey avoidance have been great but overall. he's in the mix. A T24 and T26 at the US Open and The Memorial respectively are worth hopping back on the train.
There ya go! Pretty good scoring conditions ahead this week. Course should be soft for the first day or two and I think we may see a 59 watch Thursday afternoon. Ownership is decently spread up top so don't get lost in the chalk down low. As always, catch DB, Pat, & me in the Nut Hut! Good luck!
THE INS & OUTS
*The field is 156