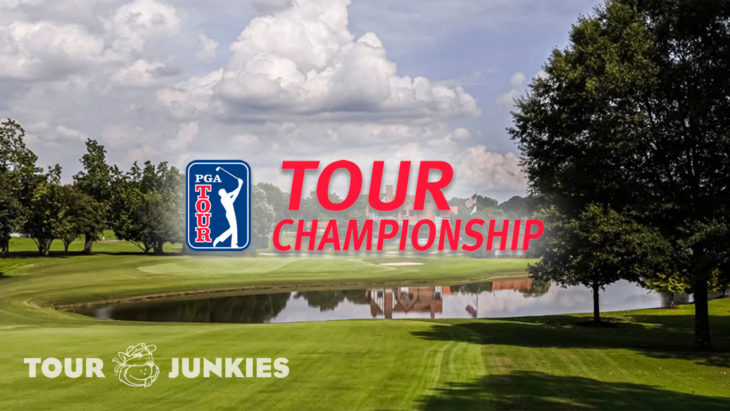 Tour Championship 2022 DraftKings Preview
The final event of the 2021-22 pga tour season wraps up at east lake
Then there were just 30. I am happy to report that fellow Canadian Corey Conners is back at the Tour Championship. The lone Canuck but deserving of the extra payday and invitations for next season. It's been a weird end to the season and golf definitely does not have a clear path for the future but here and now, it's finale time. Scottie Scheffler starts with a lead and is being chased by the likes of Patrick Cantlay, Rory McIlroy, Justin Thomas, and Jon Rahm. East lake Golf Club is set to host the 2022 Tour Championship. Let's get you set to see some green screens on DraftKings this week.
What's up golf addicts?! AC here, checking in week to week to provide a quick preview of the upcoming PGA Tour event. I'll give you the lowdown on the course, the players, key stats, and some favorite DraftKings picks for the week. 
All of the course data, player stats, and most of the information below can be found on Fantasy National Golf Club (FNGC). At FNGC you can view historic course conditions, course scoring breakdowns, tournament history, simulators, and official strokes gained data provided by the PGA Tour. Start building your models at Fantasy National now!
The Field and Tournament Details for The Tour Championship
Well, we made it. The Tour Championship at East Lake. It should be an epic event. However, it kind of isn't. Most of us do not like the Tour's choice to stagger the scoring. It's dumb. The last great Tour Championship was won by none other than Tiger "Ma F$@King" Woods in 2018. Before they adopted the current format. The 30-player field is divided up with the FedEx Cup points leader starting at -10 and the bottom of the group starting at even par. Really dulls the excitement. Regardless, there is $75,000,000 to be divided up and someone is walking away with a cool $18,000,000.
World #1 and FedEx Cup points leader, Scottie Scheffler, will start with a two-stroke lead over last week's BMW Championship winner, Patrick Cantlay. Will Zalatoris (WD*) begins the event at -7 with Xander Schauffele at -6 and Sam Burns at -5. Cameron Smith, Rory McIlroy, Tony Finau Sepp Straka, and Sungjae Im come in at -4. The guys starting at -3 include Jon Rahm, Scott Stallings, Justin Thomas, Cameron Young, and Matt Fitzpatrick. Kicking off at -2 are Max Homa, Hideki Matsuyama, Jordan Spieth, Joaquin Niemann, and Viktor Hovland. Collin Morikawa Billy Horschel, Tom Hoge, Corey Conners, and Brian Harman are the -1s while KH Lee, JT Poston, Sahith Theegala, Adam Scott, and Aaron Wise trail by 10 strokes.
Cantlay is the reigning FedEx Cup champion after holding off Rahm in 2021. Dustin Johnson and McIlroy are the two other champs that won with the staggered start at East Lake. Previous Tour Championship winners include Woods (2018), Schauffele (2017), McIlroy (2016), Speith (2015), and Horschel (2014).
*Unfortunately, Will Zalatoris has withdrawn from the event with a back injury
Tour Championship Course Breakdown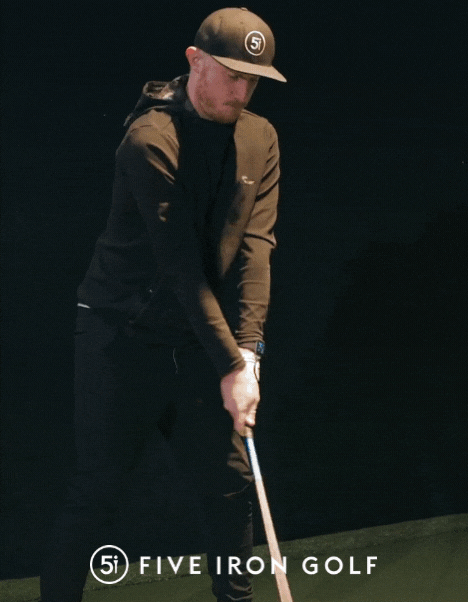 Course: East Lake Golf Club
Location: Atlanta, GA USA
Yardage: 7,346
Par: 70
Architect: Tom Bendelow (1904)
Renovations: Donald Ross (1913), Rees Jones (1994, 2008, 2016)
Greens: MiniVerde ultradwarf bermudagrass
If you are not a fan of birdie-fests, welcome to East Lake Golf Club. A true test of golf that will demand great shots and leave players relying on some creativity. At over 7,300 yards and reduced to a Par 70, East Lake GC plays as one of the top 10 longest courses on Tour. East Lake GC has been the home of the Tour Championship since 2004 and has hosted the season-ending event a total of 21 times.
Things will not be easy for the 30-player field, even if they are the best on the PGA Tour this season. Players will face some of the most narrow fairways they see all year, nasty bermuda rough, a few of the toughest holes you'll find, and all the while navigating the 4th highest elevation rank on Tour. The greens are average speed and average size and feature MiniVerde ultradwarf bermudagrass. The rough is also a type of grabby bermudagrass with the fairways being a spongy zoysiagrass. All of that adds up to an average round score of about a half of a stroke under par.
There are two Par 5s that should be reached by the entire field and a Par 4 that is only a few yards shorter. The 520-yard Par 4 #14 is the hardest hole on the course. In fact, half of the holes on the course average a bogey or worse more than 15% of the time. The Par 3s will be difficult as well. Only one will be sub 200 yards and there is water in play on some. Even though the course is built around a lake, only four holes have water trouble.
Key Stats for East Lake Golf Club
Off the Tee/Accuracy
Approach/Opps Gained
Good Drives Gained
Short Game
Bogey Avoidance
Par 4 Scoring
DK Scoring
Hit. The. Fairway. You can bomb it at East Lake but you better hit the fairway. A driver can be pulled out on a lot of the holes, you just can't spray it without finding a tree, or worse, the rough. Driving accuracy is well below average at East Lake and because of that, so are the greens in regulation. Approach is also going to be key because of the elevation changes and slopes found on and around the greens. I like FNGC's proprietary stats -- Opps gained & good drives gained -- quite a bit this week. There are going to be a lot of missed fairways this week and knowing who navigates those spots the best is going to be helpful.
With that said, around the green and putting are going to be important as well. The greens at East lake slope from back to front which will make long approaches a problem. Three-putting is a bit below average but getting up and down is below average too. There are some nasty greenside bunkers out there and spots that will not hold the green. East Lake does rank amongst the easiest places to putt but it is hard to make the top 30 with a shitty flatstick.
With all of the trouble around and an average 72-hole total of about 10-under par, bogey avoidance will be a fixture in my models. I think Par 5 scoring can be added as well but again, top 30 type thing. They know how to score. I do like Par 4 scoring a bit more on Par 70s. Lastly, a sprinkle of DK scoring never hurts.
Here's a tidbit from our Nut Hut in-house caddie: "A solid short game is a must as we're back to the fluffier ARG Bermuda lies and bunker game comes in handy given the shear number and occasion where you hit into them from the rough on purpose to get the ball up and down. Sounds like it could be a bit more soft this week so that'll take a bit of teeth out of the greens but will make the fairways more imperative bc that rough will get Nestle"
If you are not yet a member, join the Tour Junkies crew and some brilliant minds in Goalby's Nut Hut. The Nut Hut is a discord chat with tons of insight, caddie news, banter, trash talk, and most of all a collection of golf addicts that have won more than $6 million since June 2020. Click the banner below to sign up!
THE INS & OUTS
*The field is 29