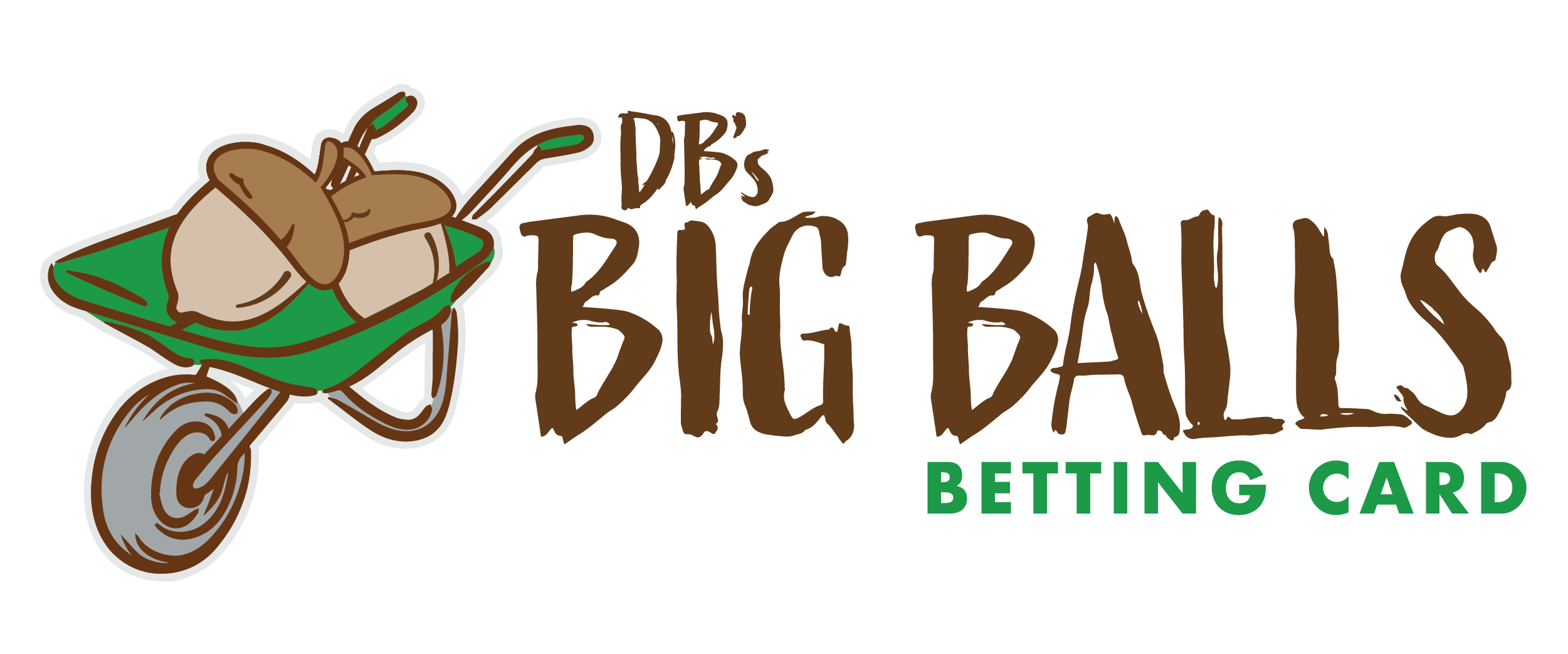 Betting Long Shots for The WGC FedEx St Jude Classic 2021
The Betting Approach for The WGC FedEx St Jude Classic 2021
Now WE. ARE. COOKING fam! Hit the big Sepp Straka first round leader at the Olympics at a whopping 120/1 with NO SPLIT as he was the solo leader in round 1. You need to know...if you don't find the Betting Card full write up on here every week, that doesn't mean I haven't done one. It means I've just taken the picks and published them on Twitter, Instagram and the Nut Hut. The image of the Olympics card I published pre tourney is below this paragraph.
If you're looking for a more in depth look at how TPC Southwind will play, then check out the our Weekly Preview write up by Nut Hut Butler, Anthony Charter (aka AC). We've also got a new secret weapon every week in the Nut Hut as we've added John Rathouz (aka CaddieHouse), 10+ year PGA TOUR Caddie. John will be in the Nut Hut every week sharing insights on the courses, how they're playing and what he's hearing from ground zero that week.
If you're in the Nut Hut and you've not scrolled the #Caddie-Info channel this week...you're missing out on a TON of information. The chat tonight will cover everything from strategy in GPPs, cash games, betting, weather and tee time wave advantages, and of course picks & fades. If you'd like more detail on the weather and our thoughts, then check the Nut Hut and sign up for the Chalk Bomb email going out here in a few hours.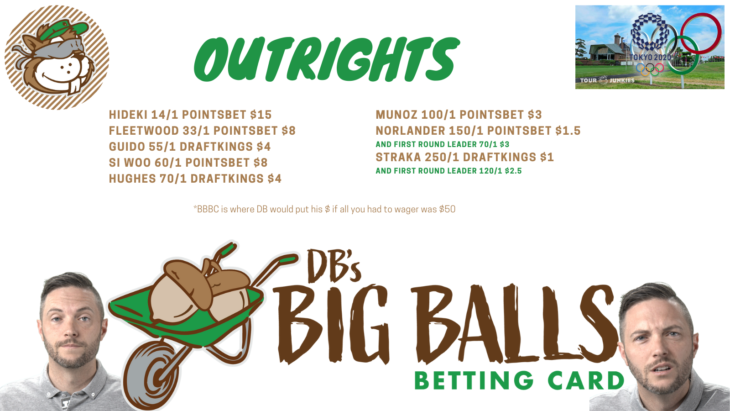 This is NOT Your Mama's Betting Article
I bet on golf for fun. You should too. Life is too short to bet favorites! Therefore, I don't get the betting erection I crave betting guys at 18/1 or 9/1. I realize that may be the sharper way to do things, but F that. I've felt the rush of have a big triple digit winning golf bet hit...and Daddy likes!

Throughout the season, I'm going to show you my pre tournament bets, including what I'm risking, odds, and some brief logic behind the pick. I'm actually betting these guys. I'm taking $50 a week at $10 per unit to show you how I allot my dollars. Follow along, bet with me if you like, or completely fade everyone on this betting card. Up to you. However...I will say...I hit 5 bets in 2019 at 100/1 or longer. I finished the 2019-2020 PGA Tour season up 10 units over 30 weeks strictly betting the long shots (nothing shorter than 25/1).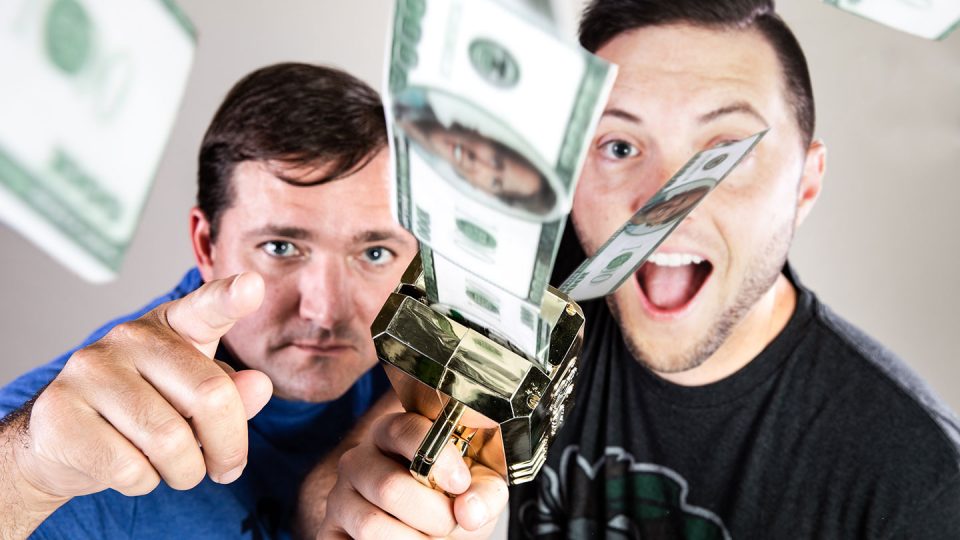 "Where can I legally place bets like this?"
More and more states are legalizing sports betting, and we've already begun striking up relationships with the best, legal sportsbooks around. Visit our Sportsbook page right here on TJ.com to examine your options and use our promo codes/links to get the best bonuses in the business!
Long Shot Outright Bets for The WGC FedEx St Jude 2021
The WGC St Jude as well as recent years before it had the WGC label produced a lot of mid to short range winners. Yea, Fabian Gomez and Brian Gay won at TPC Southwind when the field was a steaming pile of warm shit but c'mon. I'm living in the middle this week as I'm not allowed to pick shorter than 25/1 in this article. Rory reallllyyyyy tempted me here at 25/1, but I just wanted exposure to more guys so I opted out.

Since the new 2020-2021 season started in September, we've hit 10 outright winners all over 25/1 and 3 first round leaders at 125/1 documented in this article or on Pat's "Not That Anyone Really Cares" betting card (posted on the Nut Hut and on Twitter). This article is now up 31 units since September. It ain't for betting favorites and it ain't for small balled bettors.

I'm leaning heavily into the total driving, ball striker types with this card. I'd say the most irratic driver of the golf ball on this card is Sam Burns. Na is the only guy that doesn't really check the SG: Approach box, but he's very accurate off the tee, he's the best bermuda putter in the field over the last 24 rounds and when he's hot...he's got the balls to win in this field. The rest of the card is made up of the best SG: Approach guys in the field and showing loads of form lately.
Short write up for me this week. Let's F'ing Go!
Outright Winner
Fitzpatrick 30/1 PointsBet $10
Scheffler 30/1 PointsBet $10
English 40/1 PointsBet $7.5
Ancer 40/1 PointsBet $7.5
Conners 55/1 DraftKings $6
Burns 80/1 PointsBet $4
Kisner 100/1 DraftKings $3
Na 130/1 DraftKings $2