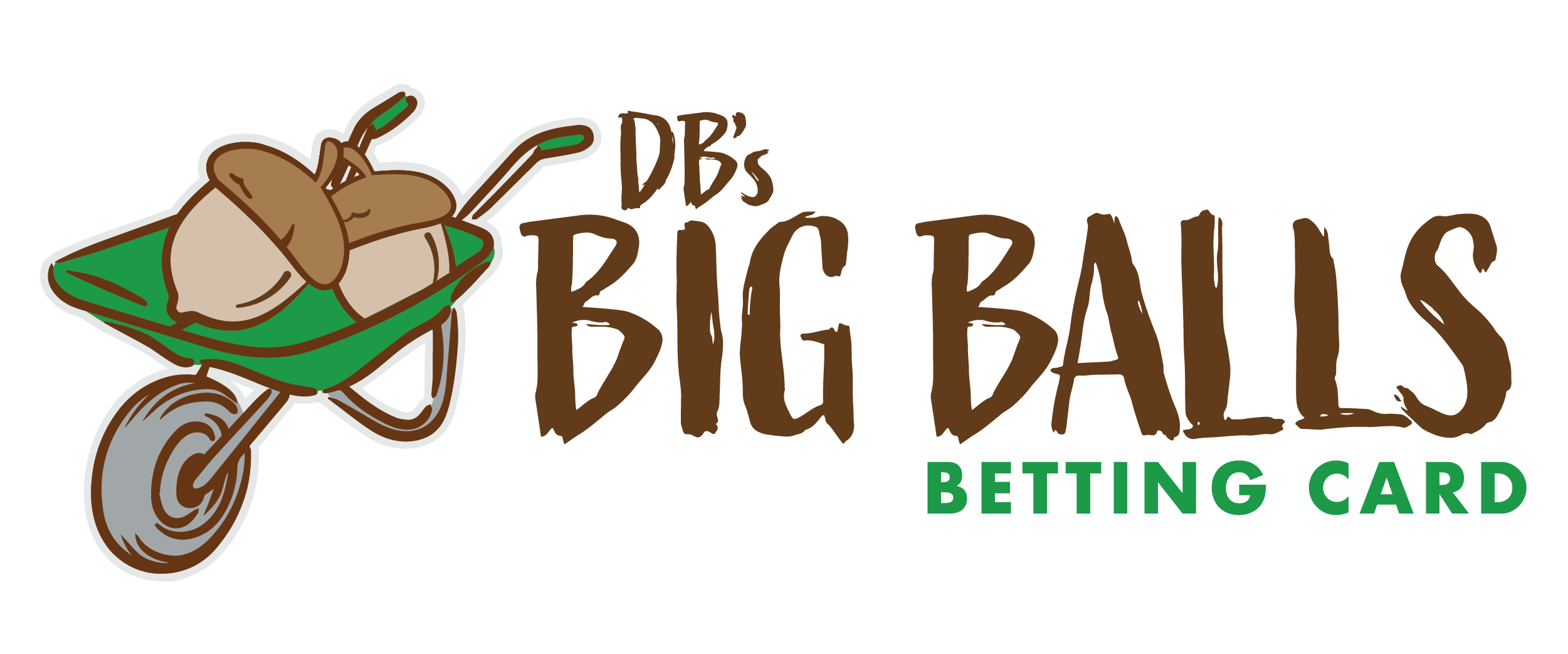 Betting Long Shots for The RSM Classic 2021
The Betting Approach for The RSM Classic 2021
This betting card had 4 guys in the top 10 going into Sunday last week, but yet again fell short as Kokrak cruised to his 3rd victory. HOWEVER...the 2nd Pat Heater of 2021 continues as he had Kokrak on his betting card for his 3rd outright hit in 8 events of this brief PGA TOUR season at 50/1! Props to my co host and best best best buddy for the superior touting.
In the final event of the PGA TOUR season in 2021, The RSM Classic from Sea Island is made up of 2 courses we're quite familiar with. We were media at this event 2 years ago, it sits in Pat's backyard on the Georgia coast, and we've got a gaggle of caddies and players we've buddied up with over the years that are quite familiar with these courses.
The sportsbooks have the O/U winning score line set at -17.5. They're clearly accounting for the windy conditions to make this place a little more difficult as it's been fairly common for the winner to cruise to -19 or -20 in recent years.
Thursday looks to be the optimal scoring day with little to no wind. But, the next 3 rounds could be a lot of fun to watch as these guys could have to navigate gusts in the 20s all 3 days. Wind is the only real defense to both of these courses, so targeting guys that hit it on the titties and control their ball flight will be key to hitting greens in regulation.
More Intel on Seaside & Plantation Courses
If you're looking for a more in depth look at how Seaside & Plantation will play, then check out the our Weekly Preview write up by Nut Hut Butler, Anthony Charter (aka AC). We've also got a new secret weapon every week in the Nut Hut as we've added John Rathouz (aka CaddieHouse), 10+ year PGA TOUR Caddie. John will be in the Nut Hut every week sharing insights on the courses, how they're playing and what he's hearing from ground zero that week.
If you're in the Nut Hut and you've not scrolled the #Caddie-Info channel this week...you're missing out on a TON of information. The chat tonight will cover everything from strategy in GPPs, cash games, betting, weather and tee time wave advantages, and of course picks & fades. If you'd like more detail on the weather and our thoughts, then check the Nut Hut and sign up for the Chalk Bomb email going out here in a few hours.
This is NOT Your Mama's Betting Article
I bet on golf for fun. You should too. Life is too short to bet favorites! Therefore, I don't get the betting erection I crave betting guys at 18/1 or 9/1. I realize that may be the sharper way to do things, but F that. I've felt the rush of have a big triple digit winning golf bet hit...and Daddy likes!

Throughout the season, I'm going to show you my pre tournament bets, including what I'm risking, odds, and some brief logic behind the pick. I'm actually betting these guys. I'm taking $50 a week at $10 per unit to show you how I allot my dollars. Follow along, bet with me if you like, or completely fade everyone on this betting card. Up to you. I finished the 2019-2020 PGA Tour season up 10 units over 30 weeks & the 2020-2021 season up 41 units strictly betting the long shot outrights and first round leaders (nothing shorter than 25/1).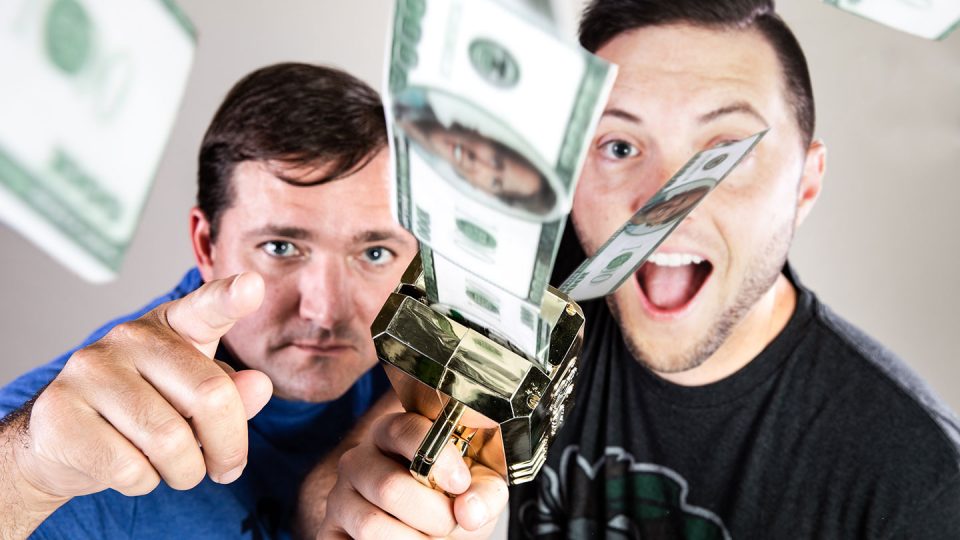 "Where can I legally place bets like this?"
More and more states are legalizing sports betting, and we've already begun striking up relationships with the best, legal sportsbooks around. Visit our Sportsbook page right here on TJ.com to examine your options and use our promo codes/links to get the best bonuses in the business!
Long Shot Outright Bets for The RSM Classic 2021
I'm desperate to get back to at least even this week with a winner. This card is now down 30 units on the PGA TOUR season, but we've peppered the leaderboard virtually every single week. It's bound to break my way at some point.

The RSM Classic has been a #LongShotSZN event with the average winner in recent history falling around 125/1! The lack of field strength, the wide range of course fit, and the wind variance can all be contributing factors to getting a bomb winner.
3 Bulldogs lead off the card and all 3 have had success at Sea Island given their familiarity with the tracks, precision ball striking, and tremendous bermuda putting prowess. I almost went Henley at 25/1 but...English being slightly longer seemingly after a MC at The Shriners (where he lost 6 strokes putting...never happens) and a W/D for the CJ Cup. We hear English is feeling great and looking forward to conquering Sea Island.
Streb is my favorite out of the next 3 as we approach the triple digit range. Hell, I'm willing to tail Pat from a few week's ago as he nailed Hovland as defending champion. Streb ain't no Hovland. But, he's a tremendous wind player with an underrated short game. He loves the low draw, and he arrives with 2 top 10s in his last 3 starts. When he arrived here last year, it had been 46 events since his last top 10. Forty. Six!
The group making up the triple digit selections feature driving accuracy and precision iron players from the short iron to wedge ranges. McCarthy arrives in the best form of the bunch, but Michael Thompson is coming off a T15 at Mayakoba with both players having a top 10 finish here in recent years.
I know I'm a sucker for Norlander. He isn't coming in with the greatest form, and he's not known for his putting. However, that hasn't held him back at the very familiar Sea Island as he's got a runner up and a T5 at the RSM in 5 attempts. In fact, he gained strokes putting 4 of the 5 years here. There aren't many tournaments you could say that about Henrik. Plus, the wind helps bring top tier ball striking to the top as he'll likely pound well above field average in GIRs. Henrik is very familiar with these 2 courses. Don't sleep on him due to suboptimal form coming in.
Outright Winner
English 28/1 PointsBet $13
Kisner 45/1 PointsBet $8
Todd 66/1 PointsBet $5
Streb 70/1 DraftKings $5
Merritt 80/1 DraftKings $4
Long 90/1 PointsBet $3.5
McCarthy 100/1 PointsBet $3.5
Norlander 100/1 PointsBet $3.5
M. Thompson 130/1 DraftKings $2.5
Jaeger 150/1 DraftKings $2