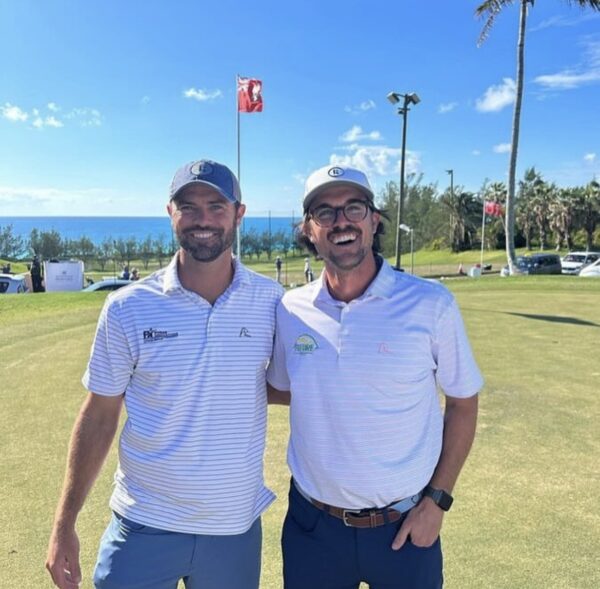 My Favorite Moments from the Fall swing of the 2023 PGA Tour season
Keeping you up to date on all things Pro Golf amid the College football chaos!
Like many of you, I enjoy the fall sports season more the rest of the year. September, October, and November offer tremendous contests with the Georgia Bulldogs reaching for a third national championship in a row, the Phillies bringing their murderous lineup to ballparks across the nation, and Coach Prime stirring up the Wild West. But, with all of the action in autumn, it can be difficult to focus on professional golf. Luckily for you, I've compiled a list of noteworthy "off-season" moments to keep you dialed in!
Lexi Thompson Shines at the Shriners Children's Open!
Joining the likes of Annika Sorenstam and Michelle Wie West, Lexi Thompson became the seventh woman in PGA Tour history to tee it up alongside the men. Included in her LPGA background, Thompson has eleven career wins and a major victory in 2014. This October, she took her talents to Las Vegas to compete in the Shriners Children's Open at TPC Summerlin, playing under a sponsor's exemption. After carding a 2-over 73 in the first round, the golf world tuned in to watch as Thompson came down the second nine on Friday afternoon. Unfortunately, on her 14th and 17th holes, two par-3s, Thompson made bogeys and fell one shot short of the cutline. Regardless, Lexi shined in the spotlight. She hit multiple drives over 300 yards during her 36-hole performance. The 28-year-old carded a sub-70 round of 69 to become the second woman in PGA Tour history to do so. Honestly, I've been quick to criticize Lexi. From her putting while wearing a glove to her difficult chipping form, I have shared negative remarks. But, with her brave performance this week, I'll move forward with the utmost respect for Lexi Thompson and her powerful golf game. 
Luke List From Downtown at the Sanderson Farms Championship!
During the five-man playoff at the Sanderson Farms Championship, the rules official noted the likely possibility of finishing the tournament on Monday. Luke List, who might hate Mondays like the rest of us, certainly did not hear the announcement. Instead, Augusta's own List, drained a 43-foot bomb at the Country Club of Jackson to secure the victory and banish the Sunday scaries! Starting his final round four strokes back of Ben Griffin, List shot a two-under seventy on Sunday and finished the tournament with a winning score of 18-under-par! Beating the likes of Ludvig Aberg (sorry Tron), Henrik Norlander, Scott Stallings, and Ben Griffin, List claimed his second victory on the PGA Tour. His first win took place at Torrey Pines last year against Will Zalatoris, also in a playoff. Clearly, the man does not shy away from high-stakes golf. In the big picture, he entered the fall swing 119th in the FedEx standings, but with this win, his T-18 at the Shriners Open, and T-20 in Bermuda he leaped into 58th place, which will see him qualify for next year's designated events such as the AT&T Pebble Beach ProAm and the Genesis Invitational. 
George Bryan Makes the Most of His First Career Start on the PGA Tour!
Rounding out the strong local performances this fall, George Bryan IV, of Aiken, SC, made the cut in his PGA Tour debut at the Butterfield Bermuda Championship! On Port Royal Golf Course, Bryan carded a 69-68-69-72 to finish T-69 and earn $13,325, which amounts to more than anything he made during his fourteen starts across the lower-level PGA tours. Incredible! The former All-SEC Gamecock dreamt of reaching golf's highest levels, but it's been a bumpy road over the last decade. Facing burnout from the sport and lack of competitive success, George and his brother, Wesley, took to YouTube as Bryan Bros. The trickshot duo built up a following of 225,000 subscribers, and George soared in a different route. Looking ahead, Bryan now heads to PGA Tour Qualifying School in hopes of gaining status to live out his dream full-time. Regardless of the upcoming results, the older Bryan Bro made his family, his club, and his supporters proud last week by answering the bell at his big break! 
Annika Sorenstam Becomes a Member of Augusta National Golf Club!
If you google search Annika Sorenstam, you'll find an array of ridiculous achievements. Among these accolades, Annika earned 72 LPGA tour wins, 10 major championships, and 1 senior women's major. This October, it was announced that Annika added yet another impressive notch to her resume: a Green Jacket. Becoming just the seventh woman in Augusta National club history, Sorenstam is the first LPGA professional to don the most important sports coat in all of athletics. In 2012, Augusta National began inviting women to become members such as former United States Secretary of State Condoleezza Rice and Wall Street stalwart Darla Moore. While this isn't the first interaction we've seen between Sorenstam and the Augusta National (she was an honorary starter at the Augusta National Women's Amateur in 2019), it certainly is monumental. What a classy and appropriate move from the club to welcome the greatest women's golfer ever!
With the 2024 season quickly approaching, let's enjoy a minute away from the PGA Tour!
Each year, the fall swing in golf reminds me how beautiful it can be to miss something you love. Most of us don't need to be on top of pro golf twenty-four hours a day, seven days a week. Golf delivers so much drama in season, so let's enjoy the moment and begin to make hopeful predictions for next year. Among my 2024 dreams, I expect Cam Smith to win his second major (Augusta please!), Tommy Fleetwood to win on the PGA Tour, and Michael Block to shine once again. Personally, I need to regain my position as the top dog in my fantasy golf league. Thankfully, I know some guys to help guide my picks! Cheers!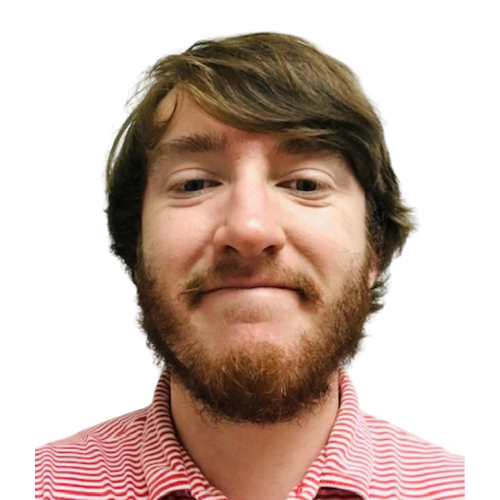 As a freelance writer, Taylor McCutcheon will focus on golf adjacent, cultural content in the world of golf. Welcome Taylor to the team and help spread the word by sharing his content.
***Taylor's opinions and commentary are his own and do not necessarily represent the Tour Junkies as a whole.