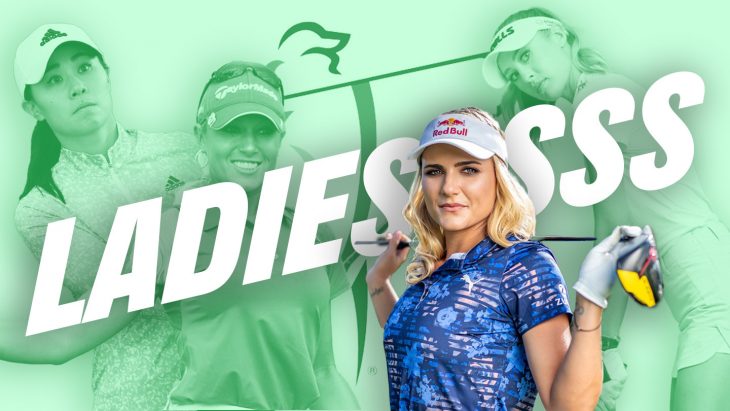 LPGA DraftKings Picks and Bets for the Hilton Grand Vacations Tournament Of Champions 2022
My parents didn't want to move to Florida, but they turned 60 and that's the law - Jerry Seinfeld
Welcome back! Let's get this 2022 LPGA tour season started. I mean it's only a 29 person, Tournament of Champions/Celebrity Pro-am (guess I'll be watching 27 hour rounds of golf on both tours this week) but man it's nice to finally have the women's golf season starting. Here's to another season of trying to pick winners every so often, searching for those $6k Draftkings gems and highly questionable writing skills. Let's dive in. 

This week we are in Orlando at Lake Nona Golf and Country Club, the par 71 has hosted this tournament since it's inaugural event in 2019. After seeing winners in the low teens the first two years they absolutely blew that out of the water last year at -24 with three other golfers being -17  or better as well. There is a chance of rain this weekend so with the potentially soft greens and pro am pin locations. I expect them to go low again this year. Birdies will be had. With that in mind and doing my highly scientific quantitative analysis of this field. I'm leaning towards whoever golfs their ball better than the field will have the best chance to win. 
DraftKings $9k and above
Nelly Korda - $10900 (3/1)
Nelly in the field and no JY Ko, Nelly wins. JY Ko in the field and no Nelly, JY Ko wins. When they are both in the field it's a toss up. These are the rules. I don't make them. This week Nelly wins.  
$8k range
Yuka Saso - $8700 (20/1)
The 2021 USWO Champion is about to start her first full year on the LPGA tour. She had a meh tour championship but that was what feels like a century ago now. At these odds in this size field it's a value. 
Nasa Hataoka - $8500 (16/1)
An elite player that last season seemed to either be in contention to win going into the 72nd hole or outside the top 30. The search for some more consistent top finishes starts at a place where she finished 2nd her last time teeing it up.
$7k range
Georgia Hall - $7200 (28/1)
Spent the last week or so practicing with Nelly, let's see if anything rubs off. Not that someone who finished top 10 in the last two majors last season would need more but it's a theory. Odds aren't my favorite, I like the price on Draftkings.
$6k range
Pajaree Anannarukarn - $6700 (55/1)
This article's long shot winner from last season, I'm trying to avoid this price range. So let's write her up for old times sake. 
FOMO DK Plays and Bets
Brooke Henderson - $10000 (11/1)
Gaby Lopez - $8100 (20/1)
Marcus' Unadvisable Doubles
Nelly x Sungjae - 82/1
Nelly x Hadwin - 289/1
Nelly x Knox - 443/1
Last week's results
If for some reason you have actually read this far.
I hope you have a nice day.