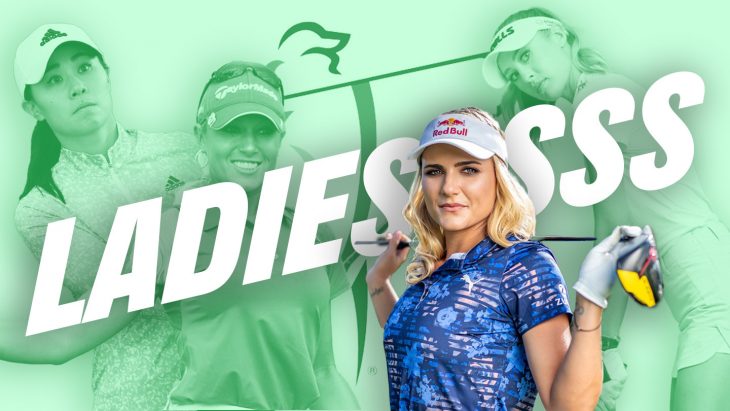 LPGA TOUR Draftkings Picks and Bets for the CME Group Tour Championship 2021
CME Group Championship Draftkings Picks and Bets 2021
Welp, the LPGA season is down to its final event. It's been fun absolutely butchering the english language almost every week writing this article. Guess I should give thanks to DB & Pat for allowing me to do this. I don't know why in any right mind they or anyone would. So thank you and hopefully y'all don't fire me just yet. Anyways let's move on to the recap of last week where we had 3 of the 4 players in the playoff in this article in some form (Nelly is obviously in every article) after an untimely triple Nelly proceeded to birdie 18 to get herself in the playoff after Lexi, who just had to make par to win, could not. This put them along with Lydia Ko and Sei Young Kim at 17 under par, lets make a long story really short here. Nelly (DUH) decided to shut the door with a birdie on the first playoff hole to snatch up her fifth victory of the year. She will be looking to end a truly dominant season this week with one more win. 

The golfers Florida vacation continues this week as the golfers head to the Tiburón Golf Club, Gold Course. This weeks venue has been home to the Tour Championship since 2013, where we have seen the winner (except 2014) finish 15 under par or better every time it's been played here. Birdies will be plentiful out there this week, so in my highly scientific quantitative analysis of this field I'm leaning towards whoever golfs their ball better than the field will have the best chance to win. 
If you want more of this content or just to chat with a bunch of golf addicts you should join the Nut Hut. Me being technologically inept, I assure you I can get DB to put the sign up link -> HERE.
Nelly - 6/1 (DK $11200)
She wins.
Short Odds
Lexi Thompson - 18/1 (DK $10000)
Another Sunday in contention which is great but another Sunday where she can't convert the win. I believe it is coming though., She's obviously too good of a player not to.
Brooke Henderson - 20/1 (DK $10100)
The Canadian has only two top 10s (both being top 5s) since the US Open this year. Those finishes have come in two of the last three events though while not having finished outside the top 10 in this event since 2017. I don't know about you but that piques my interest.
Mid Range
Charley Hull - 40/1 (DK $9000)
It's Charley, shes has a past win and runner up in this event. Plus did I mention it's Charley?
Georgia Hall - 55/1 (DK $8600)
A 7th place finish last time out at Tiburón. Meh play on the LPGA tour since her 2nd at The Open but recently turned her game back up with a pair of Top 10s on the LET.
Quick Long Shots
Brittany Altomare - 130/1 (DK $6500)
Lauren Stephenson -150/1 (DK $6100)
Wichanee Meechai - 400/1 (DK $6100)
Marcus' FOMO Plays
Patty Tavatanakit - 28/1 (DK $9700)
Marcus' Unadvisable Doubles
Nelly x Morikawa - 54/1
Nelly x Scheffler - 70/1
Nelly x Henley - 168/1
Nelly x Scheffler x Morikawa - 608/1
Last week's results
If for some reason you have actually read this far.
I hope you have a nice day and see you Mid January.