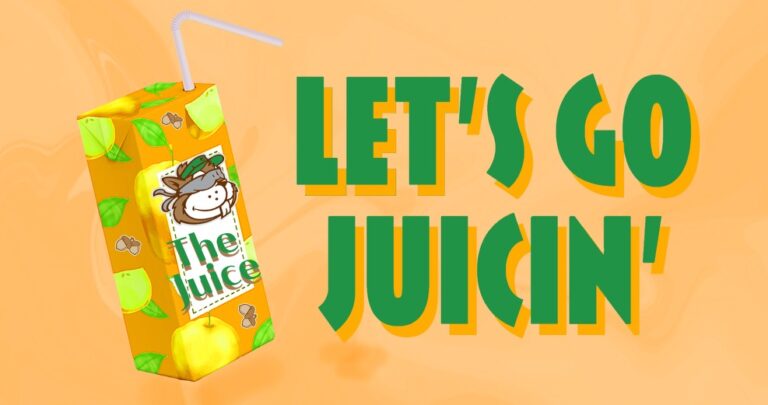 The 2023 PGA Championship Betting Favorite Cross Sport Parlay
What's up Golf Addicts!
Vince "Money" Marg here and we are officially in a major week! The golf world has headed northeast to my home state of New York for the 2023 PGA Championship. If you check out Nate's Rundown this week, you'll know the host golf course will be Oak Hill Country Club. It has been talked about for weeks now that the course is going to play longer with some colder conditions expected. Last week's Juice bet came with mixed emotions. Our NHL bet hit but Tom Kim disappointed us with his inability to score and land a Top 5.  With an elite field and a difficult course on tap, the favorites will be in play this week and the juices will be flowing!

The Top of the PGA Championship Betting Board
Heavy Hitters in the Hunt
With a limited course history for most of the field, we need to zero in on three factors the winner should have. They are elite driving, recent form, and the killer mentality it takes to close a major. Scottie Scheffler and Jon Rahm both come in as the co-favorites. Both are on Hall of Fame stretches and I wouldn't be surprised to see either in the hunt come Sunday.
Rory Mcllroy comes in after some shaky starts, but he arrives to a familiar course, in the hometown of his wife. Rory's driver could vault him up the leaderboard this week, but I need to see some more consistent play to bet him outright in this field. Rounding out the top 6 on the betting board are Cantlay, Xander, and Brooks Koepka, all of whom are hitting the ball well and have the all-around games to contend.
OUR OUTRIGHT FAVORITE FOR THE 2023 PGA CHAMPIONSHIP
Who doesn't love a Major week? This week I'm targeting a stone-cold killer on the golf course as an outright winner. We saw a good sample of him at Augusta National last month and I love his form coming in. We are talking about Brooksie! Brooks Koepka is healthy, he can ball-strike with best, and he scrambles well on tough courses. Brooks has also won two other majors in the state of New York. The cold, wind, and rain that we may see this week should not impact him.
In our first time seeing him on the big stage this year, Brooks was 2nd in Strokes Gained Approach, 4th in Putting, and top 10 Tee to Green. He should be able to drive it long off the tee and hit shorter irons out of the rough. A repeat of the final-round pairing at the Masters could happen and I'd love to see Brooksie hoisting the Wanamaker Trophy for the third time. Now Let's Go Juicin to get those odds up!
Best Odds for Brooks Koepka to Win: +2200 on BetMGM
Cross Sport Pick to Parlay
With the NBA and NHL seasons nearing an end, we will dig deep to pair the best option with Brooksie. Game 1 of the NBA Eastern Conference Finals begins Wednesday night at 8:30 pm EST. The Boston Celtics and Miami Heat are both coming off longer series and are starting to feel the grind of the playoffs. Against the Knicks, Miami played clutch defense and scored at will, despite Jimmy Butler playing hurt. The Heat were vulnerable in one area that could haunt them in this series. Knicks guards scored a ton of points in the series despite losing.
The Heat will need to prioritize defense on Jalen Brown and Jayson Tatum, which will free up Marcus Smart and Malcolm Brogdon to score and drive the lane. With the Celtics at home for game 1, this week's Juice will be a prop bet that I see as good value.
The Pick: Malcolm Brogdon Over 14.5 Points -115 vs. the Heat on 5/17
The Juice of the Week: +3946 on Fanduel
Majors bring carnage and if the tournament plays as expected, we should see plenty of it. Disciplined golfers who have been there before will shine and make it to the weekend and the top of the leaderboard. It's awesome for us fans to see the PGA and LIV players competing against each other and I'm sure we will see a mix in contention come Sunday. This week's Juice is Brooks Koepka to win the PGA Championship and Malcolm Brogdon over 14.5 points in Game 1 of the Eastern Conference Finals. (1 Unit to Win 39.64) Get this parlay on your betting cards by 8:00 pm EST on Wednesday! Have an awesome week!
In addition to the weekly Juice, be sure to stay up on all things Tour Junkies related. Check out the Tour Junkies Blog for weekly picks, our boy AK's Power Fades of the Week, golf insights, and gained leverage in the betting and DFS space.

Vincent Margiotta
Vince "Money Marg" Margiotta is a born and raised New Yorker from downtown Manhattan. Vince credits his love of golf and sports betting to his grandfather, whom he partnered with way back during his childhood to learn the game of golf and provide info and stats to support his grandfather's betting picks.
Disclaimer: The views, opinions, and commentary in this post belong to its author and do not necessarily represent the Tour Junkies as a whole.