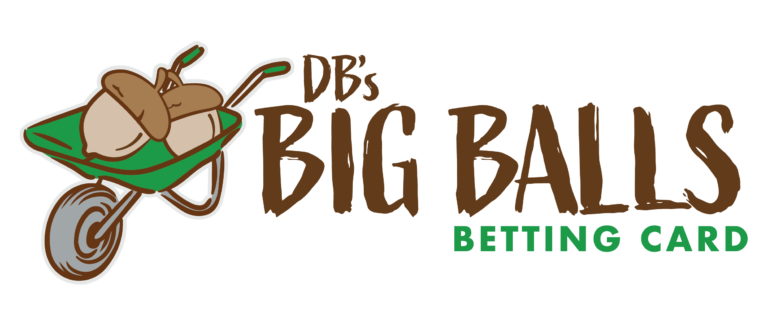 Outright Bets for The Cadence Bank Houston Open 2022
The Betting Approach for The Cadence Bank Houston Open 2022
Welp. Henley wasn't on the radar whatsoever, but Power and Dahmen pulled T3's if you're able to get each way bets off. Time to move on.
We arrive in Houston this week at Memorial Park Golf Course as the PGA TOUR holds is second to last event of the long year in the Cadence Bank Houston Open. Memorial Park got a Tom Doak redesign a couple of years ago and from what we hear from players...it certainly strongly favors long hitters with a tidy, bermuda savy short game.
Vegas has the winning score O/U at -12.5. Kokrak won at -10 and Ortiz at -13 in previous contests. The weather looks perfect all week with very little rain, and a typical Texas wind should have the course playing firm and fast. Memorial Park ranks the 4th hardest course on the PGA TOUR schedule since 2015, excluding major championship courses. The cream of this field is very likely to rise to the top, but it hasn't really been the case the last 2 years with Kokrak and Ortiz winning. I'd argue the field is even weaker than the last 2 so...let's get the BIG BALLS loaded up in the wheelbarrow!
More Intel on Memorial Park Golf Course
If you're looking for a more in-depth look at how Memorial Park Golf Course will play, then check out our Weekly Preview write-up by AC.
You can also watch the beginning of this video where I break it all down with features, stats, trends, player quotes, and more on Memorial Park. This is everything you need to know and NOTHING you don't.
We've also got a secret weapon every week in the Nut Hut as we've added John Rathouz (aka CaddieHouse), a 10+ year PGA TOUR Caddie. John will be in the Nut Hut weekly sharing insights on the courses, how they're playing and what he's hearing from ground zero that week.
If you're in the Nut Hut and you've not scrolled the #Caddie-Info channel this week...you're missing a TON of information. The chat tonight will cover everything from strategy in GPPs, cash games, betting, weather and tee time wave advantages, and of course picks & fades. If you'd like more detail on the weather and our thoughts, then check the Nut Hut and sign up for the Chalk Bomb email going out here in a few hours.
This is NOT Your Mama's Betting Article
I bet on golf for fun. You should too. Life is too short to bet favorites! Therefore, I don't get the betting erection I crave betting guys at 18/1 or 9/1. I realize that may be the sharper way to do things, but F that. I've felt the rush of having a big triple-digit winning golf bet hit...and Daddy likes!

Throughout the season, I'm going to show you my pre-tournament bets, including what I'm risking, odds, and some brief logic behind the pick. I'm actually betting on these guys. I'm taking $50 a week at $10 per unit to show you how I allot my dollars. Follow along, bet with me if you like, or completely fade everyone on this betting card. Up to you. I finished the 2019-2020 PGA Tour season up 10 units over 30 weeks, the 2020-2021 season up 41 units and the 2021-2022 season up 26 units strictly betting the long shot outrights (nothing shorter than 25/1).
Long Shot Outright Bets for The Cadence Bank Houston Open 2022
We're now up 10 units so far in the PGA TOUR season, and I'm spending 5 units this week to win between 30 and 35 units if we hit a winner. I tried as hard as I could to fit Hideki in at 25/1, but I just couldn't fit it in with the 5 unit limit while pounding the mid range like I am.
I talked about a lot of these guys either on the Monday morning 1st look show (which you're truly missing out on money if you're not tuning in) or the podcast Monday night. It's a mixed bag of mostly bombers, but a couple of shorter knockers in there with Putnam and Jaeger headlining. I leaned heavily on distance, mid to long iron long term performance and bermuda chipping specialists.