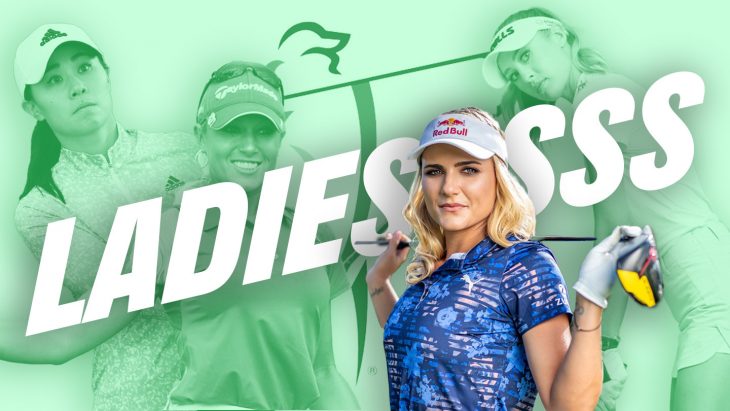 LPGA Draftkings Picks and Bets for the Honda LPGA Thailand 2022
I like nonsense, It wakes up the brain cells - Dr Suess
Another week, another LPGA heartbreaker for us, we had Atthaya Thitikul chasing down Lee6 to start the day, tying her for the lead on the 13th hole. She ended up missing the short birdie chance on 16 to take a bit of control of the tournament and then… Jin Young Ko decided to birdie 5 of her last 6 holes (you know just normal JY Ko stuff) while Thitikul and Lee6 put up a bogey and double respectively. Making that last birdie on 18 for the win. This would be her 6th win in her last 10 starts, her 15th straight round in the 60's AND 30th consecutive round under par. Like what are we even doing here. It's her world and we're just living in it. She does give us a break this week though heading to Thailand.
This week we are in Thailand at Siam Country Club, the par 72 has hosted this tournament since 2007 seeing winners in the high teens to low twenties and then there was 2018 where Jessica Korda scorched the entire field by 4 strokes at -25... Now in doing my highly scientific quantitative analysis of this field breaking down the stats and building my models. I'm leaning towards whoever golfs their ball better than the field will have the best chance to win on the LPGA tour. 
GOALBY'S NUT HUT
If you want more of this content or just to chat with a bunch of gold addicts you should join the Nut Hut. Me being technologically inept, I assure you I can get DB to put the sign up link -> HERE.
DraftKings $9k and above
Minjee Lee - $10700 (10/1)
The Aussie came out firing Sunday, firing off a 63. Up until last year she had three straight top 10s. Sign me up.
This is the Amy Yang Championship. Just play her and don't think twice about it. 
$8k range
In Gee Chun - $8600 (22/1)
Definitely hasn't started this season as quick as she did last year but she's on the verge of going on a similar run. Let's see if she can grab that win this time.
$7k range
Nanna Koerstz Madsen - $7800 (50/1)
If it wasn't for a second round 73 last week she would have been a good bit higher on the leaderboard than 17th. A good showing here last year. 
Aditi Ashok - $7500 (70/1)
Played her a couple weeks ago in a stronger field and finished 15th. Her number hasn't changed much since then. I'm gonna take advantage of that and hope for a similar performance.
Sarah Schmelzel - $7500 (80/1)
A name that I've noticed pop up on the leaderboard the last few events. Might be a little late but oh well. It's a limited field event, take a shot at the hot hand.
$6k range
Wichanee Meechai - $6300 (300/1)
Death, Taxes and….
FOMO DK Plays and Bets
Atthaya Thitikul - $9800 (14/1) She has to win here soon or i'll just keep copying and pasting.
Hannah Green - $9300 (16/1)
Marcus' Unadvisable Doubles
Minjee Lee x Collin Morikawa 186/1
Minjee Lee x Matthew Fitzpatrick - 450/1
Hannah Green x Collin Morikawa - 288/1
Hannah Green x Matthew Fitzpatrick - 696/1
Amy Yang x Collin Morikawa - 356/1
Amy Yang x Matthew Fitzpatrick - 860/1
Last week's results
Patty Tavatanakit - 26th 
Yuka Saso - 43rd
Atthaya Thitikul - 4th
Stacy Lewis - 33rd
Amy Yang - 4th
Ayaka Furue - 23rd
Brittany Altomare - 51st
Emily Kiristine Pedersen - 43rd
Celine Boutier - 35th
Hannah Green - 6th
*Atleast they all made the cut*
Jk there was no cut
---
If for some reason you have actually read this far.
I hope you have a nice day.