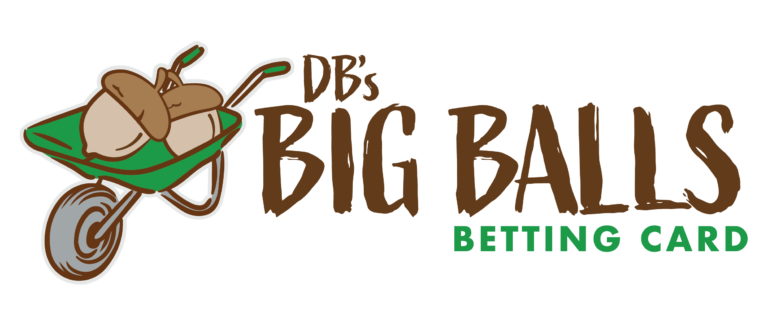 Outright Bets for The BMW Championship 2022
The Betting Approach for The BMW Championship 2022
Well folks it's the last DB's BBBC of the 2021-2022 season as the PGA TOUR heads to some place called, "Delaware", for the BMW Championship. Nobody has a damn clue how Wilmington Country Club will play. JT in his presser today talked about it playing much tougher than Caves Valley (last year's host site of the BMW), but then followed that by saying the winning score would be around -15 to -17.
The sportsbooks have the winning over/under total at -21.5! That seems a little crazy to me given 3 or 4 players acknowledging that it's long as hell and will play tougher than last year's BMW. If you're a shorter hitter in this field, by the sounds of this week's press conferences...you better reach back and find an extra gear and hit your irons like an early 2000s Eldrick Tont!
Given the history of second playoff event being won by a stud near the top of the betting board, you won't find too many triple digit bombs on the final card of the season. Plus, it's not like those guys have been winning lately anyway. I've resolved to pound the middle of the board with bombers and guys hopeful for a spike putting week.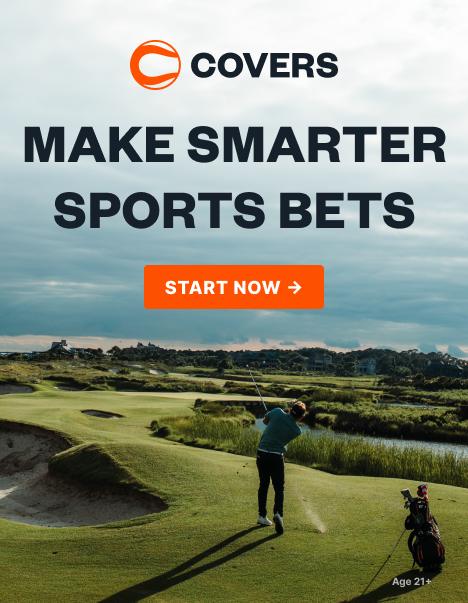 More Intel on Wilmington Country Club
If you're looking for a more in depth look at how Wilmington Country Club will play, then check out the our Weekly Preview write up by Nut Hut Butler, Anthony Charter (aka AC).
You can also watch this 14 minute video where I break it all down with features, stats, trends, player quotes and more on TPC Southwind. This is everything you need to know and NOTHING you don't.
We've also got a secret weapon every week in the Nut Hut as we've added John Rathouz (aka CaddieHouse), 10+ year PGA TOUR Caddie. John will be in the Nut Hut every week sharing insights on the courses, how they're playing and what he's hearing from ground zero that week.
If you're in the Nut Hut and you've not scrolled the #Caddie-Info channel this week...you're missing out on a TON of information. The chat tonight will cover everything from strategy in GPPs, cash games, betting, weather and tee time wave advantages, and of course picks & fades. If you'd like more detail on the weather and our thoughts, then check the Nut Hut and sign up for the Chalk Bomb email going out here in a few hours.
This is NOT Your Mama's Betting Article
I bet on golf for fun. You should too. Life is too short to bet favorites! Therefore, I don't get the betting erection I crave betting guys at 18/1 or 9/1. I realize that may be the sharper way to do things, but F that. I've felt the rush of have a big triple digit winning golf bet hit...and Daddy likes!

Throughout the season, I'm going to show you my pre tournament bets, including what I'm risking, odds, and some brief logic behind the pick. I'm actually betting these guys. I'm taking $50 a week at $10 per unit to show you how I allot my dollars. Follow along, bet with me if you like, or completely fade everyone on this betting card. Up to you. I finished the 2019-2020 PGA Tour season up 10 units over 30 weeks & the 2020-2021 season up 41 units strictly betting the long shot outrights and first round leaders (nothing shorter than 25/1).
Long Shot Outright Bets for The BMW Championship 2022
We're up 31 units on the PGA TOUR season after missing out on another outright being priced shorter than 25/1 (but I was all over Willy Z on the podcast...be sure and remind Pat about it please). I'm spending 5 units here to win somewhere between 29 and 32 units if we hit a winner. All in all, I'm not mad at how this season turned out. If we win this week, we'll end up besting last year's +41 unit return, and if we lose, we're at least still in the positive only betting outrights at 25/1 or longer all season.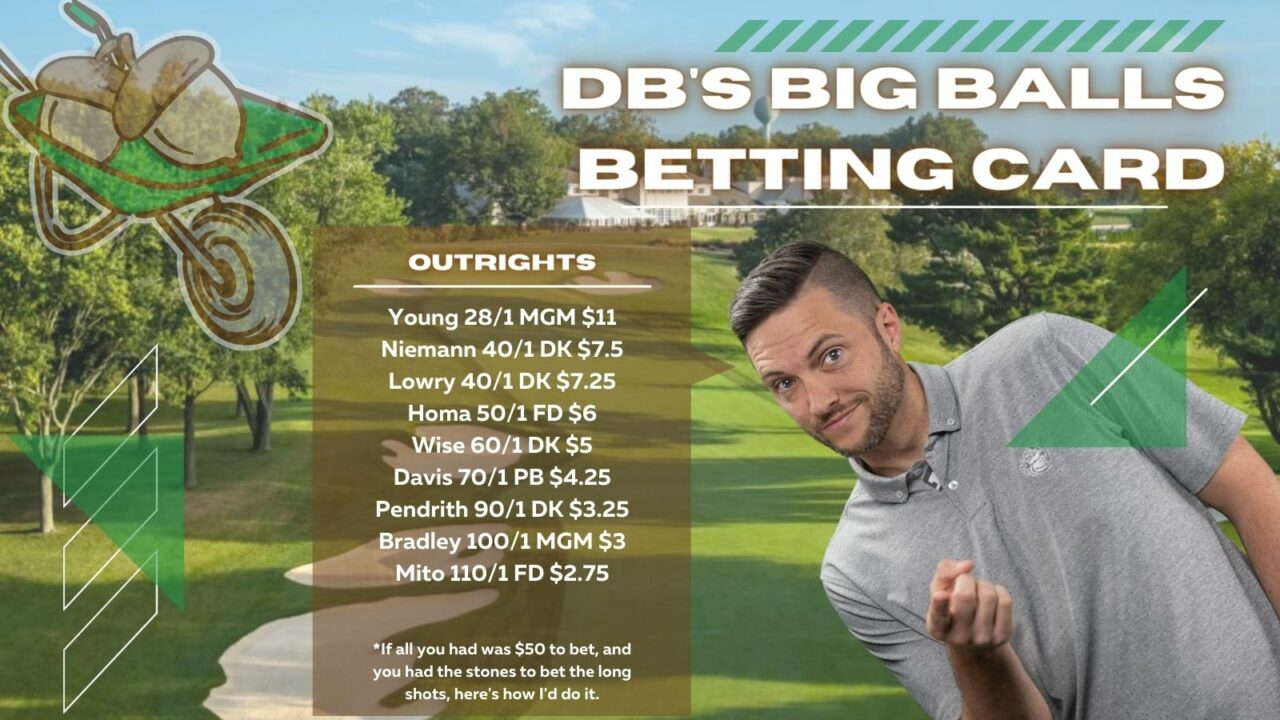 I love a Cam Young bounce back this week on bent grass in the north east not far from his Sleepy Hollow roots. Plus, I told ya'll that Southwind would bridle some of these SG: OTT studs somewhat and Rory talked about that very issue today in his presser. Now, we get to a place where these guys can unload off the tee.
The shortest hitter by rank over the last 50 rounds on my card is Mito...he ain't a short hitter. The best bombers + putters of the bunch would be Homa, Young, Davis, & Lowry. Shockingly, Keegan ranks quite highly in the 3 putt avoidance range, but we all know who Keegan really is on the greens.
All in all, I'm happy with the card and the depth on the card. Obviously, the books priced a ton of studs shorter than 25/1 this week and that's a minefield of names to pray against this week, but a boy can dream right? If I can't dream about the glory of nailing KEEGAN MOTHER F'IN BRADLEY at 100/1 in a playoff event...? Then what can I even dream about at all!
Alright, off to write the Chalk Bomb! Have a great week and #BendOverYourBookie!