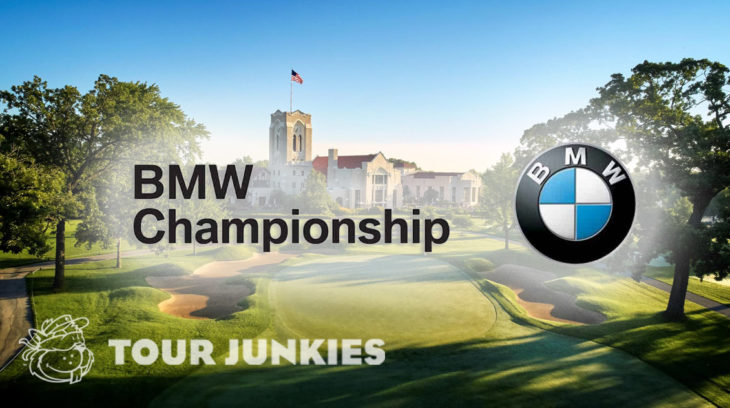 BMW Championship 2022 DraftKings Preview
the pga tour heads to delaware for the first time as race for the fedex cup heats up
The final two hours of coverage on Sunday were some of the most dramatic golf you'll see and not something LIV can ever provide. Will Zalatoris finally came through and it wasn't easy! This week, the PGA Tour field has been sliced once again, and just 68 players are on the hunt for the FedEx Cup. Rory McIlroy, Justin Thomas, Jon Rahm, and World #1 Scottie Scheffler are just a few of the elite that has gathered at Wilmington Country Club in Delaware for the 2022 BMW Championship. Let's get you set to see some green screens on DraftKings this week.
What's up golf addicts?! AC here, checking in week to week to provide a quick preview of the upcoming PGA Tour event. I'll give you the lowdown on the course, the players, key stats, and some favorite DraftKings picks for the week. 
All of the course data, player stats, and most of the information below can be found on Fantasy National Golf Club (FNGC). At FNGC you can view historic course conditions, course scoring breakdowns, tournament history, simulators, and official strokes gained data provided by the PGA Tour. Start building your models at Fantasy National now!

The Field and Tournament Details for The BMW Championship
The field is set for the second FedEx Cup playoff event. Even though there are only 68 players in the field, they happen to be the top 68 players of the 2021-22 PGA Tour Season. The BMW Championship has been held at many different courses over the years. Wilmington Country Club will host this week. There will not be a cut for the BMW Championship. However, only the top 30 will square off at East Lake for the Tour Championship.
Though the field should have 70 players, Cam Smith has WD due to some hip discomfort and Tommy Fleetwood has chosen to sit out the playoffs due to personal reasons. As for the players in the field, well, they are pretty good at golf. With Smith's WD, Rory McIlroy is the highest-priced guy at $10,500. Jon Rahm ($10,300), Justin Thomas ($10,100), and last week's champ, Will Zalatoris ($10,000), represent the $10k options. The $9k tier includes Patrick Cantlay, Scottie Scheffler, Tony Finau, Xander Schauffele, Matthew Fitzpatrick, Collin Morikawa, Sam Burns, Viktor Hovland, Sungjae Im, and Joohyung Kim.
For some, or most really, the season has come to an end. There were just a few players who played well enough last week to extend their run. Lucas Glover (34th)  Adam Scott (45th), Andrew Putnam (47th), and the last man in, Wyndham Clark (70th), will all look to extend it by one more week. Of course, making it to the Tour Championship also gets you into a bunch of extra events next season, including The Masters.
Recent victors of the BMW Championship include Cantlay -27 (Caves Valley), Rahm -4 (Olympia Fields), Thomas -25 (Medinah CC), Keegan Bradley -20 (Aronimink GC), and Marc Leishman -23 (Conway Farms). Another $15,000,000 purse will be shared amongst the field with $2,700,000 awaiting the eventual champ.
BMW Championship Course Breakdown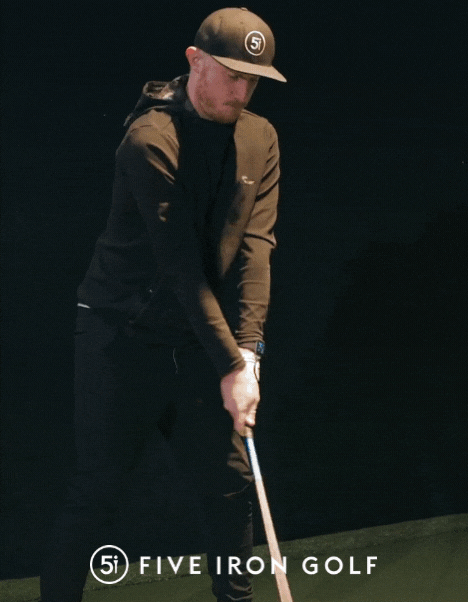 Course: Wilmington Country Club (South)
Location: Wilmington, DE USA
Yardage: 7,534
Par: 71
Architect: Robert Trent Jones, Sr. (1959)
Renovations: Andrew Green (2021)
Grass: Tyee bentgrass
The South Course at Wilmington Country Club will see a professional competitive golf event for the first time ever this week. This is actually the first time the PGA Tour has hosted an event in the state of Delaware. Designed by Robert Trent Jones, Sr. in 1959, the course was built to be a challenging test of golf. Renovations by Andrew Green in 2021 made sure it was ready to cause some havoc for golf's best.
At over 7,500 yards, the Par-71 South Course will play as the 6th longest course on the PGA Tour. It will also feature the 2nd largest green complexes on Tour. On average, the greens are 8,100 square feet. By comparison, that's almost double the size of TPC Southwind's greens last week. The Bentgrass greens will also play fast at 12.5 on the stimp. Hitting the greens should be easy but getting it close to the hole may not be. Most feature some steep runoffs, back to front or side to side slope, along with a ton of undulation across the surface.
The fairways are also Bentgrass and should be relatively easy to hit. However, the course does allow for aggression off the tee, and missing the deep, narrow landing spots will cause some trouble. Awaiting off the fairway is a nasty 4" Bluegrass/Fescue mix. One of the main renovations done last year was to add a number of bunkers around the 300-yard mark. There are a total of 91 bunkers around the course. Most had to be redone due to a tornado that hit the area and a lot of the greenside hazards have been reshaped to provide maximum pain. There isn't much water on the property but it will be prominent on four holes. Those four have some deadly potential for the scorecard.
As far as the course layout, it's long. There are three Par 5s, two of which are over 630 yards. The Par 3s will also be a problem. Three of the four are over 200 yards and water will cause issues on a couple of them. The Par 4s are mixed. A couple of them may have driveability and a few are almost 500 yards. Six of them play between 400-450 yards.
Key Stats for Wilmington Country Club
Off the Tee/Accuracy
Putting
Approach/Opps Gained
Bogey Avoidance
Par 5 Scoring
Par 4 Scoring (400-450 yards)
DK Scoring
Watching the flyover and mapping the course using GPS trackers, it is pretty clear that a bomber with precision could mop this place up. The forecast looks like it's going to be wet which will give an even greater advantage to the long-ballers. For these reasons, Strokes gained off the tee, driving accuracy, and good drives gained are going to be weighted heavily this week. Par 5 and the 400-450 yard Par 4 scoring will also factor into the driving model.
I'm weighing putting a little more than approach this week because of the massive greens. It won't be hard to make a GIR but due to the speed of the greens and the slopes the players will have to navigate, anyone not gaining on the greens is not going to compete for the win. Approach stats will still have to be leaned on a bit. Though they are huge, the greens have a lot of weird shapes and some control with the irons is needed. This is really a ball strikers paradise.
The books have the winning score at 21.5 currently and I think that's optimistic. In years past, the BMW Championship has been quite the scoring fest but I think if anyone gets to 20-under par, they will win by three strokes. With that in mind, I like a little bogey avoidance in the model. Especially with all the bunkers and the water hazards. Lastly, a little DK scoring is always a must if you want to go deep in a GPP.
Here's a tidbit from our Nut Hut in-house caddie: "Updated on Tuesday"
If you are not yet a member, join the Tour Junkies crew and some brilliant minds in Goalby's Nut Hut. The Nut Hut is a discord chat with tons of insight, caddie news, banter, trash talk, and most of all a collection of golf addicts that have won more than $6 million since June 2020. Click the banner below to sign up!
BMW Championship Picks & Fades
I'll give you some plays and a fade from every DraftKings salary range each week. For all of DB and Pat's thoughts and picks, check out and subscribe to the Tour Junkies Podcast.
$9K & Above 
Play - Rory McIlroy, Will Zalatoris, Tony Finau | Fade - Collin Morikawa
Keeping it simple this week and not going to get cute. These guys are up here for a reason and I think there can be a case made to play anyone in the upper tier. Rory, Willy Z, and Tony rate out the best for me and that's what I'm going to plug in. Rory has always been one of the best drivers of the ball and this is a week for him to shine. Willy Z is right there as well and coming off his first win, I think he'll ride that high to another strong finish. Once again, Tony is #1 in my model. Over the last three months, he is 1st in tee to green, approach, 400-450 Par 4 scoring, and bogey avoidance. All three guys are just lit up in the brightest green you can find on Fantasy National.
Simply put, Kawa is the worst ranked for my course fit model. Certainly liked what we saw last week but Kawa just isn't a bomber and that's what I'm going with.
$8K Range
Play - Cameron Young, Corey Conners | Fade - Shane Lowry
Cameron Young is the #1 driver on Tour over the last three months and CoCo is #9. They rate out the highest in the range for me and both have winning upside. Lots of scoring potential, great bogey avoidance, and neither 3-putt very often.
My model isn't a big fan of ol' Lowry. He's the lowest ranked guy above $7,900. He does not play 400-450 yard Par 4s or 200+ yard Par 3s very well. The putter could be an issue as well.
Check out the Tour Junkies DFS Picks Show for all of DB's & Pat's picks!
$7K Range
Play - Cameron Davis, Davis Riley, Taylor Pendrith | Fade - Brian Harman
There are five guys squeezed together in the middle of the $7k range that I am strongly considering tossing in a lineup together. Davis, Davis, and Pendy are three of the five. I've been on Pendrith since he returned and there is not a chance I'm hopping off on this course. The last three months have been solid AF for Cam Davis. In that span, he is 4th in driving distance, 5th in opps gained, 4th in bogey avoidance, and 4th in 3-putt avoidance. Leggo. Riley rates 3rd overall in my model. Nothing really stands out either. He's 4th in opps gained and 3rd in 600+ yard Par 5 scoring which are two very handy things but he's just been all-around good over the last few months.
Harman's lack of length is the main reason for the fade. it hurts him on the Par 5s, most of the Par 4s, and the majority of Par 3s.
$6K Range
Play - Emiliano Grillo, Wyndham Clark, Taylor Moore
With two runner-up finishes and a 31st in his last four starts, Grillo has found something and should be able to continue with his fit at Wilmington CC. He's 4th off the tee, 8th in 200+ Par 3 scoring, and has hit lots of fairways over the last three months. Clark is another bomber who leads the Tour in Distance since May. He's also 3rd overall in putting in that same timeframe and knows how to pile up birdies. There are a few guys sub $6,500 that I like. Trey Mullinax is one but I think he might be the chalkiest guy in the whole range. He may even be a free square. Alex Smalley is another. has been super solid for his price a lot of events and rates out well. Instead, I think I'm going to lean on Taylor Moore a bit. great total driving numbers and has the ability to go low. The form over his last five events has been superb.
There ya go! The penultimate week of the entire PGA Tour season. No more cuts. Lots of different narratives this week but the bomber's paradise is the one I'm all in on. Ownership is always weird in these events but play who you think fits best and find a couple of leverage spots. Leave some money on the table. Stars and scrubs will be the lean for a lot of GPPs. You can build some pretty stacked balanced builds. Enjoy the golf. Oh, and frig off Patrick Reed. It's embarrassing. Good luck!
THE INS & OUTS
*The field is 68