The Rundown: 2023 Bermuda Championship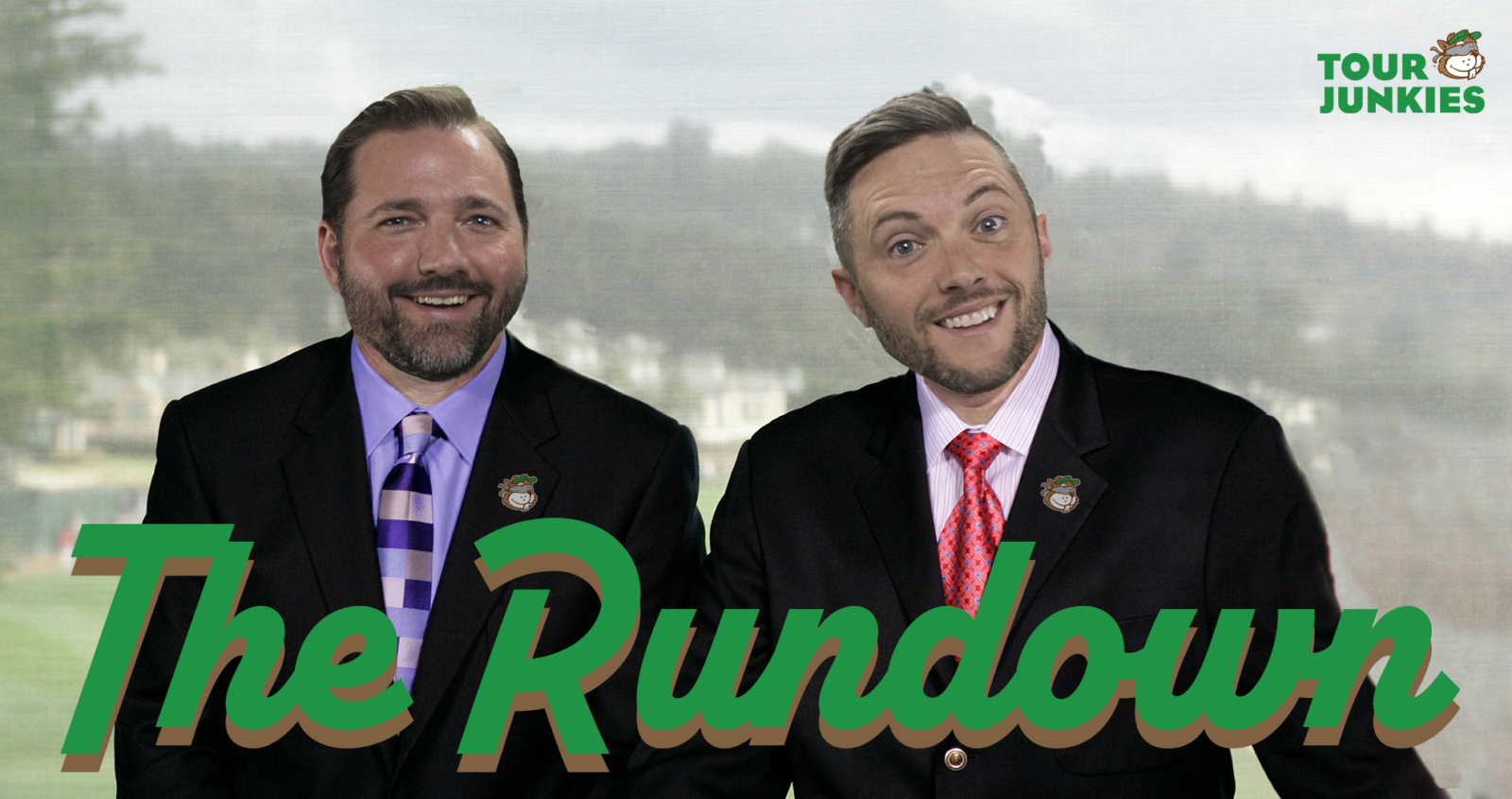 The weather is starting to turn, leaves are scattering the ground, and Brendan Todd is among the favorites at a PGA TOUR event: all signs that winter is right around the corner. With just two events left in the 'FedEx Fall', fields like this one in Bermuda might have you 'giving thanks' a week early that golf is almost done for the year. But we're not done yet, and there's money to be made betting on the golf while picking over the scraps leftover from Halloween. Can I interest you in the 'candy corn' of golf, Nick Hardy? Or how about a tootsie roll and Davis Riley? Like it or not, here's everything you need to know to bet the 2023 Butterfield Bermuda Championship.
The site of this week's action is Port Royal Golf Course, a coastal island track that has hosted all four prior editions of the Butterfield Bermuda Championship.
The 6,828 par-71 was designed by Robert Trent Jones in 1971 and overhauled in a major renovation in the late 2000's. Given the location, it only makes sense that Port Royal is wall-to-wall bermuda, but there's an added twist with a mix of Zoysia on half of the fairways. The greens are positively massive by PGA TOUR standards at an average of 8,000 square feet. With a short number on the scorecard and aircraft carrier-sized greens, it should come as no suprise that scores are typically low down in the islands. The average winning score over the first four years of the Bermuda Championship is right around 18-under-par. But unlike other TOUR layouts where long hitters bomb their way to wedges and birdie opportunities, Port Royal promotes precision over power.

While the rough isn't overly penal, cross bunkers and bottlneck fairways encourage most players to lay back and play point-to-point target golf, allowing the likes of Brendan Todd and Brian Gay to have success here. The main defense of Port Royal is the unpredictable Carribean winds which have been known to bluster during the tail end of hurricane season. The current forecast calls for wind speeds in the low teens over the first two rounds before a breezier weekend. Look for players with experience in windy conditions and comfort on bermuda to perform this week.
The relatively young history of the Butterfield Bermuda Championship paints a clear picture of what type of golf is needed to win at Port Royal Golf Course. Sure, the names in this winners circle have benefitted from the weak fields we typically see at this event, but with a purse of 6.5 million and 500 FedEx Cup points on the line, this week is big for the 'mules'.
| Year | Winner | Score |
| --- | --- | --- |
| 2022 | Seamus Power | -19 |
| 2021 | Lucas Herbert | -15 |
| 2020 | Brian Gay | -15 |
| 2019 | Brendan Todd | -24 |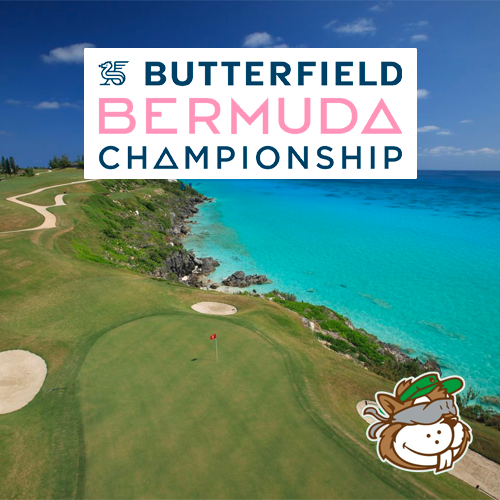 Casual golf fans aren't the only ones who lose interest in the fall slate. The IT guys at the TOUR are once again too lazy to set up ShotLink data for yet another fall event, so there's no fancy strokes-gained data for you hooligans. I leave you instead with a Gay quote.
2020 Champion Brian Gay: "It's not a bomber's course, you don't necessarily have to hit it far, and there's plenty of opportunities. Just stay out of trouble on a few holes where you've got to be careful and plenty of birdie chances out there without -- you don't need a lot of length to play well here."
We nailed both of our matchup plays in Mexico last week, but poor performances from our outright and top 20 plays means we still dropped a unit on the week. As a result, we roll into Bermuda down 5.75 units through four fall events. Each week, this section will feature at least one outright, a couple T-10/20/40 plays and one or two matchups with units tracked all season long. For any further plays, be sure to drop a follow on Twitter (X), TikTok and Instagram, and of course keep up with the rest of the TJ gang's posts on the Tour Junkies Blog.
Akshay Bhatia +2200 (.25u), T10 +240 (.5u), T20 +115 (.75u)
Not overthinking this one. When you've got a tropical birdie fest on your hands, you better have some Akshay exposure. The guy must love the piña coladas or something because he crushes it in the Caribbean/Mexico. In his last 5 PGA TOUR starts south of the border, Bhatia posted finishes of T10, 4th, T24, 2nd and T17. That T10 came last week at the WWT, and I expect him to stay hot this week.
Tournament 3-Ball: Davis Riley +155 v Vince Whaley & M.J. Daffue (1u)
Tournament Matchup: Brendan Todd -110 v Adam Scott (1u)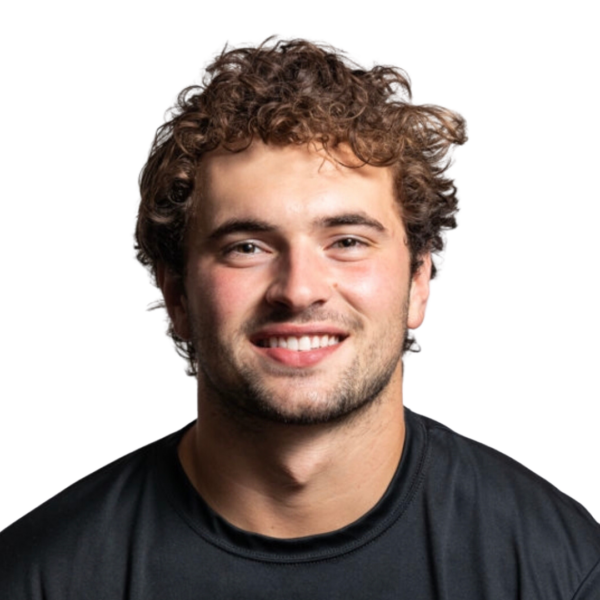 Nate Moore
A Georgia native, proud UGA alum and former media guy for Augusta National, the only thing Nate Moore loves more than the Peach State is a Top-20 parlay. Nate is a golf-obsessed sportswriter/journalist who brings his experience in the golf industry to the Tour Junkies brand.
Disclaimer: The views, opinions, and commentary in this post belong to its author and do not necessarily represent the Tour Junkies as a whole.