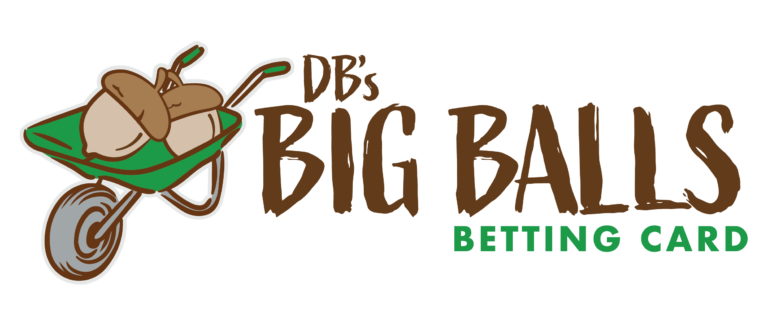 Outright Bets for The Sony Open 2023
The Betting Approach for The Sony Open 2023
After being a super smart, responsible gambler last week by slashing my units in half, I'm ready to go full ball draggin for The Sony Open 2023. This event tends to lend itself to mid range winners, and I'm banking on that this year IF Tom Kim doesn't win. As I mentioned on the podcast, full disclosure...I'm betting every name on this card, but also betting Tom Kim parlayed with an NFL moneyline or two.
The Vegas sportsbooks have the O/U winning total at -21.5, and I see no reason the OVER doesn't hit given the lack of wind forecasted as of now. Historically, seeing winning totals better than that -20 number in a full field event means we have a better chance of a non favorite winning with the variance. Did that sentence make any sense? I'm not sure...but I'm not editing it so there.
9 of the last 11 winners at The Sony Open played the week before at Kapalua. This could be for a number of reasons: players at Kapalua are usually among the best in this field, knocking rust off, getting vacation/family shit out of the way, the travel is out of the way, etc. The courses have very little in common, but for the most part, I'm leaning into the trend as I've got more units going to players coming over from Kapalua.
More Intel on Waialae Country Club
We're all quite familiar with Waialae as it's been a staple on the PGA TOUR since milk was delivered to your doorstep, but there is more intel to be had if you're so inclined.
We've got our 10+ year PGA TOUR caddie contributing every week in the Nut Hut , in John Rathouz. John will be in the Nut Hut weekly sharing insights on the courses, how they're playing and what he's hearing from ground zero that week.
If you're in the Nut Hut and you've not scrolled the #Caddie-Info channel this week...you're missing a TON of information. The chat tonight will cover everything from strategy in GPPs, cash games, betting, weather and tee time wave advantages, and of course picks & fades. If you'd like more detail on the weather and our thoughts, then check the Nut Hut and sign up for the Chalk Bomb email going out here in a few hours.
This is NOT Your Mama's Betting Article
I bet on golf for fun. You should too. Life is too short to bet favorites! Therefore, I don't get the betting erection I crave betting guys at 18/1 or 9/1. I realize that may be the sharper way to do things, but F that. I've felt the rush of having a big triple-digit winning golf bet hit...and Daddy likes!

Throughout the season, I'm going to show you my pre-tournament bets, including what I'm risking, odds, and some brief logic behind the pick. I'm actually betting on these guys. I'm taking $50 a week at $10 per unit to show you how I allot my dollars. Follow along, bet with me if you like, or completely fade everyone on this betting card. Up to you. I finished the 2019-2020 PGA Tour season up 10 units over 30 weeks, the 2020-2021 season up 41 units and the 2021-2022 season up 26 units strictly betting the long shot outrights (nothing shorter than 25/1).
Long Shot Outright Bets for The Sentry Tournament of Champions 2023
I'm up 20.5 units on the 2022-2023 PGA TOUR season after responsibly handling my unit [allocation] last week, and I'm not sure if you can tell...but, I'm proud of myself.
KH, Spaun, Poston, and Svensson are making the trip from Kapalua with everyone but Svensson having a solid week at The Sentry. Spaun booked a T5 and KH and JT showed plenty of game at times to make the card for this week. Spaun was a name I didn't see myself betting earlier in the week, but I've come around. He's getting some steam in the H2H markets and that made me dig deeper.
Davis, Grillo, and the 2 nuclear bombs in Knox and Higgs are making their first starts since the Fall. Cam Davis is easily the class of the bunch and has many touts talking about a breakout season for the Aussie. He did play late in 2022 in an event in Australia, so he shouldn't be too rusty.
Grillo is in there as somewhat of a heart play. I like Grillo. I can't believe how hot his wife is. Mad respect to the guy for pulling her based on what he's working with. But...I always love a ball striker, and I'm intrigued by the new found putter prowess displayed late in 2022.
Higgs...I heard him on No Laying Up's podcast over the Christmas break, and he talked about his struggles and how he's overcome them. It resonated with me. He's a talented player with a solid pedigree. He's got 2 runner ups on the PGA TOUR and he should've won the Bermuda when I had him at 100/1. The 350/1 is probably not responsible, but it's a tenth of a unit. Screw it. Can you imagine the glory that would come my way if that shit hits...?