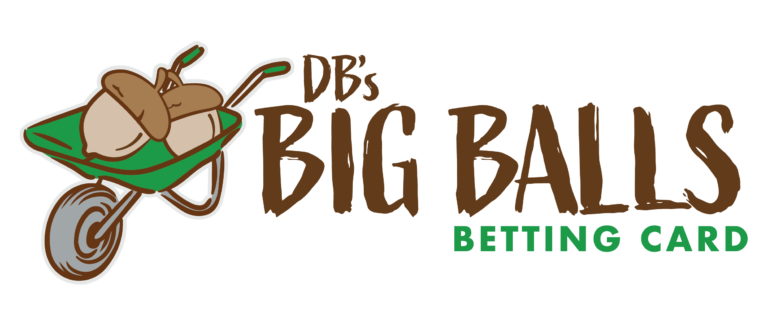 Betting Outrights for The Sentry Tournament of Champions 2022
The Betting Approach for The Sentry Tournament of Champions 2022
If you're looking to bet an outright winner this week as the PGA TOUR kicks off 2022 at the Sentry Tournament of Champions from Kapalua, then you've arrived at your destination. It's an exciting week as 38 winners from 2021 tee it up in this no cut event set to the beautiful Maui backdrop.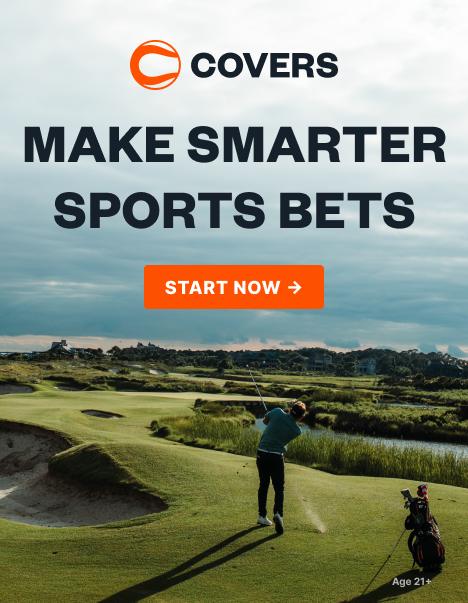 The sportsbooks have the O/U winning score line set at -25.5. This place will be eaten out like a pumpkin in the Barnett household by these studmuffins as long as the wind forecast stays as benign as it's looking now. Wind is really the only defense of Kapalua's Plantation course. Projections now are showing the highest gust for 4 days at around 12mph. That's nothing for Maui! Spieth got to thirty-leven under here the year he won, so plan on a bunch birdies and eagles.
It's impossible to know who's "in form" after a long layoff in golf, so all we have to go off is course experience, course fit, and other immeasurable factors like who's "Giveadamnometer™" is in a good spot. So, we're going rather value driven with the longer shots on the card this week.
More Intel on Kapalua Plantation Course
If you're looking for a more in depth look at how the Kapalua Plantation Course will play, then check out the our Weekly Preview write up by Nut Hut Butler, Anthony Charter (aka AC). We've also got a new secret weapon every week in the Nut Hut as we've added John Rathouz (aka CaddieHouse), 10+ year PGA TOUR Caddie. John will be in the Nut Hut every week sharing insights on the courses, how they're playing and what he's hearing from ground zero that week.
If you're in the Nut Hut and you've not scrolled the #Caddie-Info channel this week...you're missing out on a TON of information. The chat tonight will cover everything from strategy in GPPs, cash games, betting, weather and tee time wave advantages, and of course picks & fades. If you'd like more detail on the weather and our thoughts, then check the Nut Hut and sign up for the Chalk Bomb email going out here in a few hours.
This is NOT Your Mama's Betting Article
I bet on golf for fun. You should too. Life is too short to bet favorites! Therefore, I don't get the betting erection I crave betting guys at 18/1 or 9/1. I realize that may be the sharper way to do things, but F that. I've felt the rush of have a big triple digit winning golf bet hit...and Daddy likes!

Throughout the season, I'm going to show you my pre tournament bets, including what I'm risking, odds, and some brief logic behind the pick. I'm actually betting these guys. I'm taking $50 a week at $10 per unit to show you how I allot my dollars. Follow along, bet with me if you like, or completely fade everyone on this betting card. Up to you. I finished the 2019-2020 PGA Tour season up 10 units over 30 weeks & the 2020-2021 season up 41 units strictly betting the long shot outrights and first round leaders (nothing shorter than 25/1).
Long Shot Outright Bets for The Sentry Tournament of Champions 2022
We're down early so far this 2021-2022 PGA TOUR season as I didn't hit a single winner in the Fall events, except for the Hero World Challenge when I splooged all over Hovland in every piece of content we did that week. But, you know what piece of content I didn't do that week...? Yep, I didn't do a betting card article. Oh and also it was Pat's turn to be on a heater as he hit 4 winners in the Fall already. En. Fuego.
I'm down 35 units now, and ready to start 2022 off with a winner at the Sentry. I was down big at one point last year, and then BANG, Cam Davis hit at 150/1. Betting outrights in golf is a game we play where we get our dicks kicked in about 80% of the weeks. However, here in Big Balls Betting Card land, when we hit...we hit BIG!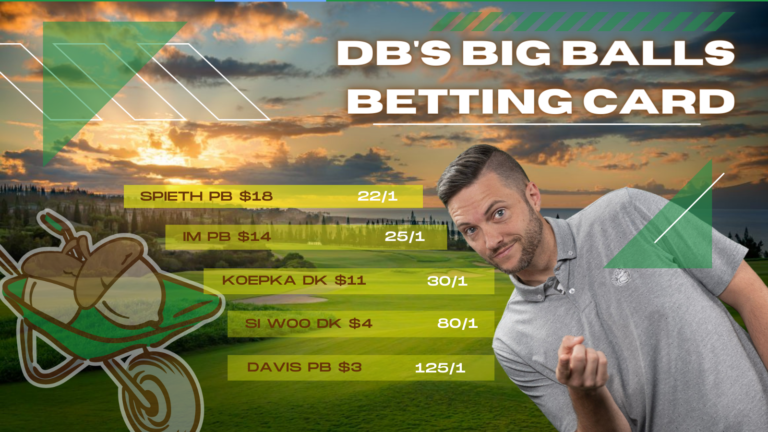 Only 38 players competing now with Cam Champ's COVID WD, so it's a light card with some exposure at the top to some of my favorite values on the betting board. I think Spieth is my favorite value on the board given his course fit and history with this place. I'm rolling with Sungjae at the same number just because I think he's one of the few players in the field with very little distractions in Maui outside of kickin ass. Happy betting! Here's to all of us heading to the ticket window on Monday and telling the sportsbook to kiss the ring!