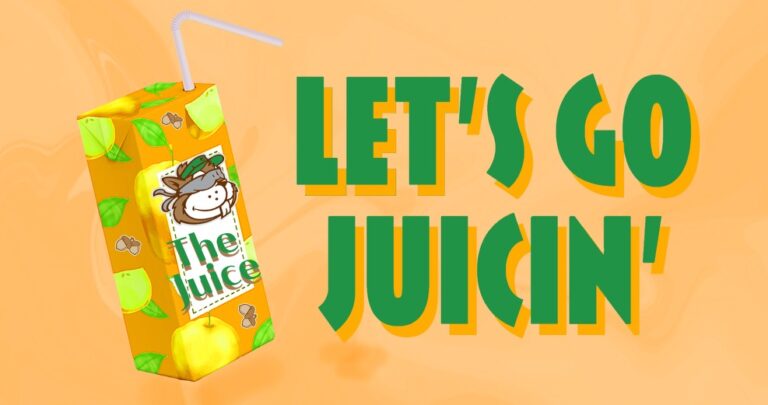 The 2023 Charles Schwab Challenge Betting Favorite Cross Sport Parlay
What's up, Golf Addicts?
What a week it was at Oak Hill for the TJ nation! If you read last week's Juice, we nailed Alpha Dog Brooks Koepka at 39-1! DB crushed the head-to-head market in The Nut Hut and the whole gang was on most of the guys in the final groups come Sunday. Jump on the train while it's hot cause WE AIN'T STOPPIN!
This week the PGA TOUR heads back to Texas for the 2023 Charles Schwab Challenge. The golfers will take on Colonial Country Club, which has seen great champions over the years. Sam Burns comes back to defend his title, but he will need to battle it out with some former champs and some of the world's best.

The Top of the Charles Schwab Challenge Betting Board
WHO'S TEEING IT UP IN TEXAS?
For months now, we've been feast or famine regarding the strength of field in each tournament. This week we get what seems like our first non-elevated event that has a solid field.  New (and former) world number 1, Scottie Scheffler headlines the field in his home state again. Coming off a final-day charge at the PGA that saw him finish second, his odds are +400 this week. We've been here before. That price is too short, even for the Juicers. If he wins, he wins.
Tony Finau, Texas homer Jordan Spieth, and Viktor Hovland are also at the top of the betting board this week. Spieth might or might not be injured so I'm not touching that yet. I'm also staying away from Vik as he might have some scarred tissue from Sunday's hole 16 meltdown. Tony has great course history and has been in decent form, so a Juice opportunity is enticing there. We have some name brands this week to choose from and I'm feeling good about a few golfers heading into the week.
OUR OUTRIGHT FAVORITE FOR THE CHARLES SCHWAB CHALLENGE
Redemption in the Lone Star State
This week down in Texas, I'm targeting a golfer who surprisingly hasn't won in almost two years on tour. This two-time major winner has had solid finishes this year but just hasn't closed the door yet. Collin Morikawa comes into this week leading the field in Strokes Gained Approach and Ball-striking over his last 36 rounds. He's not long off the tee but still does damage. He ranks 5th in SG and also leads the field in Good Drives and Opportunities Gained, which measure scoring opportunities within 15 feet, even if the player doesn't hit the fairway.
Morikawa has only played a few times at Colonial so course history doesn't tell us much. In his 2020 appearance, he missed a three-foot putt to lose the tournament in a playoff to Daniel Berger. The course is a great fit for the stellar iron players. It benefits golfers who hit fairways and pepper pins with their approach game. In addition, Collin shouldn't be penalized much for poor short-game or average putting. This week the weather is calling for mild winds and clear skies. This should clear the path for Morikawa to be in contention if he handles business off the tee. Fire up Collin as our favorite to win this week in Texas. Now Let's Go Juicin and boost those odds up!
Best Odds for Collin Morikawa to Win: +1600 on FanDuel
Cross Sport Pick to Parlay
The 2023 NHL Eastern Conference Finals see the Florida Panthers up 3-0 over the Carolina Hurricanes. If you've watched this series, every game has been tight defensively and the margin of victory has been one goal in each. I've weighed going with the Carolina money line just because it's tough to beat a team four straight, but looking at the series I've decided to lean on hot goaltending and the game trends.
So far in each game, the under has hit. Florida goalie, Sergei Bobrovsky has been standing on his head and if the Panthers finish off the series, he will be the reason why. In addition, Florida has struggled to score. Head to head, dating back to the regular season, the under has hit in six of seven games. Currently, the goal line is at 5.5 so I'm going to fire up the under with both teams playing well defensively in what should be a stingy game four.
The Pick: Under 5.5 goals in Game 4 of the NHL Eastern Conference Finals on 5/24
The Juice of the Week: +2960 on DraftKings
Colonial Country Club always puts a great tournament together so expect to see a pristine course with some challenges for these players. After last week, I'm excited to see some more scoring and with the weather predictions, it's expected we could see the final score be around 15 under par. When he's at his best, Morikawa is fantastic to watch, and if his putter is even or better, he will be there in contention on Sunday. This week's Juice is Collin Morikawa to win outright at Colonial and Under 5.5 goals for Game 4 of the NHL Eastern Conference Finals. Get this on the betting cards by 8 pm EST on Wednesday night.
In addition to the weekly Juice, be sure to stay up on all things Tour Junkies related. Check out the Tour Junkies Blog for weekly picks, our boy AK's Power Fades of the Week, golf insights, and gained leverage in the betting and DFS space.

Vincent Margiotta
Vince "Money Marg" Margiotta is a born and raised New Yorker from downtown Manhattan. Vince credits his love of golf and sports betting to his grandfather, whom he partnered with way back during his childhood to learn the game of golf and provide info and stats to support his grandfather's betting picks.
Disclaimer: The views, opinions, and commentary in this post belong to its author and do not necessarily represent the Tour Junkies as a whole.