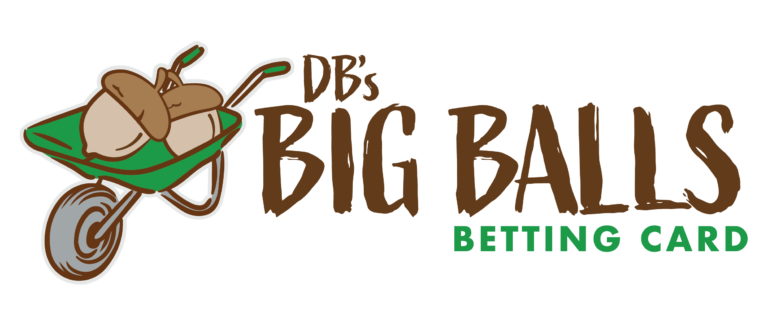 Outright Bets for The Charles Schwab Challenge 2023
The Betting Approach for The Charles Schwab Challenge 2023
The weather looks to be a non factor at Colonial Country Club this week as the PGA TOUR heads to Texas for the Charles Schwab Challenge. With wind as the only solid defense at this course, we'd anticipate scoring to look like it did when Kokrak, Berger, and Rose won. I see the winning score getting to around -14 or better. There's a decent chance we get another mid range at Colonial given the easier scoring conditions.
We haven't had a triple digit outright winner at Colonial in 10 years since Boo Weekley took it down, but that won't stop me from having a couple. Obviously, Scheffler and a decent contingent of top end talent stands in my way of hitting another outright, but I've gotta come out of the outright drought at some point.
I'm one week away from drawing on my face to summon the good vibes Pat called down just before hitting 50/1 Chris Kirk at the Honda. I like that we're at a place with familiarity in Colonial. We know the questions it asks, and now we've just got give ourself some outs to get across the line. Betting golf is a brutal beast when you're in a dry spell, but patience and sticking with the process eventually gets us there. As we've seen over the years with this article, that 1 hit brings you back big time. Let's get a big one!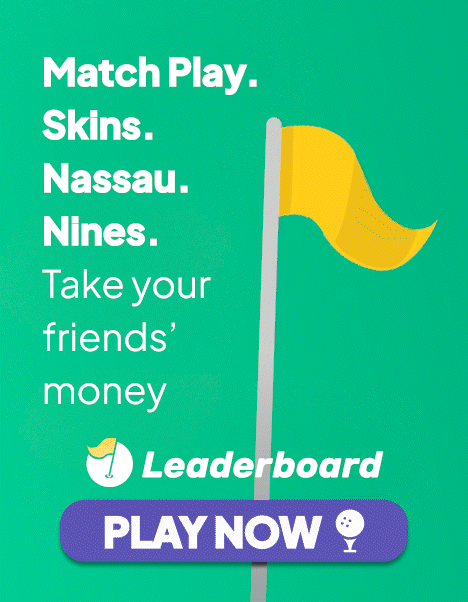 More Intel on Colonial Country Club
We've come to know what to expect at Colonial over the years, but if you'd like more intel, check out my video breakdown on the course. It's everything you need to know, and nothing you don't about Colonial.
Plus, we've got our 10+ year PGA TOUR caddie contributing every week in the Nut Hut , in John Rathouz. John will be in the Nut Hut weekly sharing insights on the courses, how they're playing and what he's hearing from ground zero that week.
If you're in the Nut Hut and you've not scrolled the #Caddie-Info channel this week...you're missing a TON of information. The chat tonight will cover everything from strategy in GPPs, cash games, betting, weather and tee time wave advantages, and of course picks & fades. If you'd like more detail on the weather and our thoughts, then check the Nut Hut and sign up for the Chalk Bomb email going out here in a few hours.
This is NOT Your Mama's Betting Article
I bet on golf for fun. You should too. Life is too short to bet favorites! Therefore, I don't get the betting erection I crave betting guys at 18/1 or 9/1. I realize that may be the sharper way to do things, but F that. I've felt the rush of having a big triple-digit winning golf bet hit...and Daddy likes!

Throughout the season, I'm going to show you my pre-tournament bets, including what I'm risking, odds, and some brief logic behind the pick. I'm actually betting on these guys. I'm taking $50 a week at $10 per unit to show you how I allot my dollars. Follow along, bet with me if you like, or completely fade everyone on this betting card. Up to you. I finished the 2019-2020 PGA Tour season up 10 units over 30 weeks, the 2020-2021 season up 41 units and the 2021-2022 season up 26 units strictly betting the long shot outrights (nothing shorter than 25/1).
Long Shot Outright Bets for The Charles Schwab Challenge 2023
I'm now down 5 units on the 2022-2023 PGA TOUR season and I'm not counting the +850 Si Woo hit I so brilliantly called on Saturday night of the Amex (I'm going to keep reminding Pat of that one).

Hovland couldn't get it done for us at 35/1 last week. It sucked. However, I'm diggin that 30/1 range again this week. I've learned my lesson from Day & Clark this year. I'm pot committed to Rickie and Tommy Lad. I'm not jumping off now. These guys are playing too well, and there's no reason to stop firing.
Rose and Kirk are two past champions at Colonial with wins this season and the form clicking. Why would we ignore them? We wouldn't. We won't.
I talked about Jaeger extensively on the betting podcast. I actually do trust him to close the door on one if he gets in contention. I trust the 6x KFT winner probably more so than I do Denny Mac, but I just thought I'd join the Denny train for this week and see what the ride's like.
The 3 gents at triple digits are all ball striking ballers. Cole's proven himself like very few coming out of nowhere ever have. I'm buying the tee to green game, and he's proven he ain't scared. Buckley and Palmer were given ample time on the betting podcast. Both are flushers. Palmer's the mayor of Colonial CC and could've won the Byron just a couple of weeks ago.
Alright, off to help write the Chalk Bomb! Have a great week and #BendOverYourBookie!