The Rundown: 2023 RBC Canadian Open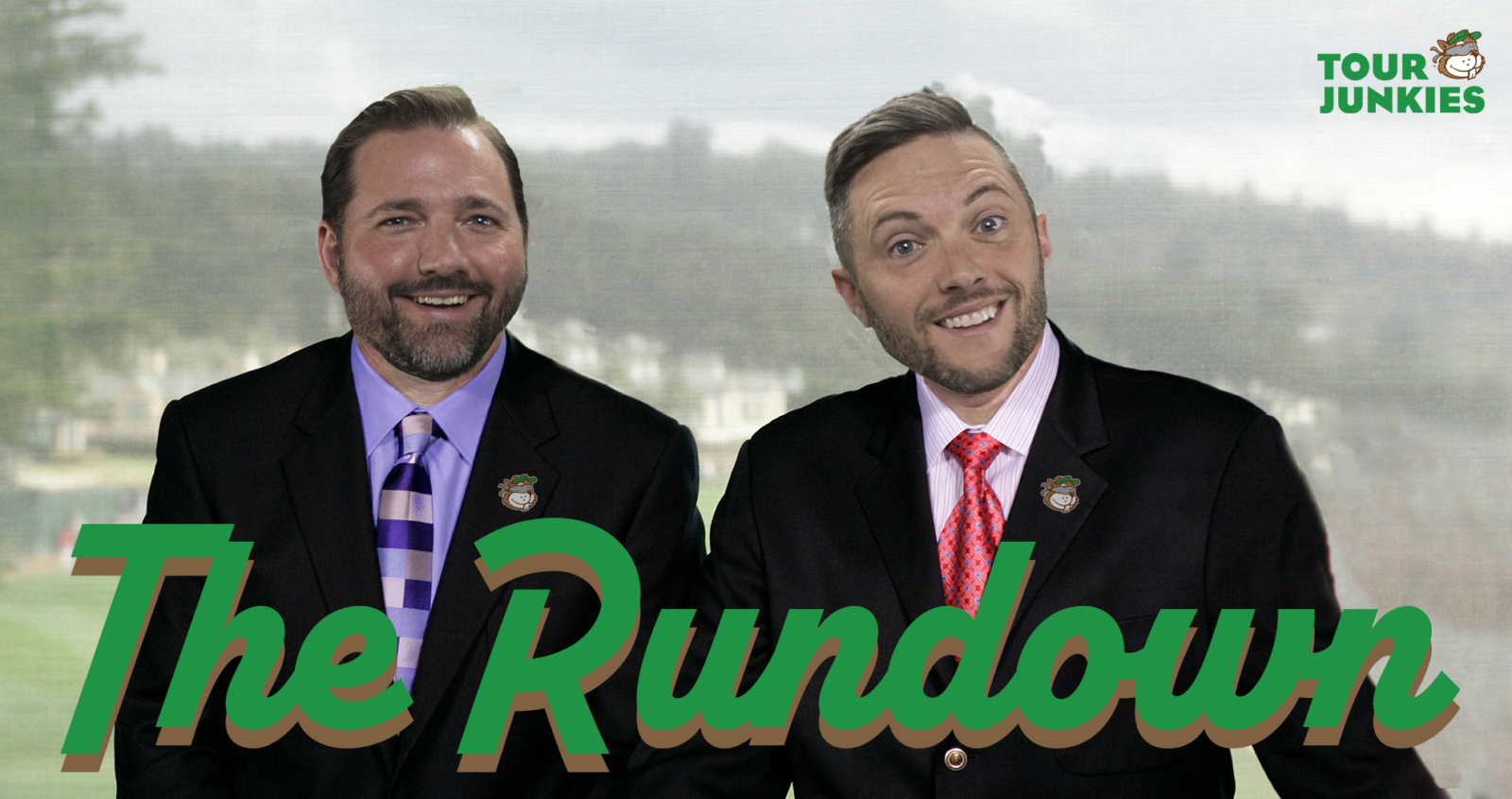 The 'Longest Day in Golf' is upon us with nearly 900 professionals and amateurs battling for the final 64 spots in the field for next week's U.S. Open at Los Angeles Country Club. But before our nation's championship takes center stage, the PGA TOUR heads north of the border for another national championship, the RBC Canadian Open. Sandwiched between the designated Memorial and the year's third major, this is a rough date on the calendar for what is the third-longest-running event on the PGA TOUR. But despite the schedule conflicts and some missing stars, enough of the big names are in Toronto for what should be a nice appetizer before the main course in LA.
Oakdale Golf and Country Club is making its debut as a host of the Canadian Open this year - a surprise given the 117-year history of the event. Located in the suburbs of Toronto, the venue is the 37th host of what many consider to be the third-biggest national championship.

Founded in 1926, Oakdale features three distinct nines, the original two by famed Canadian architect Stanley Thompson, plus a later addition by Robbie Robinson. All three were altered in a 2018 renovation by Ian Andrew. This week's 7,264-yard par-72 layout will feature a blend of the Thompson nines on the front, with the entire Robinson design serving as the back. The scorecard gets a little funky with only three par-5s and par-3s each, the first of which doesn't appear until the seventh hole for players starting on the first.
Oakdale's fairways and greens are bentgrass with a little poa annua thrown in on the putting surfaces, and the Kentucky bluegrass rough will be let out somewhere near five inches, making fairway finders an important component this week. As for hazards, the only water on the course is the ominously-named Black Creek, which comes into play on four holes.
We're going in a bit blind given Oakdale's lack of history as a venue, but early reports suggest a similar setup to last year's host of the Canadian Open, St. George's Golf and Country Club. Both are Thompson designs (and Andrew renovations) and feature treelined, parkland-style layouts that are common in maple country. We saw Rory McIlroy defend his title in a bit of a birdie fest last year, and despite the thick rough expected at Oakdale, we could be in for more of the same.
"I believe the players will just try to hang on for the front nine where the greens are smaller and the fairways are tighter and then go low on the back which is shorter with bigger greens," said Andrew.
Last year's final leaderboard saw a healthy mix of big-name bombers and shorter PGA TOUR journeymen, but it's tough to say if Oakdale will provide a similar result. For a more in-depth look at the championship layout the players will face in Toronto, check out these hole-by-hole videos narrated by Andrew himself.
Tale of Two Nines
"I believe the players will just try to hang on for the front nine where the greens are smaller and the fairways are tighter and then go low on the back which is shorter with bigger greens. "
— Golf Course Architect Ian Andrew
With this being Oakdale's first time in the spotlight, there's not much comparable history to learn from. But for the sake of this exercise, here are some numbers to note based on previous Canadian Opens on similar setups, and some predictions on what types of shots Oakdale will require.
The 2022 Canadian Open produced a top-heavy leaderboard with long hitters like McIlroy (1), Tony Finau (T2) and Justin Thomas (T2) among the leaders. But shorter, more accurate players like Justin Rose (T4) , Chris Kirk (T7) and Brendan Todd (T13) also found success at St. George's. Driving accuracy should be key once again with penal rough throughout Oakdale, while distance may not be as much of an advantage considering how short some of these holes are. There are five par-4s under 400 yards, and the more scoreable back nine features several driver-wedge holes.
There are some tricky pin locations available for the organizers this week that could put a premium on approach accuracy. Elevation changes are a hallmark of Oakdale, and players must be dialed in to hit many of the elevated greens. Looking at last year, six of the top-10 finishers were in the top 10 in SG: APP for the week. Expect Oakdale to require something similar.
Like St. George's, Oakdale's greens are predominantly bentgrass, but these also feature some poa mixed in. The putting difficulty will vary throughout the round, with the front nine featuring heavily sloping putting surfaces compared to the much flatter greens on the back. Notable putting leaders from last year include McIlroy, Finau, Rose and Wyndham Clark, all of whom ranked inside the top 10 in SG: Putting that week.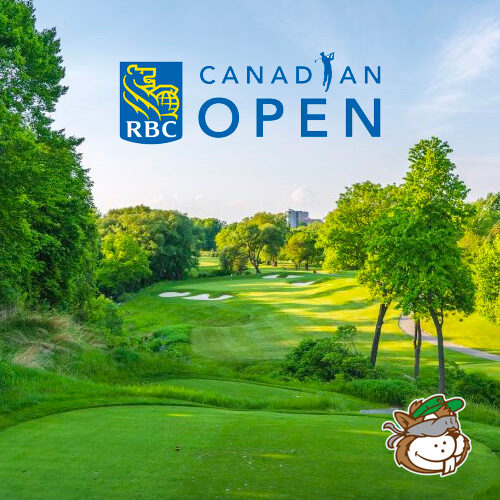 We're coming off a good week at the Memorial thanks to T10s from Si Woo Kim and Rickie Fowler, and I'm leaning toward a similar approach in Canada as I expect ball striking and accuracy to be a big differentiator. It looks like the winning score could be north of 20-under, so I'm also looking at players who can keep up if this thing becomes an all-out birdie fest. As always, be sure to check out the Tour Junkies Blog for more picks and insight from the rest of the gang, including the latest 'Around the Clubhouse' column, where we debate the best facial hair on TOUR. With that said, here are some names and numbers I like at Oakdale.
Justin Rose (+1800, T10: +200, T20: +105)
Guys like Jason Day and Rickie Fowler may be getting more hype, but Justin Rose is enjoying a resurgence that arguably tops both of them. The Englishman ended a four-year winless drought on the PGA TOUR with a W at Pebble Beach earlier this year, and since the start of the current season, he has more top-10s than missed cuts. He's coming off a stretch of four-straight T25s dating back to the Masters, and he should be fresh after skipping the Memorial last week. Rose has also shown an affinity for Canadian golf albeit in a limited sample size. He has three top-15 finishes in four appearances in the Canadian Open, including a T4 last year at St. George's.

Corey Conners  (+1600, T10: +190, T20: -110)
As everyone likely knows by now, it's been a really long time since a Canadian won their national open, (69 years to be exact). And yet, every year, the few Canadians on TOUR become popular bets to finally end the drought. But 2023 is perhaps the best year for Canadian golf since Mike Weir took home the Green Jacket in 2003. The Great White North has three winners so far in the 2022-23 season, with Corey Conners the most recent to do so at the Valero in early April. Since then, he's posted a T8 at Quail Hollow and a T12 at the PGA Championship. His accuracy-over-power style of play should fit the setup at Oakdale nicely, just like it did at St. George's last year when he finished sixth.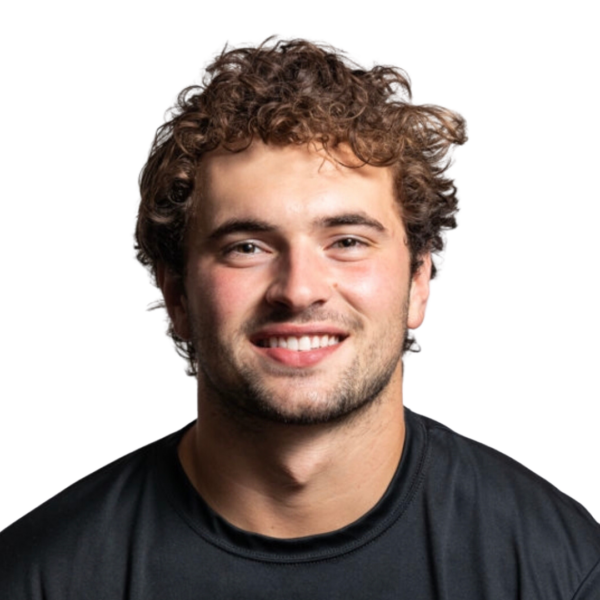 Nate Moore
A Georgia native, proud UGA alum and former media guy for Augusta National, the only thing Nate Moore loves more than the Peach State is a Top-20 parlay. Nate is a golf-obsessed sportswriter/journalist who brings his experience in the golf industry to the Tour Junkies brand.
Disclaimer: The views, opinions, and commentary in this post belong to its author and do not necessarily represent the Tour Junkies as a whole.