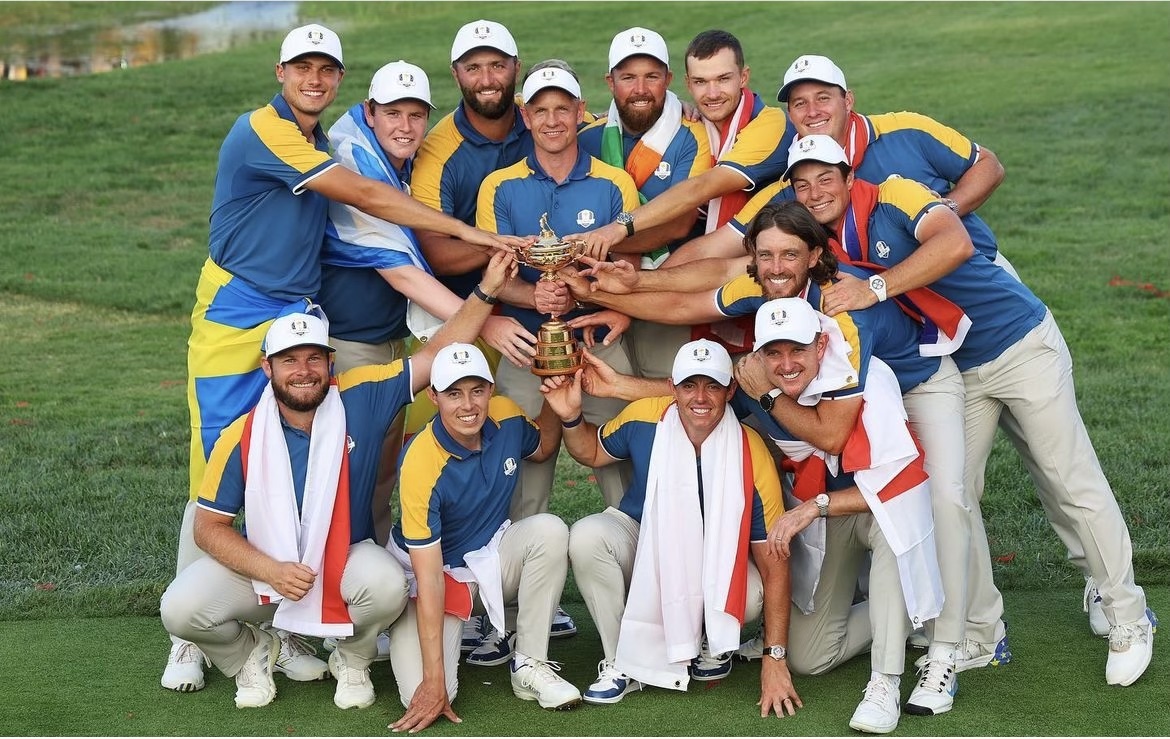 With the 2023 Ryder Cup Behind Us, here are the moments worth remembering!
In Rome, Team Europe Slams the door on the US Early in the contest!
After throwing down his between-the-legs-dunk in the 2000 NBA Slam Dunk Contest, Vince Carter motioned "It's Over!" Keep in mind that this all-star weekend took place in Oakland, California 23 years ago, but was Carter also looking into the future at the 2023 US Ryder Cup Team when he sent this message? Maybe. At least I can say, with certainty, Captain Zach Johnson got the memo and got it quickly. By the end of the first session on Friday, Team Europe's message read clear as crystal: Team USA capturing the cup on foreign soil won't be happening anytime soon!
Freaky Friday at the 2023 Ryder Cup!
I mention this NBA moment because Kyle Porter, of CBS, intermittently tweets this NBA GIF during golf tournaments as players pull away from the pack. Prematurely posted, sometimes; perfectly calculated, others. Come Friday evening of the 2023 Ryder Cup, Porter's tweet effectively hammered home the sentiment: It's Over! For the first time in Ryder Cup history, Team Europe completely swept the opening morning foursome (alt-shot) session. Not one match in the morning made it to the eighteenth hole. In the afternoon, four-ball matches, Team USA started well, yet coughed up 1.5 points on the final two holes of the day. On these two holes, both Jon Rahm and Viktor Hovland drained winning putts from over thirty feet away. Ouch. Ultimately, Team Europe took a commanding lead of 6.5 to 1.5 with the United States not winning a single match all day long, which has never happened before. Strategically speaking, Luke Donald did his homework. It was his decision to begin the Ryder Cup with foursomes and immediately push Team USA outside their comfort zone. Over the last three Ryder Cups on European soil, Europe has captured twenty points in foursome matches while Team USA has scraped together four points. With Donald's decision, the American's chances flopped like Phil Mickelson greenside.
The Ryder Cup Tweet Heard Around the World!
Amid the European dominance taking place on Saturday, Jamie Weir, of Sky Sports News, injected the tweet heard around the world. He noted, "Understand from several sources that the US team room is fractured…predominantly by Patrick Cantlay…he's demonstrating his frustration at not being paid by refusing to wear a team cap." Honestly, leave it up to professional golf to get all hot and bothered over a hat. Understandably so, this tweet spread across Marco Simone quicker than a T-Swift sighting at a Chiefs game. As a result, hats took to the sky. Patrick Cantlay and Team USA mocked the European fans with invisible tips of the caps. Of course, the European spectators shot the hat-raising middle finger right back at them. Everything boiled over on the eighteenth green with Joe LeCava, Cantlay's butler. He stirred up the entire crowd by waving his hat, feet away from Rory, while Rory attempted to split the match with a birdie putt of his own. LeCava carried on and on, incessantly shouting at Rory and Rory's caddie, Harry Diamond. Even though I did not see Cantlay, his looper, nor his hat providing such spice to the tournament, thankfully we got it. Unfortunately, for Team USA, the blowout lead had already stretched too far.
Team Europe's Nucleus of Jon Rahm, Viktor Hovland, and Rory McIlroy!
Entering into Sunday, Team Europe comfortably led the Americans 10.5 to 5.5. With the finish line in sight, Luke Donald went for the kill early in the day. Needless to say, the horses weren't kept in the back. On the contrary, Jon Rahm, Viktor Hovland, and Rory McIlroy competed in three of the first four singles matches. Hovland destroyed Collin Morikawa 4 and 3,  Rahm robbed the hope out of Scottie Scheffler's heart in a last-minute tie on the final hole, and Rory put Sam Burns away 3 and 1. Once Rory clinched his point on Sunday, this Roman triumvirate accounted for 10.5 points this weekend. That any good? Acting as the glue for Team Europe emotionally and competitively, Rahm, Hovland, and McIlroy revealed their class in the highest of pressure situations. If you recall, Rory fought back tears after Whistling Straits two years ago, but in Rome, he bounced back with a record of 4-1. His winning record wasn't the only message he sent loud and proud. On Sunday evening, the Northern Irishmen staked his claim that a European victory will take place at Bethpage in two years' time! 
Team Europe Blends Their Present Team With Their Tremendous History En Route to Finding Success!
In the moments following the European victory, Jon Rahm captured the spirit of their win, saying, "It's the ability to walk through those doors and forget about who you are outside of this week." When I rewatched his thoughts, I reflected on all I've heard about Seve Ballesteros as a Ryder Cup stalwart, unafraid to fight and be the complete gamesman. For Seve, and all of Team Europe, it's about playing a small role in a collective narrative that's been going on for decades. Don't believe me? Team Europe created a locker for Seve in the team room this week, uniform hanging proudly. It's a funny thing about heroic figures, especially the legendary ones: You want to earn their approval from the grave, and I'm positive Team Europe accomplished that with their performance in Rome. Cheers!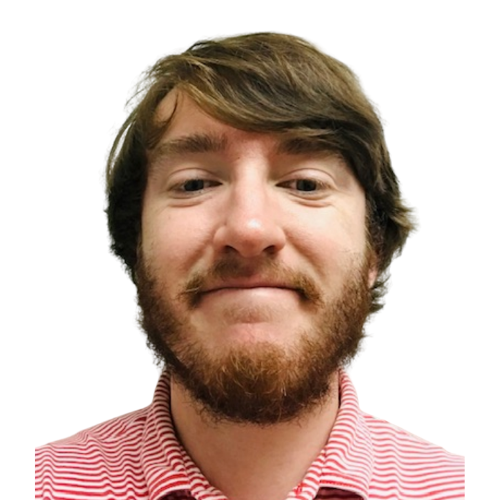 As a freelance writer, Taylor McCutcheon will focus on golf adjacent, cultural content in the world of golf. Welcome Taylor to the team and help spread the word by sharing his content.
***Taylor's opinions and commentary are his own and do not necessarily represent the Tour Junkies as a whole.