Ownership Review | Mexico Open 2022
Ah, the old saying "hindsight is 20/20" has now been turned into an official series. The Ownership Review pieces will come out every Monday by yours truly, and will simply be a recap of the overowned vs. underowned of the week's event. I'll also touch a little on the difference in ownership between the lower stakes contests vs. the higher stakes (DFS sharps) contests. Hopefully in turn, over time, we'll get a better feel on what defines good chalk, and what chalk the DFS pros are running away from.
Jon Rahm ($11,300) | ~46.3%
Yes, this week, the overwhelming chalk hit, as we saw the heavy favorite in this event, Jon Rahm, win, virtually wire-to-wire. He was head and shoulders better than everyone else that made the trek to Mexico and we knew that beforehand. The biggest question of the week was to Jon Rahm or not to Jon Rahm. If you caught my Pivot Point article on Wednesday, you'll know I was unsure of eating the chalk surrounding Rahm and decided to go another direction. I lost money this week, even though my pivots played very well, so there you have it.
The fact of the matter was the price on Rahm, favorite or not, was too low. The sharps were all over Rahm, rostering him at a 55% clip in the $3,180 contest. While the rest of us in the $5 Drive the Green contest rostered him at 40.4%, it still wasn't high enough.
Aaron Wise ($9,500) | ~21.2%
Aaron Wise had an interesting week. He flew out the gate with an opening round 65 (-6). Good chalk. Then, struggled on Friday with a four-over 75, which looked as if would send him home early, but the cut remained at -2, after it looked as though it would get to -3 for most the day. Bad chalk. He rode a 66-64 weekend to a T6 and wound up being good chalk.
For the 3rd highest owned player across the DFS slate, a MC could have been disastrous for everyone involved, but he played like we thought he would for 3/4 days and found his way into a lot of winning lineups.
Wyndham Clark ($7,600) | ~24.2%
While Clark wasn't *horrible* this week, OK, yes he was. He managed to play four rounds, even though three of which he shot over-par, but a T67 finish in a week where majority of the chalk hit isn't good enough. He was extremely popular among the elite coming in at 31.4% across the $200 SE and $3,180 contests. A far cry above his 17% number across the $5 Drive the Green and $20 Pitch & Putt.
Wyndham Clark was the "sharp" play going into the week, but I've noticed in the past (and will write about it now!) the chalk under $8k is a spot to really try to stay away from.
Scott Stallings ($7,700) | ~10.2%
Stallings was actually more popular among the sharps, and was the highest owned player in the $3,180 contest to miss the cut. He did his best to fight back, but ultimately going one-over on the final four holes on Friday, including failing to birdie the short, par-5 18th, cost him as he missed the cut on the number.
Ultimately, I believe with the vast majority going up to $11,300 to get Rahm meant a lot of people were living in the $7k range. You were going to have to take some shots. Stallings was bad chalk in the long run, but provided quite the sweat on Friday afternoon down the stretch. The $6k range was oogly with this field, so $7k housed 8 of the 20 highest owned players.
Us VS The High Rollers
Wise, Smalley, & Rodgers were the names that really paid off the high stakes players. They were rostered at more than double the ownership from the $5 contest.
Adam Svensson ($7,300) | ~11.3%
I'll be honest, I LOVED Svensson this week, and thought he was going to be quite a bit higher owned than he was. Shows how much I know. I took some unpopular stances up top, so thought eating the (15%, or so I expected) ownership on Svensson would be fine. He was playing well, sitting at 2-under thru 16* holes Thursday. Then went on to double the par-4 eighth, and never sniffed the cut line again. I had a quality 5/6 SE that Svensson killed. Yes, I'm still irritated.
Chalk hit this week in Mexico. I tend to play away from high-priced chalk so I didn't have a great week, financially. But, that's why I'm putting together this series. I'd like to get a sense of the type of players that are played more frequently by the sharps than by us normal folk.
Here is a little breakdown of the ownership differences between the $5 Drive the Green and the $3,180 19th Hole contests (data provided by Fantasy Labs):
[Player ($5 / $3,180)]
Jon Rahm (40.4% / 54.9%)
Wyndham Clark (16.4% / 31.4%)
Aaron Wise (16.2% / 30.7%)
Alex Smalley (9.7% / 22.2%)
Greyson Sigg (10.3% / 17.7%)
Patrick Rodgers (8.0% / 17.0%)
Sahith Theegala (13.6% / 9.2%)
Cameron Tringale (14.7% / 7.8%
Abraham Ancer (12.4% / 6.5%)
Robert Streb (6.1% / 2.0%)
Russell Knox (6.8% / 1.3%)
If nothing else this week, there's something to be learned about roster construction. The high stakes entries took a much larger stars and scrubs-style approach than the lower stakes entries. Some of the names in the pool might be ugly, but when the field is as top-heavy as the one we just had, jam two stars in and navigate your way around the $7k range.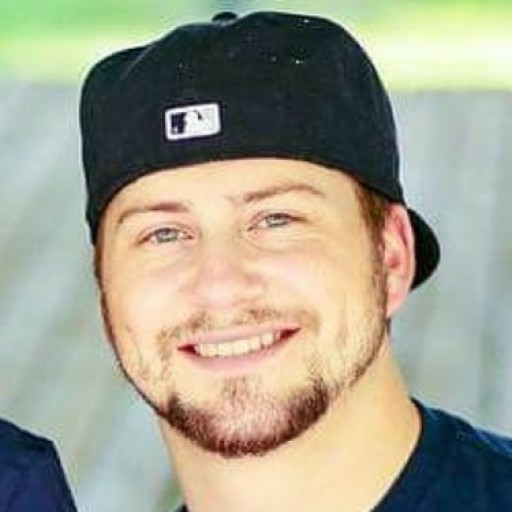 Joe Buttgereit
As the self-appointed "OG" Spieth fan (after getting smoked by Jordan at the 2008 U.S. Junior Am), Joe "Butter" spends way too much time thinking about the 12th hole at Augusta National. He's also a yuge Patty Tavatanakit stan.
Disclaimer: The views, opinions, and commentary in this post belong to its author and do not necessarily represent the Tour Junkies as a whole.