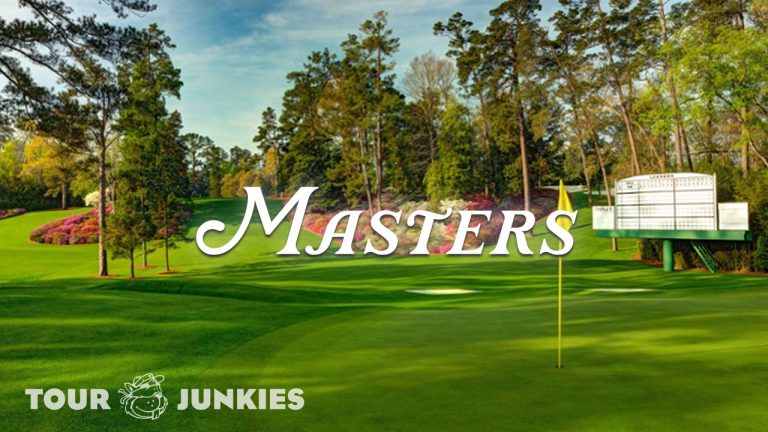 DraftKings Strategies & Trends for The Masters 2021
Form coming to The Masters 2021
Course history always gets beat to a pulp at Augusta, so let's break down form heading in and see if we can spot any patterns or edge. I went back & looked at the last 22 Masters champs from the beginning of the calendar year they won, to the Masters (so Jan-April). Below are the results:
1999 Olazabal- T35, T52, MC, Win Masters
2000 Singh- T19, T41, T2, T18, T36, T50, T29, T33, Win Masters
2001 Tiger- T8, T5, T13, 4, T13, Win, Win, Win Masters
2002 Tiger- T10, T12, T5, 2, Win, T14, Win Masters
2003 Weir- T9, Win, T3, Win, T14, T27, MC, Win Masters
2004 Phil- Win, T7, 3, T4, T24, T3, 10, Win Masters
2005 Tiger- T2, Win, T13, T17, Win, T23, T53, Win Masters
2006 Phil- T5, T8, T7, T38, T12, T14, Win, Win Masters
2007 ZJ- 45, W/D, 33, 33, 14, 42, 9, Win Masters
2008 Immelman- MC, MC, T17, MC, T65, T48, T40, MC, Win Masters
2009 Cabrera- MC, T13, T33, T32, MC, MC, Win Masters
2010 Phil- 19, T45, T8, T24, T14, T30, T35, Win Masters
2011 Charl- 4*, Win*, 8* (those 3 were SA tour), 14, 24, 47, 30, Win Masters
2012 Bubba- 18, 13, 5, 13, 2, 4, Win Masters
2013 Scott- T10, T33, T3, T30, Win Masters
2014 Bubba- T23, T2, Win, T9, T2, W/D, Win Masters
2015 Spieth- T7, MC, T7, T4, T17, Win, 2, 2, Win Masters
2016 Willet- 54, Win, 45, 3, 22, 22, Win Masters
2017 Sergio- 11, Win, 49, 14, 12, Win Masters
2018 Reed- MC, 23, 17, MC, MC, 37, 2, 7, Win Masters
2019 Tiger- 20, 15, 10, 30, Win Masters
2020 DJ-* (going back 12 weeks) Win, 2nd, Win, 6th, 2nd, Win Masters
*indicates non-PGA Tour event
So lots of really interesting takeaways here...it's really hard to say that you HAVE to be in good form to win the Masters because clearly, you don't. But it does look like you need to at least be in OK form, with Immelman, JMO, & Cabrera being exceptions as they were in poor to very poor form.  On the other extreme, you have guys that were red hot coming in & won (everyone 01-06', Bubba 12' & 14', Spieth 15', DJ 20'). So to break it down into buckets:
Guys that were red hot: 9 out of 22
Guys that were meh: 10 out of 22
Guys that were cold: 3 out of 22
Guys that won w/in 4 months of the Masters: 11 out of 22
Coming off a missed cut before the Masters: 4 out of 22
At least one top 10 in the previous 3 starts: 14 out of 22
Coming off a win: 2 out of 20 (Tiger & Phil of course)
Coming off a top 10 in their last start: 9 out of 22 (if you don't count Bubba's W/D in 14')
The one bucket that checks the most champs off is at least one top 10 in the previous 3 starts, so for your reading pleasure, here is that list (BTW it's about twice as many people as last year):
DJ, Rahm, Bryson, JT, McIIroy, Cantlay, Morikawa, Spieth, Reed, Koepka, Finau, Simpson, Westwood, Hovland, Im, Berger, Scheffler, Smith, Fitz, Fleetwood, Garcia, Casey, Oost, Zalatoris, Horschel, Homa, Molinari, Lowry, Perez, Kokrak, Conners, Harman, Bezuidenhout, Si Woo, CT Pan, Jones, ZJ
*Kuch, Woodland, Wallace could make this list if they top 10 the Valero
The other non-subjective bucket was they won w/in 4 months of the Masters that list is:
Na, Si Woo, Reed, Koepka, Berger, Homa, Morikawa, DeChambeau, JT, Jones, Horschel (& the winner of the Valero)
dfs game theory for the masters 2021
The sportsbooks are currently giving 40 players a 0.5% chance or greater to win this week. With the field set at 88 players, that's less than half of the total golfers that books are giving any symbionts to win. So you're really going to have to pick your spots & decide who you want to be really overweight on. If you're not taking really bold stands in this field size, you're doing it wrong. Let's take a quick look at how the chalk did the last 4 years and what the combined Milly Maker team ownership (ownership of all players added together) came in at for the Masters:
2020: The 1st time in the DFS era where you had to eat some chalk, BUT if you just landed on DJ & faded the rest of the top guys you were sitting pretty. 1. DJ (Won/34%) 2. Finau (38th/26%) 3. Schauffele (17th/22%) 4. Rahm (7th/21.4%) 5. DeChambeau (34th/20%) 6. Kokrak (MC/17%)
2019: You could have easily gotten away with completely fading the top 6 owned players. 1. Kuch (T-12/33%), 2. Rory (T-21/21%), 3. CH3 (T-32/21%), 4. Fowler (T-9/21%), 5. Hideki (T-32/20%) 6. Fleetwood (T-36/19%). You would have needed the 7th highest owned (Finau), but even the 8th highest owned (Sergio) missed the cut. Tiger was 14-15% last year
Milly: The winner had 74% total lineup ownership & left $100 on the table
2018: You once again could have completely faded the top 3 owned guys. 1. Rose (T-12/31% ) 2.Kuch (T-28/29%) 3. Tiger (T-32/25%). Patrick Reed was 9% owned on average
Milly: The winner had 85% total lineup ownership & used the full salary
2017: AGAIN, you could have completely faded the top 5 owned guys & been in great shape. 1. Rory (43%!!!/12th in DKpts) 2. Rahm (31%/T-27) 3. Fowler (T-11 /31%) 4. Spieth (30%/T-11) 5. Hatton (28%/MC). Sergio was 18-19% owned on average
Milly: The winner had 112% total lineup ownership & left $300 on the table
So what did we learn? 1. Don't be afraid to fade the chalk, especially at Augusta. 2. With the 'real' field size being so small, just getting 6/6 through won't guarantee you cash in GPP's 3. The cut rule is top 50 & ties..with a 'real' field of about 75 guys, this will lead to super-high 6/6 4. About half of all Milly teams will use 100% of their salary cap....don't do it! 5. Try to keep your total team ownership below 85-100%...the higher you go, the more money you need to leave on the table
If you are not yet a member, join the Tour Junkies crew and some brilliant minds in Goalby's Nut Hut. The Nut Hut is a discord chat with tons of insight, caddie news, banter, trash talk and most of all a collection of golf addicts that have won more than $3 million since the restart. Click the banner below to sign up!