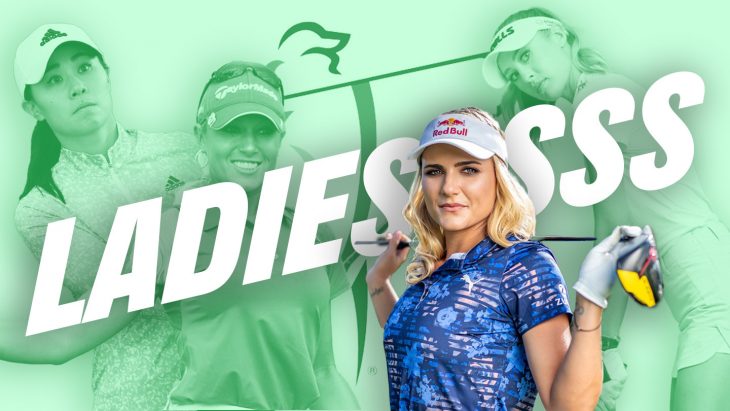 LPGA Draftkings Picks and Bets for the HSBC Women's World Championship 2022
I like nonsense, It wakes up the brain cells - Dr Suess
I'm gonna start this off this LPGA article a bit different than normal. Wanted to say congratulations to the person that continuously allows me to write this article each week. DB as of Monday has finally GONE FULL TIME, he is doing what every person wishes they can do, pursue their dream and what they love. It's been an amazing 6 years watching Tour Junkies grow into what it is today. Here's to Tour Junkies, DB, Pat and what's ahead... #MakePatFullTime. I'm damn lucky to call these Georgia boys friends.
Anywho enough of that. After a few weeks off, it's time to start this LPGA season back up. Quick wrap up of last tournament since it was far enough back that could use a quick refresher. Leona Maguire won. She wasn't on the betting card for the first time in forever and that's on me. Sorry. Anyways…We have two no cut limited field events coming up this week and next. Yes, no cut events on the LPGA are just as tough as the PGA so let's hold our breath and dive in.
This week we are in Singapore at Sentosa Golf Club, the par 72 has hosted this tournament since 2013 seeing winners mostly at -15 and lower. Looking at the past winners you'll want to hit the fairways and drain quite a few putts. Now in doing my highly scientific quantitative analysis of this field. I'm leaning towards whoever golfs their ball better than the field will have the best chance to win. 
If you want more of this content or just to chat with a bunch of gold addicts you should join the Nut Hut. Me being technologically inept, I assure you I can get DB to put the sign up link -> HERE.
DraftKings $9k and above
Patty Tavatanakit - $9500 (16/1)
Has been putting up solid finishes to start the year despite only playing "ok" in my book. Look for her to bounce back here with a strong performance.
MC last event burned a lot of people. A 6 over par round on Thursday was not ideal. She did follow that up with a 5 under par round Friday but it just wasn't enough to get her through the cut. I'll just play her again this week like that thursday round didn't happen.
$8k range
Atthaya Thitikul - $8700 (25/1)
Just when I thought I was out I'm back in, I don't know if there's much to say about the average start to the season but we know the talent is real. 
Stacy Lewis  - $8100 (55/1)
Past winner. Two straight 4th place finishes. Recently named youngest Solheim Cup Captain in Team USA history. Lock and load… All in 
$7k range
My gut is telling me it's an Amy week. 
Ayaka Furue - $7600 (45/1)
Ayaka? At this Price? Heading back overseas? Sign me TF up. 
Brittany Altomare - $7600 (80/1)
Two top 12's last two stops at this event. She has been hitting her irons AND putting pretty well this year let's see if she can kick them up a notch this week.
$6k range
Emily Kristine Pedersen - $6400 (200/1)
Didn't play very well at all in her first event of 2022 but she's a way better player in this field than this pricing reflects. 
FOMO DK Plays and Bets
Celine Boutier - $9300 (20/1)
Hannah Green - $8800 (28/1)
Marcus' Unadvisable Doubles
Lydia Ko x Rory - 87/1
Patty Tavatanakit x Rory - 186/1
Stacy Lewis x Rory - 615/1
Lydia Ko x Marc Leishman - 231/1
Patty Tavatanakit x Marc Leishman - 492/1
Stacy Lewis x Marc Leishman - 1623/1
Lydia Ko x Keith Mitchell - 367/1
Patty Tavatanakit x Keith Mitchell - 781/1
Stacy Lewis x Keith Mitchell - 2575/1
Last week's results
Yuka Saso - MC
Celine Boutier - 20th
Charley Hull - 11th
Georgia Hall - 26th
Aditi Ashok - 15th
Ryann O'Toole - 53rd
Bronte Law - 53rd
Wichanee Meechai - 53rd
*Not ideal*
---
If for some reason you have actually read this far.
I hope you have a nice day.