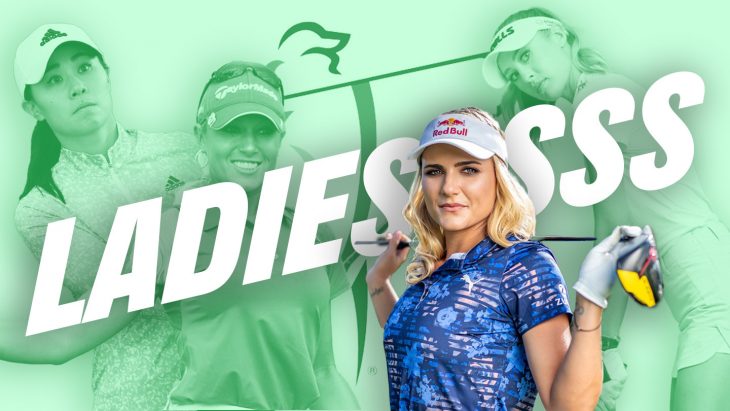 LPGA Draftkings Picks and Bets for The DIO Implant LA Open 2022
Sanity and happiness are an impossible combination - Mark Twain
*Insert the same things I always say when we have a LPGA event where we've backed the second place finisher for the fifty-twentieth time* With that out of the way Hyo Joo Kim secured her 5th LPGA victory of her career. She and the rest of the field battled the swirling winds all week where we saw some absolute carnage. There were only 3 golfers to break 70 more than once throughout the tournament on top of that I think I counted 6 wds for various reasons including an ill Brooke Henderson and an injured Danielle Kang wiping out most of the field in dfs. Just a mess. Oh well, this is a new week. 
Welcome to Hollyweird. This week we head to The Wilshire Country Club, the Par 71 has hosted the LA Open since 2018 with a one year Rona sabbatical in 2020. The three winners have finished at -12/-14/-16 so hit those greens, make some putts and avoid the 125 bunkers. Accomplish all that and you should do just fine. Now taking that into consideration and doing my highly scientific quantitative analysis of this field breaking down the stats and building my models. I'm leaning towards whoever golfs their ball better than the field will have the best chance to win. 
GOALBY'S NUT HUT
If you want more of this content or just to chat with a bunch of gold addicts you should join the Nut Hut but me being technologically inept, I assure you I can get DB to put the sign up link -> HERE. 
DraftKings $9k and above
Atthaya Thitikul - $10400 (16/1)
Now the 4th ranked womens golfer in the world the sky's the limit for the 19 year old after picking up her break through win a couple of weeks ago. Let's get number 2 this week. 
I don't have much to say other than she's playing well, hitting her irons damn well and every time I write her up she misses the cut. Plan accordingly. 
$8k range
Hannah Green - $8700 (35/1)
Aussie, Aussie, Aussie. Been lights out since her back to back victories on the WPGA tour. No stranger to contending at this event as shown by her 3rd place finish last year. 
I'm all in on An this week. She will be one of the LPGAs next breakthrough winners, it's only a matter of time. 6th/44th/3rd the last three times out.
$7k range
Nasa Hataoka - $7900 (40/1)
Missed the cut last week but who didn't? Other than that six top 20's in 8 starts this season. Played the first year at Wilshire finishing 19th but hasn't been back since. 
Ryann O'Toole - $7800 (40/1)
Back at it with Ryann, she finished 6th last week and it's another home game for the Southern California native. Good history, great recent form AND a decent price? she's gonna be 30% owned isn't she. Oh well. Ride or die at this point.
Stephanie Meadow - $7100 - (130/1)
Spent the week chasing down Hyo Joo Kim until a final round 77 sent her tumbling down to 18th place. She's shown resilience before though as she followed up a bogey on 17 to what she thought was a missed cut at The Chevron but instead sneaking through and firing a Saturday 67.
$6k range
Wichanee Meechai - $6800 (400/1)
Death, taxes and… MEECHAI
FOMO DK Plays and Bets
Jessica Korda - $9600 (22/1)
Brittany Altomare - $7500 (100/1) 
Lauren Stephenson - $7300 (150/1)
Marcus' Unadvisable LPGA /PGA Doubles
One double this week. 
The An/An double
Na-Rin An x An/Im - 1475/1
If this hits, I will retire from this article.
Last week's results
Brooke Henderson - WD
Celine Boutier - 10th
Georgia Hall - 35th
Hinako Shibuno - 2nd
Ryann O'Toole - 6th 
Sarah Schmelzel - MC
Kelly Tan - 35th
Pauline Roussin-Bouchard - MC
Lauren Stephenson - 18th 
---
If for some reason you have actually read this far.
I hope you have a nice day.