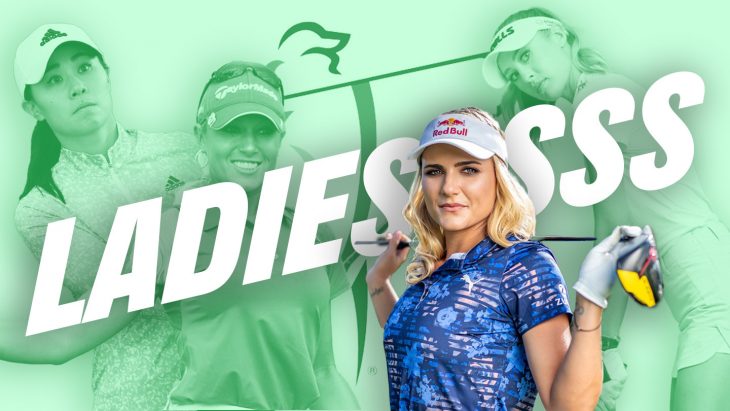 LPGA Draftkings Picks and Bets for The Lotte Championship 2022
I like nonsense, It wakes up the brain cells - Dr Suess
Aloha! The LPGA had a nice week off with something called The Master's (?) going on. No clue. The Chevron Championship saw its final  go around the Dinah Shore last time out. Jennifer Kupcho the inaugural ANWA winner took the victory not without some pressure though. She took a SIX shot lead into Sunday while draining every putt she looked at. She started the fourth round the same way until it started to fall apart and the bogeys came. Meanwhile Jessica Korda was putting on a charge after holing out for eagle on the third hole to jump start her day. Kupcho was able to right the ship eventually holding on to finish it off with a two stroke victory. It was never that close but let's make it sound that way.
The taking of the final leap into Poppy's Pond and closing the book on one of the game's best tournaments along with the retirement of one of the best announcers in Judy Rankin this was definitely a bittersweet week for all. I'm not gonna and you can't make me mention the loud wall of boo's from the grandstands towards Chevron's Al Williams during the trophy presentation.
Time for a Hawaiian vacation this week as LPGA heads to Oahu and the Hoakalei Country Club for the first time and damn i've spent the whole morning trying to figure some stuff out about this place there is very little info other than the Gcsaa detail out there. The only thing I've come to find is that this course has hosted the Sony Open open qualifier since 2016 having scores in the mid to high single digits qualify . So I'm assuming there will be a birdie or two this week... Now taking that into consideration and doing my highly scientific quantitative analysis of this field breaking down the stats and building my models. I'm leaning towards whoever golfs their ball better than the field will have the best chance to win. 
GOALBY'S NUT HUT
If you want more of this content or just to chat with a bunch of gold addicts you should join the Nut Hut but me being technologically inept, I assure you I can get DB to put the sign up link -> HERE. 
DraftKings $9k and above
Brooke Henderson - $10700 (11/1)
20% of her LPGA victories have happened in the state of Hawaii. Been lights out ball striking this year but her putter has been meh, get that to flip and its game over. 
Celine Boutier - $10300 - (16/1)
Celine has been a Top five machine this season, finishing fourth or better in over half of her starts. This includes the Chevron where a Sunday 67 propelled her up the leaderboard.
Georgia Hall - $9100 (25/1)
Birthday narrative? Birthday narrative! Finished 13th coming off her win on the LET in Saudi Arabia. Uber consistent this year so far actually uber consistent since The Women's British Open last year. 
$8k range
Hinako Shibuno - $8500 (40/1)
If not for a third round 77 at the Chevron she's right there and most likely beating Kupcho. She did pull out a Sunday 66 to fight her way back into contention. 11! Shots better. The former British Open winner has played in Hawaii once and finished 33rd. Expect her to improve that this year.
$7k range
Ryann O'Toole - $7700 (65/1)
I think it's a Ryann week, 13th and 12th her last two starts. The Californian picked up her first LPGA victory last season after 10 years on tour. Let's see if she can pick up that second one this week. 
Sarah Schmelzel  - $7600 (70/1)
We backed the Thitikul train until she won and the Schmelzel train is one I'm gonna stay on as well. Not quite the pedigree of Atthaya but the third year pro has started to find some consistency and some higher finishes. Solid her last go around in Hawaii albeit a different course obviously.
$6k range
Kelly Tan - $6600 (300/1)
YOLO. 
FOMO DK Plays and Bets
Pauline Roussin-Bouchard - $8300 (50/1)
Paula Reto - $7300 (180/1)
Lauren Stephenson - $7100 (150/1)
Marcus' Unadvisable LPGA /PGA Doubles
Brooke Henderson x DJ - 227/1
Brooke Henderson x Matt Kuchar - 791/1
Celine Boutier x DJ - 322/1
Celine Boutier  x Matt Kuchar - 1121/1
Last week's results
Atthay Thitikul - 17th
Charley Hull - 25th
Inbee Park - 35th
Amy Yang - 39th
Leona Maguire - 39th
Nanna Koerstz Madsen - 8th
In Gee Chun - 25th
Pajaree Anannarukarn - 53rd
Stephanie Meadow - 35th
Paula Reto  - 25th
*I mean they all made the cut, but this was terrible. That's on me, my bad. I'll do better
---
If for some reason you have actually read this far.
I hope you have a nice day.