An Interview with liv golf caddie, Kessler karain
DB of the Tour Junkies sat down to speak with Patrick Reed's brother in law and caddie, Kessler Karain after their first LIV GOLF event in Portland. Click below for the full podcast interview.
Caddies Feel Like They Belong at a LIV Golf Event
While the new Saudi backed golf league, LIV GOLF, is a polarizing force amongst players, fans and the media, Kessler Karain says he hasn't heard of any caddies who don't want to go. "I've had a few caddies text me and say if anything opens up let me know," the looper (and brother in law) to Patrick Reed told the Tour Junkies podcast.  
Reed, who recently signed with LIV GOLF for a reported $100M+, will tee it up for his second event as a member of the top ranked 4 Aces team at Trump Bedminster Golf Club next week. Karain told Tour Junkies he too feels like "part of the team and the tournament now".  
One major difference between the PGA Tour and LIV GOLF is the team aspect. Each player and caddie are part of a 4-man team which Karain feels adds drama and motivation for everyone. "You walk in this door and see six other guys and we have a common goal together. Now, in the LIV GOLF format there's something else to root for and play for when an outright win is out of reach. There's more going on than just one guy winning a golf tournament." 
While Karain thinks things have gotten much better for caddies on the PGA TOUR over the last 10 years, he enjoys how caddies get more similar treatment to the players at LIV GOLF events. "It's cool to walk into the club house and feel like we belong there," he said. "It might seem insignificant to others but going into the locker room (at LIV GOLF events) there's physio guys, if you want to use them." Caddying can be hard on the back and the knees, says Karain and access to physical therapists "is huge." Karain did note that he knows that the PGA TOUR is dealing with a much larger field of players each week, but "it's just different."
Kessler Karain - LIV GOLF Caddie
"I've had a few [PGA TOUR] caddies text me and say if anything opens up...let me know."
Can LIV GOLF and the PGA TOUR Come Together?
Many fans are excited about the changes that LIV GOLF is bringing to the world of golf, but others worry about the fracturing of the game, the sports washing of it all and what longevity the new tour could have. Karain thinks LIV GOLF is here to stay and will succeed in the long run. "If you build it, they will come,'' he told Tour Junkies host, David Barnett.  
Kessler was excited by his first LIV GOLF experience at Pumpkin Ridge. "I just know that going into week one of LIV GOLF was a lot of fun. It was a great time, and for those that say there's not enough room in the golf world for LIV, I think that statement is very inaccurate. People want to watch it. People want to be there."
Would Reed's caddie like to see the two tours merge? "If everyone wants the best golf competition then all the tours do need to come together," said Karain. He thinks that competition for the PGA TOUR will result in a better product for the consumer and that players who sign with LIV GOLF should still be able to compete in both regular PGA TOUR events and majors.
"Technically (the players) are independent contractors and the PGA TOUR, from what I understand, has basically gotten employees for the price of an independent contractor. If you've fulfilled your obligations to them for 10 years and their requirements are you have to play 15 events a year and make X amount of money (and) finish in the top 25 to keep your card -- I feel if you do that -- then what's the problem?"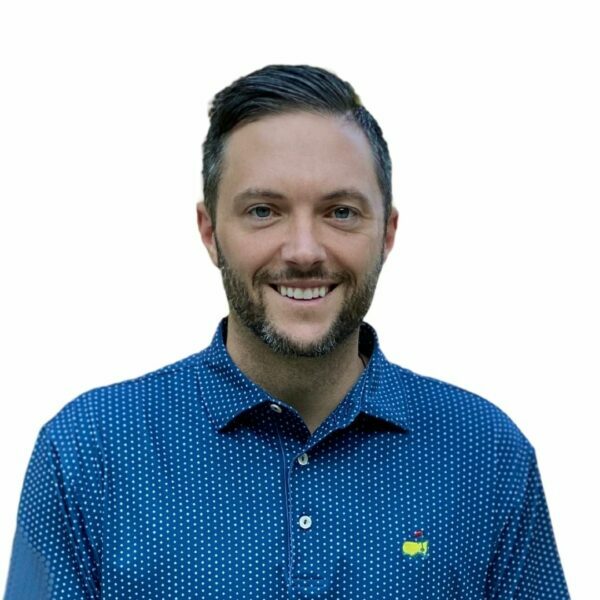 David Barnett
Tour Junkies Co Founder & golf ADDICT charged with running most things TJ related as well as constantly attempting to restrain myself from punching Pat in the face.
Disclaimer: The views, opinions, and commentary in this post belong to its author and do not necessarily represent the Tour Junkies as a whole.