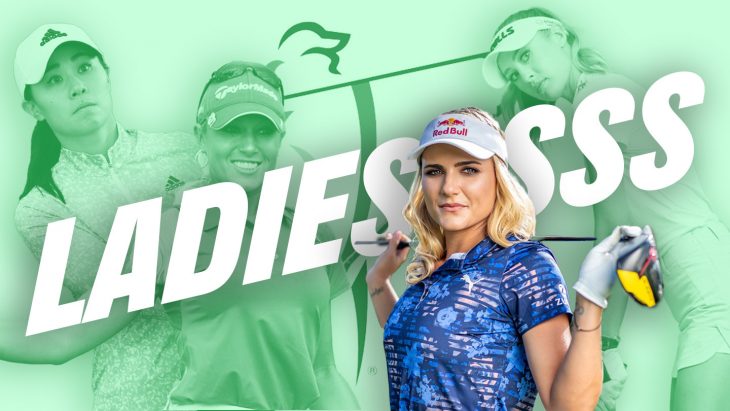 LPGA Draftkings Picks and Bets for the JTBC Classic 2022
I like nonsense, It wakes up the brain cells - Dr Suess
Hi me again. I'm back. We hit a winner last time the LPGA tour teed it up so umm that's nice. Was touch and go for a minute but Nanna Koerstz Madsen pulled off the victory in a playoff with Xiyu Lin by walking it off with an eagle on the second playoff hole after both bested Jessica Korda's 72 hole scoring record. I honestly wish I could tell you more but I was asleep as the event was in Thailand ending at 3am and unfortunately its impossible to find a replay of it. Anywho let's move on this is obviously a "what have you done for me lately" business and that's yesterday's news. So let's see if we can hit another winner this week. 
This week we are back in sunny Southern California at the Aviara Golf Club, the par 72 has hosted this tournament since 2013. We've seen winners here at -9, we've seen winners here at -20 just depending on the weather, Carlsbad does whatever it wants sometimes so be sure to keep an eye on it... Now taking that into consideration and doing my highly scientific quantitative analysis of this field breaking down the stats and building my models. I'm leaning towards whoever golfs their ball better than the field will have the best chance to win.
GOALBY'S NUT HUT
If you want more of this content or just to chat with a bunch of gold addicts you should join the Nut Hut but me being technologically inept, I assure you I can get DB to put the sign up link -> HERE.
DraftKings $9k and above
Lexi Thompson - $10000 (16/1)
I had her pegged for a resurgent year in the season preview article and so far to start the season it seems like it is one. She's definitely (per her IG) been putting in the work this mini break coming off that great start. 2nd here last year.
Jeong Eun Lee6 - $9100 (22/1)
I think she wins. 
$8k range
Leona Maguire - $8800 (28/1)
We missed the first victory, I'm not gonna miss the second. No post victory hangover here, 12th and 13th the last two events. 
Pauline Roussin-Bouchard - $8500 (35/1)
"Po" as she is known if you have watched the matches she's played on the Bryan Bros YouTube channel. Said herself she's never been as nervous as she was at those first few LPGA events but even then she cranked out at a top 20 and top 10 in them. LET winner. She has it. 
$7k range
Sarah Schmelzel - $7500 (80/1)
I'm staying on this Sarah train until it dead ends or she wins. *insert Bert Kreischer IM IN gif here*
Anna Nordqvist - $7400 (70/1)
Excellent history at this event including a win, good form too. Does travelling here from the Saudi event last week take a toll on her? We'll see. 
$6k range
Charlotte Thomas - $6400 (500/1)
Now hear me out, she missed the entire '21 season due to health issues. In 2019 she made the cut in her only start at this event. This year she went and worked her butt off to start the season on the now named WPGA (formerly ALPG.. shout out Aussie DB) she has gone 10th/14th/11th/5th/4th. Those the toughest fields? No. But she's competed at this level before. At these odds she's playing some good golf compared to the people priced around her. if she wins? I'll retire from this article... If she misses the cut? Send all complaints to @Tour_Junkies
FOMO DK Plays and Bets
Atthaya Thitikul - $9200 (25/1)
Stacy Lewis - $7400 (65/1)
Stephanie Kryiacou - $7100 (150/1)
Marcus' Unadvisable LPGA /PGA Doubles
Jin Young Ko x Mark Hubbard - 158/1
Jin Young Ko x Brian Stuard - 252/1
Lexi x Mark Hubbard - 492/1
Lexi x Brian Stuard - 781/1
Jeong Eun Lee6 x Mark Hubbard - 666/1
Jeong Eun Lee6 x Brian Stuard - 1057/1
Last week's results
Minjee Lee - 12th
Amy Yang - 4th
Atthaya Thitikul - 8th
Hannah Green - 27th
In Gee Chun - 51st
Nanna Koerstz Madsen - Win
Aditi Ashok - 44th
Sarah Schmelzel - 21st
Wichanee Meechai - 61st
---
If for some reason you have actually read this far.
I hope you have a nice day.