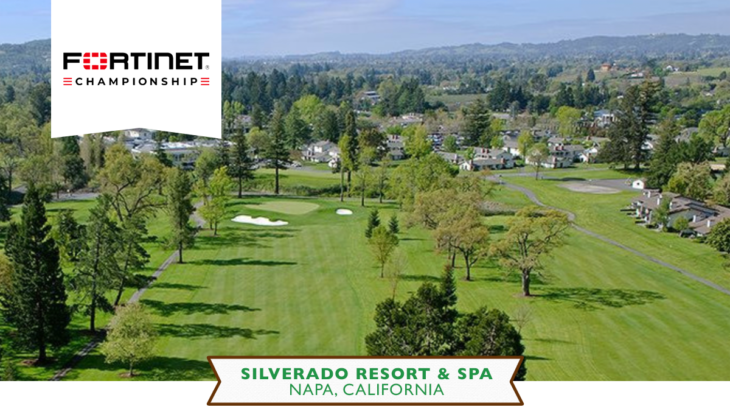 DraftKings Picks for The Fortinet Championship 2021
World #1 Jon Rahm Leads Fresh Batch of PGA Tour Grads into the Fortinet Championship
After a brief hiatus, the PGA Tour is back in action this week as the 2021-22 season kicks off in Napa, California with the Fortinet Championship at Silverado Resort and Spa. The field is headlined by world #1 Jon Rahm who will be joined by new faces with PGA Tour cards fresh off of graduation from the Korn Ferry Tour. Let's get you set to see some green screens on DraftKings this weekend. 
What's up golf addicts! AC here, checking in week to week to provide a quick preview of the upcoming PGA Tour event. I'll give you the lowdown on the course, the players, some key stats, and our favorite DraftKings picks for the week. 
The golf world does not rest for long. Just two weeks after the Tour Championship, the first event of the new season is upon us. There were some big announcements on the DFS and Betting shows this week. Make sure you check out what DB and Pat had to say Monday night. Some exciting changes are coming to the weekly content we provide as well as an announcement about an awesome guest we will have on the show next week. That person may be in the field this week at the Fortinet Championship.

The Field and Tournament Details for the Fortinet Championship
It did come as a shock to see Jon Rahm in the field when it was posted over the weekend. The Ryder Cup is next week and Rahm is the only player from both sides teeing it up at Silverado. His DraftKings price is the highest any player has been in an open event for as long as I can remember. Will need to figure out where his head is at with this start. There are lots of rookies in the field including two players making their PGA Tour debut teeing it up this week as well.
Hideki Matsuyama is the second highest priced player with the likes of Webb Simpson, and freshly appointed 2020-21 PGA Tour Rookie of the Year Will Zalatoris. Kevin Na, Cameron Tringale, Si Woo Kim, Sebastian Munoz, Harold Varner III, and Cameron Champ round out the $9k and above. The rest of the field is scattered with recent Korn Ferry Tour graduates like Joseph Bramlett who spent some time on the tour last year and finished atop the KFT standings after the playoffs. Stefan Jaeger is another new member who led the KFT's regular season standings.
The defending champion, Stewart Cink, is not in the field this week after posting a -21 score in 2020 to claim his first of two titles last season. Champ (2019), Kevin Tway (2018), Brendan Steele (2017, 2016), and Emiliano Grillo (2015) are the most recent winners. All in the field hoping to take it down again. The field is set at 156 with the top 65 and ties making the cut.
Silverado Resort key stats & Course Breakdown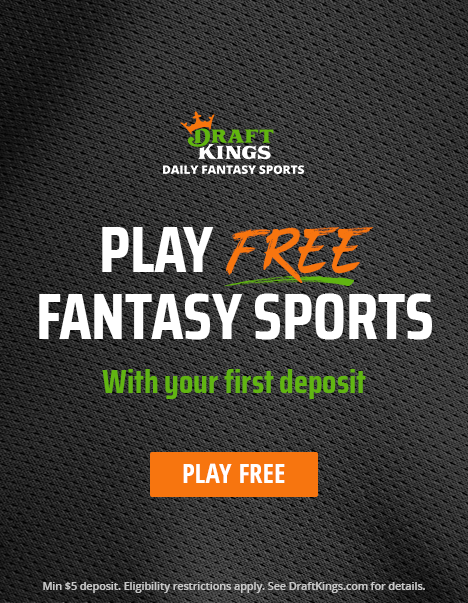 The North Course at Silverado Resort has hosted the PGA Tour since 2007 when Canadian Mike Weir won the inaugural event. The course, however, has been around for much longer. Designed by Ben Harmon in 1955, Silverado has undergone renovations from Robert Trent Jones in 1966 and course owner Johnny Miller in 2011. Miller has hopes of hosting a future major event at Silverado. The 7,100 yard par 72 ranks as one of the easiest courses on the PGA Tour and the ninth shortest.
Silverado's North Course features a Poa annua and bentgrass mix on the putting surfaces with a mix of bermudagrass, Poa annua, and ryegrass on the fairways. A mix of bluegrass and ryegrass covers the rough which isn't penal. Many of the players choose to bomb it or take aggressive lines off the tee knowing the rough won't hurt them. The course is surrounded by tree-lined fairways which does demand accuracy off the tee but still allows above average greens in regulation. 
Key Stats for the Fortinet Championship
Looking at Fantasy National's course breakdown; strokes gained putting is the top key stat this week narrowly clipping strokes gained approach. Ball striking is always a premium but at Silverado, a strong short game for the week will yield better results. Like I mentioned before, driving accuracy is well below average but distance off the tee is above average. Fantasy National's good drives gained stat will be handy this week with the rough being playable and the greens being easier to hit. 
The majority of scoring is made on the four par 5s. All four are shorter than 575 yards so par 5 scoring is a must. Of the nine par 4s on the course, seven of them play between 400-450 yards. Focus on scoring stats. Opps gained is a proprietary FNGC stat which shows how often players have great looks at birdies and eagles and can be paired with birdie or better %, eagles gained, and DK Scoring to give a look at who can fill the cup.
If you are not yet a member, join the Tour Junkies crew and some brilliant minds in Goalby's Nut Hut. The Nut Hut is a discord chat with tons of insight, caddie news, banter, trash talk and most of all a collection of golf addicts that have won more than $4 million since the restart. Click the banner below to sign up!
Each week we will give you some plays and a fade from each DraftKings salary range. For all of DB and Pat's thoughts and picks make sure to check out and subscribe to the Tour Junkies Podcast.
$9K & Above
DB: Play - Jon Rahm | Fade - Will Zalatoris

Pat: Play - Kevin Na | Fade - Jon Rahm

AC: Play - Jon Rahm, Cameron Tringale, Cameron Champ | Fade - Harold Varner III
The swing season always plays out interesting and you're often put in awkward spots with ownership. It's odd that Rahm is here and his ownership is starting to rise but if it stays around 25% or lower and we don't get any news on Wednesday, he'll be in my lineups. Tringale is coming in low owned and has decent form. The par 5 scoring is great and he's solid on approach and on the greens. This could be a perfect setting for his first win. Champ isn't going to jump off the page but he has won here, has been playing great, and the ownership isn't bad. He has the ability to rack up birdies and a hot putting week will have him in contention on Sunday
HV3 is the fade for me. Ownership creeping 25%+ is too much and he doesn't score enough for me.
$8K Range
DB: Play - Emiliano Grillo | Fade - Brendon Todd

Pat: Play - Chez Reavie | Fade - Phil Mickelson

AC: Play - Maverick McNealy, Mito Pereira | Fade - Max Homa
I was kind of hoping McNealy's ownership was going to be lower but at 15% it's not to high to eat. His last 24 rounds have been solid sitting top 20 in opps gained and good drives gained. The putter can also get hot and he's a California Kid. Back on the Mito train and doubtful I get off all season as long as the ownership doesn't get ridiculous. Guy is a stud and I'll still probably eat it.
Staying off of Homa. I want to see more from him but it's been mostly just all disappointments since he won in February.
$7K Range
DB: Play - Luke List | Fade - Brendan Steele

Pat: Play - Pat Perez | Fade - 

AC: Play - Adam Hadwin, Adam Schenk, Adam Svensson, | Fade - Doug Ghim
I didn't plan this but yes, all three of my $7k plays are named Adam. And yes, two of them are Canadian. I was on Hadwin the last two events of the PGA Tour season and he rewarded me with two top 10s. The course sets up nicely for Hadwin and if the putter is on, he has winning upside. Schenk has put up some decent results the last few months and made his way into the FedEx Cup Playoffs last season. The putter is solid and it shows with his opps gained and bob% numbers. I'm happy with the new Canadians on Tour and going to hop on the Svensson train right away. He was a stud throughout the KFT season and really shined down the stretch.
Fading Ghim isn't based off his skill, which I'm not sure he's in great form, but as he creeps towards 20% it really becomes more of a risk.
$6K Range
DB: Play - Cameron Percy, Bo Hoag, Jim Herman

Pat: Play - Jason Dufner, Lee Hodges, JJ Spaun

AC: Play - James Hahn, Kevin Tway, Mark Hubbard
The Hahn radar activated this week and seeing a T9 last year at Silverado has me interested. His last birdie fest went well with a top 5 at the Barbasol. Tway is a former winner of the event and brings some of the best par 5 scoring and short game numbers in the field. Hubbard popped into the top 10 in my model this week based mostly off of top 20 tee to green and fairways gained. Great 400-450 par 4 and par 5 scoring numbers as well.
That will do it for this week. Pay attention to the ownership and choose your spots. Just because Rahm might be 30% doesn't mean you can't play him. There are 155 other players in the field and half of them will be sub 5%. Find the gems. Don't underestimate the value of these events in the heads of the grinders out there that can secure a job super early in the season.
THE INS & OUTS
Monday Qualifiers:
64 (-8)
Justin Suh (8 birdies)
Kris Ventura (10 birdies, 2 bogeys)
66 (-6; via 4-for-2 playoff)
Michael Kim (1 eagle, 8 birdies, 2 bogeys, 1 double bogey)
Joshua McCarthy (1 eagle, 7 birdies, 3 bogeys)
The field is set at 156 with the top 65 and ties making the cut after 36 holes.