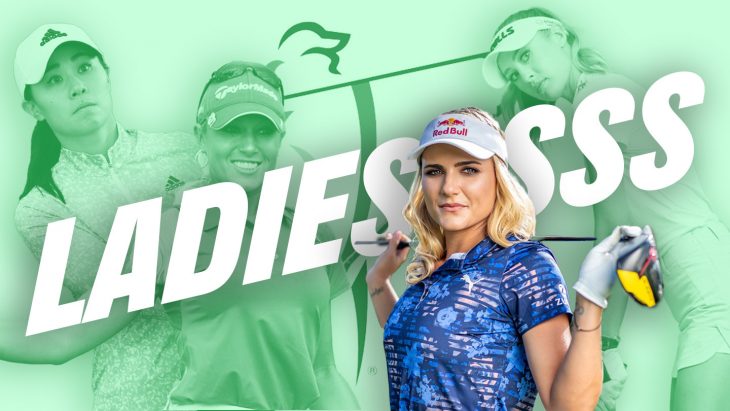 LPGA Draftkings Picks and Bets for The Chevron Championship 2022
I like nonsense, It wakes up the brain cells - Dr Suess
Welcome to the first LPGA major of the year! Let's get this recap out of the way so I can babble on about how much I love this course. We hit our second winner in a row last week. We've been on the Atthaya Thitikul train as long as anyone. Through all the close calls she finally pulls this one out in a playoff over the weeks prior winner Nanna Madsen after a blistering -8 round to force said playoff. She nows moves to being the 5th ranked womens golfer in the world not bad for the 19 year old.
Now just some unsolicited personal anecdotes. This is my favorite event on any tour LPGA or PGA. I'm lucky enough to play Mission Hills a handful times a year and It just keeps getting better each time I do. From Poppy's Pond and the island green Par 5 18th hole to the snow capped mountains certain times of the year. You can't beat this place in the desert and most other parts of the country. A true major championship venue. Ok that's enough of that moving on. 
After a week in Carlsbad we head to the Desert and Mission Hills Country Club Dinah Shore Tournament Course, the par 72 has hosted this Major Championship since 1983.The winning score has been all over the place at this tournament we've seen -19 win it we've seen -3 what we can say forsure is this course is a damn good test of your golf game... Now taking that into consideration and doing my highly scientific quantitative analysis of this field breaking down the stats and building my models. I'm leaning towards whoever golfs their ball better than the field will have the best chance to win.
GOALBY'S NUT HUT
If you want more of this content or just to chat with a bunch of gold addicts you should join the Nut Hut but me being technologically inept, I assure you I can get DB to put the sign up link -> HERE.
There is a high probability as always Jin Young Ko wins. In case she doesn't, here's who you should take a look at. 
DraftKings $9k and above
Charley Hull - $9300 (22/1)
Charley outside of the WD has been racking up some top finishes this year. She has always played this place well but It's time she picks up her first major championship. 
Inbee Park - $9100 - (20/1)
Death, taxes and Inbee park at Aviara and Mission Hills. One top 10 down, one more to go. Don't overthink it. 
$8k range
The "I think she wins" on Lee6 didn't go so hot last week but I'm gonna try it again. I think Yang wins
Leona Maguire - $8700 (28/1)
Battled it out on the leaderboard here last year but she ultimately stumbled to 28th. She will win this tournament one day. Mark that down
$7k range
In Gee Chun - $7800 (40/1)
Hit or miss at this tournament the last few years. As mentioned earlier this season, she is starting to turn the game around. It's just about getting the week she pops correct. 
Pajaree Anannarukarn - $7400 (60/1)
If you take a trip down memory lane last year Pajaree was the first non Nelly winner this article hit. Good times. Now she's playing even better golf than that further shes' been in the hunt with a 5th place finish here before.
$6k range
Stephanie Meadow - $6800 (180/1)
Top 10s in two of her last four starts, she isn't unfamiliar with winning in this part of the country taking home the 2018 IOA Championship. Had her best finish at this tournament last year with a 19th and 20th before that but oher results at majors are meh at best
Paula Reto $6400 - (250/1)
23rd last week after coming back to America after a win and 2nd place finish on the ladies sunshine tour. First time playing here awhile but has two prior top 26 finishes to her name.
FOMO DK Plays and Bets
Lexi Thompson - $10300 (14/1)
Atthaya Thitikul - $10100 (14/1)
Nanna Koerstz Madsen - $8500 (22/1)
Moriya Jutanugarn - $7400 (65/1)
Marcus' Unadvisable LPGA /PGA Doubles
JY Ko x Spieth - 77/1
JY Ko x Woodland - 161/1
Amy Yang - Spieth - 434/1
Amy Yang x Woodland - 898/1
Last week's results
Lexi Thompson - 38th
Jeong Eun Lee6 - 59th
Atthaya Thitikul - WIN
Leona Maguire - 42nd
Pauline Roussin-Bouchard - MC 
Sarah Schmelzel - 72nd
Anna Nordqvist - 38th
Charlotte Thomas - MC
Stacy Lewis - 71st
Stephanie Kryiacou - 72nd
---
If for some reason you have actually read this far.
I hope you have a nice day.