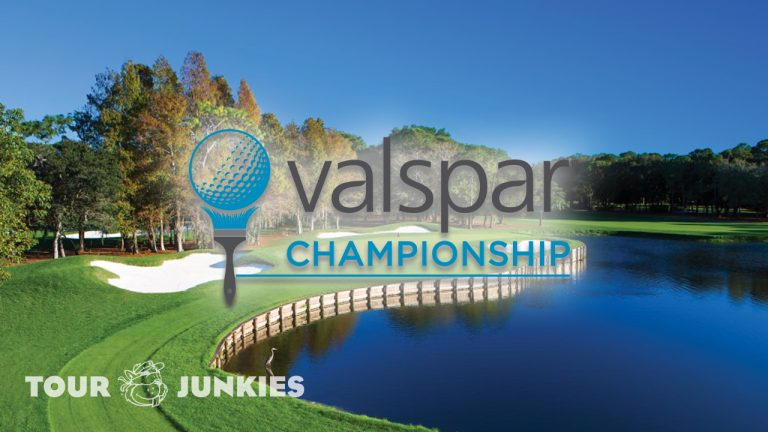 Valspar Championship 2022 DraftKings Preview
Players seek redemption at copperhead after beating by sawgrass
It has been a wild couple of weeks in the Florida swing. The third round of The PLAYERS Championship has yet to even conclude on a Monday morning and that is after Bay Hill beat up on the guys last week. Fortunately, the Florida swing has come to its conclusion with one final event on the schedule. This week, the PGA Tour heads to the Innisbrook Resort in Palm Harbor for the 2022 Valspar Championship. Let's get you set to see some green screens on DraftKings this weekend. 
What's up golf addicts! AC here, checking in week to week to provide a quick preview of the upcoming PGA Tour event. I'll give you the lowdown on the course, the players, some key stats, and our favorite DraftKings picks for the week. 
Well... typically in this paragraph I congratulate the backers of last week's winner. That is not an option yet as some of the guys still have 27 holes left to play on a Monday finish. Hopefully. If for some wild reason The PLAYERS goes into Tuesday, the Valspar field may look quite a bit different. It's probably going to happen anyway.
All of the course data, player stats, and most of the information below can be found on Fantasy National Golf Club (FNGC). At FNGC you can view historic course conditions, course scoring breakdowns, tournament history, simulators, and official strokes gained data provided by the PGA Tour. Start building your models at Fantasy National now!

The Field and Tournament Details for the Valspar Championship
Sam Burns had put himself in a position to win his first PGA Tour event a handful of times before finally closing at the 2021 Valspar Championship. Burns shot a 63 on Friday to claim a share of the lead with Keegan Bradley and closed with a 68 to win by three over Keegan. The leaderboard was pretty solid with Viktor Hovland, Cameron Tringale, Abe Ancer, Max Homa, Joaquin Niemann, and Louis Oosthuizen all in the top 10. Burns is back in the field this week as the reigning champion.
Burns did make the weekend, errr Sunday.. Monday? He made the cut at The PLAYERS and is near the lead halfway through his third round. It's possible he WDs but as the defending champ, I doubt it. With that, and likely a grain of salt, the field currently looks pretty nice for the Valspar. Fans around the Tampa area will get to see the likes of Collin Morikawa, Hovland, Brooks Koepka, Dustin Johnson, Xander Schauffele, Oosthuizen, Tyrrell Hatton, Matthew Fitzpatrick, Mito Pereira, and Cameron Young.
Former champions teeing it up for another crack include Paul Casey, who won in back-to-back years in 2018 and 2019, Adam Hadwin (2017), Charl Schwartzel (2106), Kevin Streelman (2013), Luke Donald (2012), and Gary Woodland (2011). Jordan Spieth (2015) and John Senden (2014) are the only recent winners currently not in the field.
A field of 144 will be cut down to T65 and ties after the first two rounds. A top prize of $1.404M awaits the eventual champion along with 500 FedEx Cup points and a nice two-year exemption. Over the last 10 years, the average winning score is -11 with a high of -7 in 2014 and 2016 and a low of Burns' -17 in 2021.
**Sebastian Munoz, Paul Casey, Doug Ghim, and Joaquin Niemann have WD**
Cooperhead at Innisbrook Resort Course Breakdown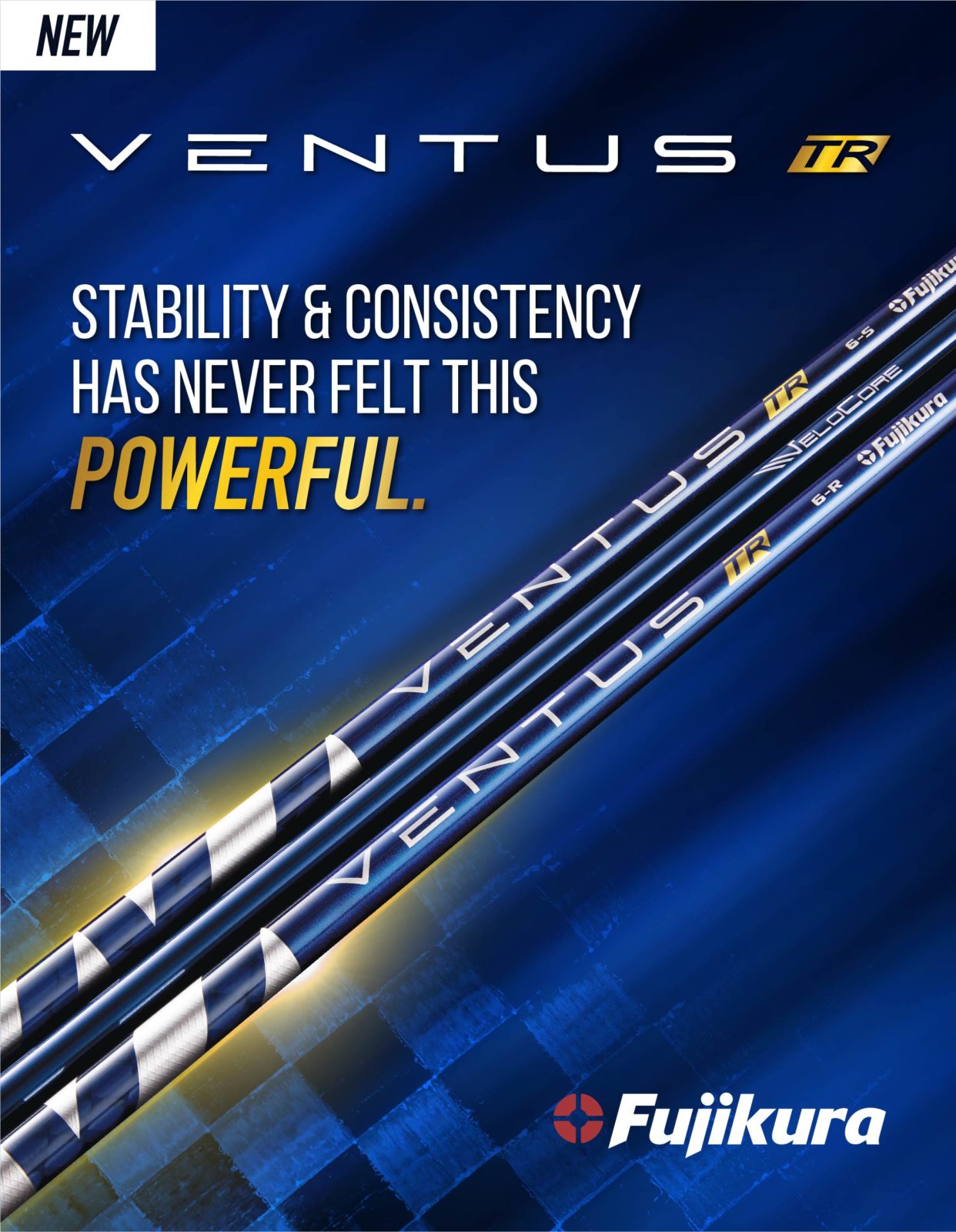 Course: Innisbrook Resort (Copperhead Course)
Location: Palm Harbor, FL USA
Yardage: 7,340
Par: 71
Architect: Larry Packard (1971)
Greens: TifEagle bermuda overseeded with Poa Trivialis
Comp Courses: The Concession GC, Muirfield Village GC, TPC Twin Cities, SS Course (Sea Island), TPC Sawgrass, East Lake
There will be a big difference this year compared to last year. The Valspar Championship returns to its home in March, changed back from the Late April start in 2021. This will have the course playing slightly different as well with overseeded surfaces required because of the seaon. The 7,300-yard Par 71 features smallish greens, 74 bunkers, and water in play on half of the holes. The course will play quite similarly to TPC Sawgrass and TPC Scottsdale which also feature the same bermuda overseeded greens.
Players will have to tame "The Snake Pit" in order to prevail at Copperhead. The name refers to the closing stretch of holes 16, 17, and 18. The daunting trio features the hardest hole on the course (16) and also the 6th (18) and 7th (17) hardest. Copperhead is not an easy course but it is a favorite amongst the Tour. A true test that favors positioning and compliments the best tee to green players.
Copperhead is a less than driver type of tree-lined course. Driving accuracy is a bit below tour average but it's important to set yourself up with a good look as greens in regulation numbers to suffer. The greens tend to not be too firm but do roll pretty fast. Two of the three Par 5s are over 590 yards with four of the Par 3s over 200 yards. The fifth is 195...
The forecast for the week looks pretty tame compared to Ponte Verde Beach last week but it is Florida so keep an eye out. The temps look to be in the mid-70s with some calm to moderate winds. There does seem to be a risk of thunderstorms on Saturday but maybe that is just a small warning listed for every day in Florida? We'll dive into the wind a bit more in the Nut Hut Wednesday night.
Key Stats for the valspar championship
Strokes Gained: Putting
Strokes Gained: Approach
Opportunities Gained
Good Drives
Bogey Avoidance
Par 5 Scoring
Par 3 Scoring (200+)
Copperhead requires a pretty executable game plan; Find the position in the fairway, find the center of the green, make putts. We have seen tons of different skill sets win here. Distance isn't an advantage. Very few have found success at the Valspar without gaining close to four strokes putting. The ones that didn't, make it up by blowing out the field in approach stats. For that reason, I also love me some Opps Gained. Kidding, I always love Opps Gained.
Throwing in a GIR% stat of some sort is a wise idea this week. Third lowest GIR% rate of annual tour stops. FNGC's Good Drives is a great stat to look at. It will give you an idea of who's hitting the fairway but if they aren't, are still able to hit the green in regulation. With the small greens, narrow fairways, water, weather, and all the trees, bunkers, and rough, Bogey Avoidance. Gotta have it. Scrambling has not been particularly hard over the years for the top 20 finishers but there is a lot of trouble around these parts.
Copperhead is a weird setup. There are four Par 5s so gotta take advantage of those. Most of them will not be reachable by a large number of the field. In fact, the eagle rate for each of them is around 1%. That leads to the Par 3s. Five Par 3s! The shortest being 195 yards. Not very inviting. Two of the Par 3s are in the top five hardest holes on the course and two others are close by.
Here's a tidbit from our Nut Hut in-house caddie: " " **Not tidbit this week**
If you are not yet a member, join the Tour Junkies crew and some brilliant minds in Goalby's Nut Hut. The Nut Hut is a discord chat with tons of insight, caddie news, banter, trash talk, and most of all a collection of golf addicts that have won more than $4 million since the restart. Click the banner below to sign up!
Valspar Championship Picks & Fades
Each week we will give you some plays and a fade from each DraftKings salary range. For all of DB and Pat's thoughts and picks make sure to check out and subscribe to the Tour Junkies Podcast.
To Play or Not to Play Brooks Koepka
BK is in the field this week. He got screwed by the weather at Sawgrass and 17 ate him up. He'll want some redemption and this type of course and event should suit his game nicely.
$9K & Above 
DB: Play - Matthew Fitzpatrick | Fade - Tyrrell Hatton

Pat: Play - Viktor Hovland | Fade - Matthew Fitzpatrick

AC: Play - Xander Schauffele, Shane Lowry, Brooks Koepka | Fade - Louis Oosthuizen
Last week has me super skeptical of this range. I expect some more WDs or at the very least a bit of exhaustion. I'll start with Xander. He got waved last week but has been solid to start the year. His ownership is likely to be super low given the MC last week and this being his first start at Copperhead. He plays the comp courses really well. If he can dial in the irons a bit he can contend.
Lowry is #1 in my model over the last three months so it's an auto-play for me. He's only played here once but also plays the comp courses decently.
I am still kind of shocked Oosty is still in the field but there's still time. He hasn't had anything better than a T14 in 2022 and the numbers are just way off. I expect him to be pretty popular given his course history and don't want to pay $9.9k for it.
$8K Range
DB: Play - Alex Noren | Fade - Jason Day

Pat: Play - Keegan Bradley | Fade - Cameron Tringale
AC: Play - Alex Noren, Kevin Kisner | Fade - Webb Simpson
I was pretty happy with the way Noren and Kisner played last week. Obviously, Kiz's 4th place is incredible but nothing wrong with a T26 from Noren. Both men set up well for Copperhead and are coming in with some fine form. Just need a solid putting week from Noren and a few fewer bogeys for Kiz and we're in business.
Webb is not there yet and I'm not sure this place is going to offer up any kindness. He's admitted to not playing much golf and it showed last week.
$7K Range
DB: Play -  | Fade - Mackenzie Hughes

Pat: Play - Adam Hadwin | Fade - Brian Harman
AC: Play - Adam Hadwin, Christiaan Bezuidenhout, Nick Taylor | Fade - Carlos Ortiz
Two Canadians selected from the $7s. Could have been three, really, with Svensson striking it the way he has. Need a putter this week and thus we land on two of my favorite players. Hadwin is a former winner here, backdoored a top 10 last week, and overall has been playing some awesome golf. He's admitted to finding something and it shows. CBez has the short game to figure this place out. It will be his first start at Valspar but he's played Muirfield really well. Taylor is top 10 in my model over the last three months with some fine tee to green game and elite bogey avoidance. He hits greens and scores well on long Par 5s. The thing all three of these guys have in common is their ability to avoid bogeys.
I have no real reason to hate on Ortiz. It's just a numbers game. He's 107th in my model over the last three months and has only made one cut here.
$6K Range
DB: Play - David Lipsky, Matthew NeSmith, Danny Lee

Pat: Play - Troy Merritt, Vaughn Taylor, Graeme McDowell
AC: Play - Kurt Kitayama, Kramer Hickok, Wesley Bryan
Kitayama made some coin for me at the PRO and has actually been competing. The PRO T28 got worse with a subpar Sunday but that was on the heels of a 3rd place finish at the Honda. Hickok has two straight made cuts at the Valspar and finished T42 for a decent payday at The PLAYERS as well. Bryan is very interesting for me this week. He is on his very last start of a major medical extension. At minimum needs a 51st or better to secure conditional status but a T6 or better locks him back up for the season. We just saw Brehm do it at the PRO. Bryan chose this place for a reason.
There ya go. it's been a weird week so hit me up in the Nut Hut for questions. I'm sure as we learn more about ownership trends some things are going to change. Pay attention to the weather this week, especially for Showdown. Friday looks interesting. Beware of more WDs. Wednesday might be a wash so some guys might not see the course at all if they just came from Sawgrass.
THE INS & OUTS