DFS GPP Pivot Plays | Wells Fargo 2022
The Pivot Point series focuses on finding the players that will give you the ownership leverage to take down the biggest GPP contests!
Results from The Mexico Open Pivot Point
Patrick Reed ($10,000) | T42
Lanto Griffin ($8,300) | T15
David Lipsky ($7,700) | T6
A back-nine 41 from Patrick Reed kept me from dishing out three top-20 pivots a week ago. But, all in all, it was a very good week. Unfortunately, the majority of the chalk hit as well, so it was difficult to cash without the likes of Jon Rahm and Aaron Wise in your lineups.
The process works, however, so sticking with it will pay off in the long run! Riding the chalk will generally allow you to maintain a bankroll to keep playing. That's not why we're here though, is it?
We want to win BIG. The way to do that is being different; so be patient, it's coming. Ask TJ's own, Coby (TigerPawsSC), if attacking the ownership leverage pays off. He'll tell you.
DraftKings GPP Pivot Plays for The Wells Fargo Championship 2022
Abraham Ancer ($10,400) | ~11%
This is higher ownership than I generally look for; but in all honesty, I'm avoiding the entire $9k range this week, so taking a little extra up top shouldn't be a problem. Ancer is projected to be the lowest owned player above $10k, and I'm not entirely sure why. He had a run of WD's, sandwiched around a MC at The Masters. However, if we're putting any credibility in the words of the player himself, he shouldn't have been at Augusta anyway. He played against the recommendation of his doctor in the midst of a back injury.
In a press conference ahead of the Mexico Open, Ancer told us he feels "100% physically". Following these words, he went on to have a pretty solid week, stat-wise. His finishing position didn't necessarily reflect his play, as he rode a very solid ball-striking week to a T42 finish. He was atrocious around the greens, though. Losing 7.3 strokes to the field around the green is difficult to do, even for the worst short game player, which Ancer is not. It's the first time in his career he's lost more than 4 strokes in that category in a given week. Outlier? I think so.
TPC Potomac is shaping up to be what looks like a straight driver's track. The rough is more penal than what we've been seeing lately, and should reward players that find the fairway. Enter Abraham Ancer; one of the most accurate drivers on Tour. For having below average distance off the tee, it's impressive that he finds himself gaining strokes to the field off the tee on a regular basis. I believe this course will set up perfectly for Ancer, as long as he gets back to his around the green baseline, which shouldn't be a problem.
Sergio Garcia ($8,700) | ~7.5%
Ball-striker's paradise.
Ok, I'll elaborate, but that's really all you need. Sergio Garcia has gained strokes off the tee in nine straight events, and 17 of his last 18. His iron play has been questionable, but he's only played 2 quirky Zurich Classic rounds since The Masters a month ago. I believe he's had some time to get his iron play right, as we know that is historically Sergio's strength. The oddity of his recent run is that Garcia has gained strokes putting in four straight events.
From everything I'm reading and hearing, this is a golf course that gets "easier" once you get on the green. If that's the case, then who better to play than Sergio Garcia, the king of getting to the green and struggling? The biggest question is how much is the LIV golf situation on Sergio's mind that he's not putting as much effort into the cheap purses of the silly little PGA Tour? I mean, he's here, and to me, that's enough to believe that he's there for a reason.
Beyond all that, Garcia rated out great in my model, coming in at #11 overall. I put a little extra emphasis on ball-striking this week because of the rumors around the course. He's excellent in bogey avoidance (4th in this field, last 36), which could come into play this week as well, on what should be a fairly difficult golf course.
Lanto Griffin ($7,600) | ~4%
If it ain't broke, don't fix it, right? I'm going right back to Lanto following a great week in Mexico, culminating with a final-round 66 to backdoor a top-15. His game is coming back around, and for what should be a very popular $7k range, Griffin should be able to provide some quality leverage to your lineups.
Lanto had one of his best off the tee weeks in a long time gaining over 4.5 strokes a week ago. This will go a long way for his confidence heading into a more difficult driving week in Maryland. He gained 3.5 strokes on approach, and has now gained putting in back-to-back events. He's slowly getting back to the Lanto Griffin we grew to love late last season.
In past events, TPC Potomac has yielded a very high percentage of approach shots from 175-200 yards. In that range, Griffin ranks 27th in this field in the last 50 rounds. So, he's driving the ball well, an excellent mid-iron player, and has been putting well again. That's the perfect combination to play well this week.
With a lot of projected ownership around him in Sepp Straka, Joel Dahmen, Matthew NeSmith, and CT Pan, Lanto is the perfect pivot to differentiate yourself.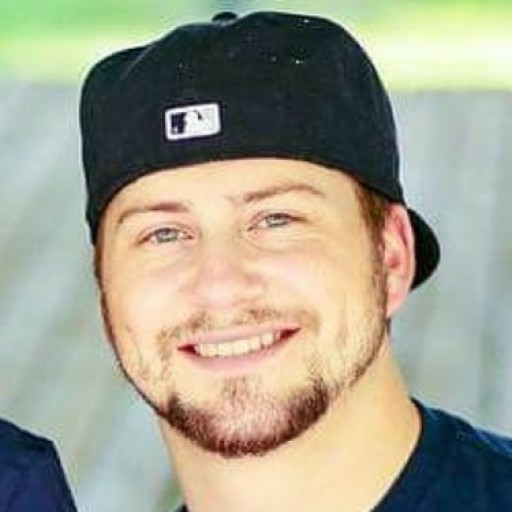 Joe Buttgereit
As the self-appointed "OG" Spieth fan (after getting smoked by Jordan at the 2008 U.S. Junior Am), Joe "Butter" spends way too much time thinking about the 12th hole at Augusta National. He's also a yuge Patty Tavatanakit stan.
Disclaimer: The views, opinions, and commentary in this post belong to its author and do not necessarily represent the Tour Junkies as a whole.