DFS GPP Pivot Plays | PGA Championship 2022
The Pivot Point series focuses on finding the players that will give you the ownership leverage to take down the biggest GPP contests!
Results from the AT&T Byron Nelson Pivot Point
Jordan Spieth ($10,100)| 2
Si Woo Kim ($7,800) | MC
Matthias Schwab ($7,100) | T59
Well, The Pivot Point *almost* had its first win. Should have is more like it. The stats say Jordan Spieth gained 1.4 strokes on the greens, but I'm not sure how. He left at least 3 on the course on Sunday alone, and should have ran away with win #14. Ah well, he's saving it for Southern Hills where he'll complete the career Grand Slam.
Not much more to say as Spieth was the only highlight of the article. Si Woo Kim couldn't get anything going. For every pair of birdies came a bogey, which is devastating in a birdie fest-style event.
Matthias Schwab was looking really good after a 67-68 start to get out to -9 at the end of the day on Friday. However, a cool three-under weekend put an ending to that cinderella story as he would wind up in a tie for 59th putting a bow on a sporadic Pivot Point.
DraftKings GPP Pivot Plays for the PGA Championship 2022
Collin Morikawa ($10,400) | ~11%
I'll be honest, there was some slim pickins in this range. It feels like virtually everyone in the upper $9k and above range will have very similar ownership outside of Jordan Spieth (who will win) and Justin Thomas. I have been seeing Morikawa as the lowest in the bunch above Dustin Johnson at $9,500, and that is absurd to me.
I'm not making this selection because of a lack of options as I may have made it sound above; but because Collin Morikawa is best iron player on the planet. Everything we have heard about this golf course is that with the small greens, and steep runoffs, precision iron play is at a premium. Well, enter *2-time major winner* Collin Morikawa.
He's not the longest driver in the field, but he is extremely accurate. Put a ball in the fairway, at any proximity, and give me Morikawa to put one in the right spot on the green to ensure a solid birdie look. We don't have to worry about any U.S. Open-style deep rough around the greens, either. So I'm not as concerned with his around the green game because with his iron play, I'm banking on limited chipping requirements. He's deadly with his irons, accurate off the tee, and he's about as mentally superior when it comes to closing in majors as we've seen with this younger generation.
Tyrrell Hatton ($8,100) | ~6%
I think Tyrrell Hatton has soured enough people based on his attitude and antics after every shot that he will always be low-owned. Frankly, I find it difficult to watch him play too, but he's really good. On top of that, if you're into wave advantages, he's on the right side of the draw.
He's been the best putter on Tour this season, and he's excellent at playing in the wind. Regardless of the draw, these guys are going to have to deal with wind, and Hatton is about as properly equipped for that as anyone in the field. He's 23rd in this field in strokes gained approach in windy conditions over the last 50 rounds played. He's solid in difficult scoring conditions, as well as DraftKings points in difficult scoring conditions. DraftKings points isn't talked about much when it comes to content around the industry, but that's what we're actually trying to achieve, right? Hatton has a tendency to outscore his placement in DraftKings, which will be essential this week.
Patrick Reed ($7,200) | ~4%
In my Pivot Point debut, I led off with a Patty Reed play at $10k, and he played great for 63 holes. Why wouldn't I go back to him just TWO weeks later at $2,800 cheaper. Yes, the price is warranted because the fields are much, much different; but still, it makes too much sense.
Brooks Koepka was asked again yesterday in his presser if he still believes there's a small percentage of players that can ACTUALLY win a major in a given week. He doubled down saying it's still only a handful of guys. I agree with him; Patrick Reed is one of those guys. Especially in a tougher condition, difficult scoring type of major.
There's multiple paths to winning a major. You can simply overpower any course that's placed in front of you, a la Tiger Woods. You can dominate with precision iron play, and 2-putt par your way through, a la Collin Morikawa. Or, you can ride a world class short game and make pars, where the majority of others are makings bogeys or worse, a la Patrick Reed.
I had a thread on Twitter (probably my most popular tweet of my Twittering career, @joebutter_) where I went back through the last 12 majors to see what guys pop when the fields and courses are the most difficult. Patrick Reed popped. In the last 12 majors, he has 7 top-20s (only Rahm, DJ, Brooks, Schauffele have more). I also took out Augusta, as it may not necessarily paint the proper picture with course history being so important there. In the last 8 non-Masters majors, Reed has 5 top-20s (only Rahm, Brooks, Oosthuizen have more). At $7,200, a T13 would be plenty enough to outscore his price.
When conditions and pressure get tough, Reed performs. He feeds off the hatred, and puts it into his grinder mentality and plays well just to piss everyone off. Also, his burner Twitter has finally paid off, as he's been placed on the right side of the draw.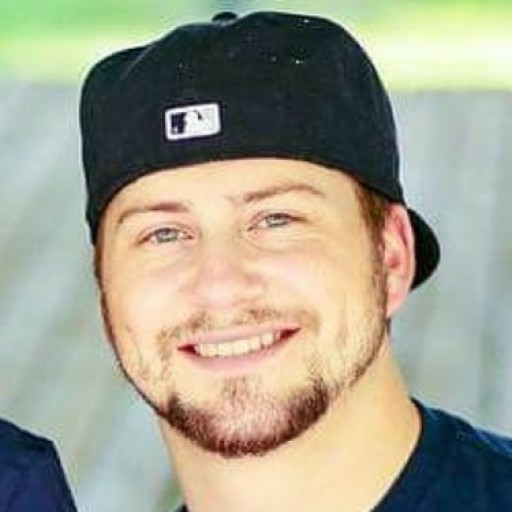 Joe Buttgereit
As the self-appointed "OG" Spieth fan (after getting smoked by Jordan at the 2008 U.S. Junior Am), Joe "Butter" spends way too much time thinking about the 12th hole at Augusta National. He's also a yuge Patty Tavatanakit stan.
Disclaimer: The views, opinions, and commentary in this post belong to its author and do not necessarily represent the Tour Junkies as a whole.