DFS GPP Pivot Plays | Fortinet Championship 2022
The Pivot Point series focuses on finding the players that will give you the ownership leverage to take down the biggest GPP contests!
We. Are. Back!
Yes, it's been a very long time. Yes, it's a brand new season. Yes, the Pivot Point has returned!
The slate is clean. I'll be honest (there's no denying it), I was very inconsistent with the pieces last season; had a lot of stuff going on personally, but life is more "normal" now and the greatest show on the airways have been gracious enough to let me return to my rightful place. Well - the place that I wanted to be.
Anyway, to the golf. If you want the course setup, key stats, yada yada, go listen to the TJ show. Chances are if you're reading these pieces, you're already a listener, but figured I'd tell you again because I won't get into that shtuff.
I'm simply going to tell you who the best leverage options from an ownership standpoint will be for you to team up with the Cameron Davis' and Taylor Pendrith's of the world.
So, without further ado, let's get (back) into it!
DraftKings GPP Pivot Plays for the 2022 Fortinet Championship
Tom Hoge is projected to be the lowest owned player above $9k, and I would not, at all, be surprised if he wins this golf tournament. We know he's not the best putter in the world, but he's also not the worst; and we've seen what he can do (in a field similar to this) when the putter cooperates, ie. Pebble Beach.
By all accounts, this event is going to be a wedge fest. Who better to play than the #1 ranked player in the field over the last 50 round in proximity from 100-125 yards? Probably not many. That yardage is not an outlier either as he's 15th in proximity from 125-150 yards, and 23rd in strokes gained approach overall. Easily one of the premiere iron players in this field, yet sub-10% owned.
He's 11th in this field in opportunities gained, and 12th in DraftKings scoring on short courses. Yada, yada, yada. The numbers are all there. Why aren't people inclined to play him? Price tag? Just the boring name? I'm not sure why everyone is avoiding Hoge, but we can take that to the bank and run with it, because he will be in this tournament down the stretch on Sunday.
Take it for what it's worth, but Hoge played very well in the early portion of last season as well, posting six top-20 finishes, including three top-5 finishes. We know he's not one of the elite players in the world, but when the fields are weak, Hoge shows out. On top of that, he's one of the very few players this week that played through the Tour Championship, so he's not coming in as (potentially) rusty as the rest of the non-KFT players in this field.
Matt Kuchar ($7,600) | ~3%
Gut play. Almost exclusively. Although, Kuch has shown some flashes here and there in the past year. In what would be considered a down year, he still managed five top-16 finishes, while reaching the second round of the FedEx Cup Playoffs. It wasn't all bad.
I believe I can honestly say I've never played Matt Kuchar in DFS before, with the exception of the match play event. Something just gives me a feeling that he will compete this week. He's one of the better long-term poa putters in this field, ranking 7th in the last 50 rounds on the surface. Outside of that, he's pretty mediocre across the board. This just feels like one of those weeks where he can find fairways, hit solid wedges, and putt his way into a top-10 finish. He does come in with perhaps the most professional golf experience of anyone in the field. That's gotta count for something, right?
The oppo-Phil effect. Phil went to the Champions Tour in order to dominate a little and take advantage of the players that were much older, and couldn't hit nearly as far as he. Kuchar can do a similar thing here; take advantage of all the fresh blood coming in this week that may not necessarily know how to handle a PGA Tour event on a Sunday afternoon. Ride the putter to a flurry of birdies, and see what happens; he is 36th in this field in DraftKings scoring on short courses over the last 50 rounds played.
Matt Wallace ($7,100) | ~4%
Everything needed to do well to succeed at Silverado Resort, Wallace does well. He's also surrounded by a few names that are going to eat up ownership: Chris Gotterup, Mark Hubbard, Patrick Rodgers, Alex Smalley, etc. Wallace will slip right into that sweet spot of low ownership with high upside.
At $7.1k, Wallace is the 49th highest priced player in the field. He came in 22nd overall in my model. Value. Over the last 50 rounds played, he's 41st and 24th respectively  in proximity from 100-125 and 125-150 yards. Over the same stretch, he's 8th in putting on poa surfaces. He has the perfect skill set to succeed on this golf course.
The ownership will take a hit due to poor recent form and the lack of course history. However, it's hard to judge the recent form when the course appears to be set up so perfectly for his style of play. Sure, if everyone could routinely play courses that fit their game, results would look much better, right? No s**t, Joe. But, and a big but, when you look at the middling players that aren't annual winners on the PGA Tour, there's some credence to the fact that they have to figure out a way to keep their Tour card on the courses that don't suit them, and eat the courses that do.
This is one that Matt Wallace can eat, and I believe he'll give us a strong showing, potentially propelling you to DFS victory!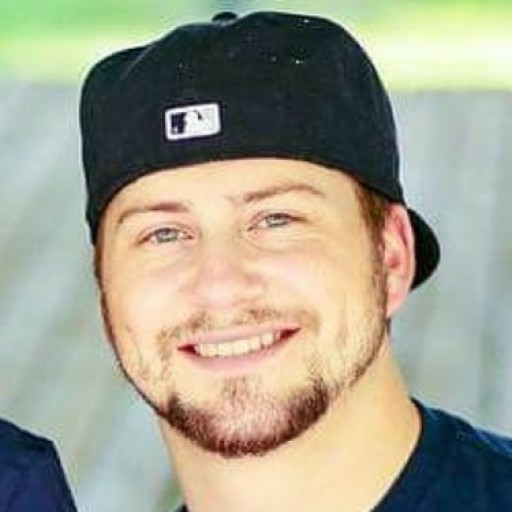 Joe Buttgereit
As the self-appointed "OG" Spieth fan (after getting smoked by Jordan at the 2008 U.S. Junior Am), Joe "Butter" spends way too much time thinking about the 12th hole at Augusta National. He's also a yuge Patty Tavatanakit stan.
Disclaimer: The views, opinions, and commentary in this post belong to its author and do not necessarily represent the Tour Junkies as a whole.