Rocket Mortgage Classic 2022 DraftKings Preview
fedex cup playoffs fast approaching as penultimate stop hits detroit golf club
The race to the FedEx Cup playoffs is in the home stretch with just two events left. A lot of money and a lot of jobs are on the line as players jockey to maintain their spot in the top 125. It's the penultimate week in the PGA Tour regular reason! Detroit Golf Club hosts the 2022 Rocket Mortgage Classic. Let's get you set to see some green screens on DraftKings this week.
What's up golf addicts! AC here, checking in week to week to provide a quick preview of the upcoming PGA Tour event. I'll give you the lowdown on the course, the players, some key stats, and some favorite DraftKings picks for the week. 
All of the course data, player stats, and most of the information below can be found on Fantasy National Golf Club (FNGC). At FNGC you can view historic course conditions, course scoring breakdowns, tournament history, simulators, and official strokes gained data provided by the PGA Tour. Start building your models at Fantasy National now!

The Field and Tournament Details for The Rocket Mortgage Classic
The 4th edition of the Rocket Mortgage Classic has a new spot in the PGA Tour rotation. The penultimate slot in the regular season should help the field strength going forward and provide a shootout for those looking to secure their card for next season. Seems to have done the trick this year at least.
World #4 Patrick Cantlay tops the DK pricing sheet this week at $10,700. Once again, DK is making it weird with just nine players above $9K. Last week's 3M Open champ, Tony Finau, remains in the field along with Will Zalatoris and Cameron Young in the $10K's. Max Homa, last year's RMC champ Cam Davis, Adam Scott, Keegan Bradley, and Kevin Kisner round out the limited $9K options.
Some of the young studs such as Maverick McNealy, Sahith Theegala, Davis Riley, Chris Gotterup, Nick Hardy, Joohyung Kim, Alex Smalley, and Callum Tarren will be looking to grab their first win and perhaps secure a better position heading into the FedEx Cup playoffs. Speaking of playoffs, the race to the top 125 is heating up. Some of the guys around the bubble heading into this week include Patton Kizzire (120), Stewart Cink (122), Tyler Duncan (123), Lucas Glover (124), Webb Simpson (125), Tarren (126), Jason Day (127), Kevin Tway (128), Nick Taylor (129), and Chesson Hadley (130). ***
Nate Lashley (2019), Bryson DeChambeau (2020), and Cameron Davis (2021) are the past champions of the RMC. Lashley and Davis are back in the field this week. The field is set at 156 with the top 65 and ties making the cut. A total of $8,400,000 is up for grabs with the eventual champ taking home $1,512,000.
*** The PGA Tour announced that the LIV guys have lost their points which makes a big change in the standings. The new bubble boy is Stephan Jaeger (125) with Austin Smotherman, Max McGreevy, Danny Willett, and Nick Hardy just behind.
Rocket Mortgage Classic Course Breakdown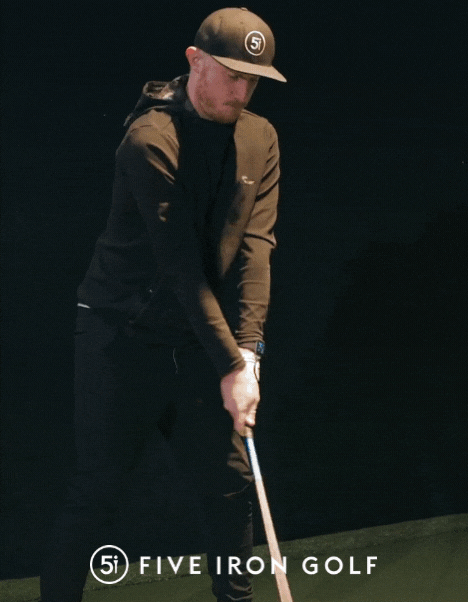 Course: Detroit Golf Club (North Course)
Location: Detroit, MI USA
Yardage: 7,370
Par: 72
Architect: Donald Ross (1916)
Renovations: Robert Trent Jones
Grass: Bentgrass/Poa annua
The PGA Tour returns to the oldest course in the annual rotation this week. Donald Ross' North Course at Detroit Golf Club plays host for just the 4th time in its 100+ year existence. The 7,300 yard Par 72 is described as a tree-lined parkland course with almost no danger off the tee or on approach. The course was renovated to be PGA-ready in 2019 which included a re-routing of some the holes. Tournament #1 and #2 are the members' #8 and #9 respectively. Tournament #3 will be played from the North #1 tee box to South #1 green.
The boys should eat this place up again. The winning scores over the last three years have been -18, -23, and -25. DGC ranks as the 6th easiest course on Tour playing almost two strokes under par. Three of the four Par 5s are reachable by most and there are four Par 4s playing under 400 yards. It's ABC golf. The fairways rank as the 11th widest, allowing for 72% driving accuracy. Oddly enough, the greens rank as some of the smallest on Tour but allowed 75% green in regulation in 2021.
The only thing that is going to slow the players down a bit this week is the immaculate Donald Ross greens. They rank as the 11th toughest greens on Tour and will cause trouble for even the shortest putts. Most slide from back to front but are severely undulated throughout. They are a bent/poa mix and are beloved by the players. Some going as far as to say these are among the purest out there. Other than the greens, players will have to navigate around 82 bunkers and some thick Bluegrass rough. Wind may also add to the equation but does not look like much after the first two rounds.
Key Stats for Detroit GOlf CLub
Off the Tee/Accuracy
Approach/Opps Gained
Putting
Birdies
DK Scoring
Par 5 Scoring
Birdie-fest Balls
Things are pretty much identical to the outlook we had last week; Make. Lots. Of. Birdies. That's it. That's the recipe. Smash the ball off the tee! You don't really have to as the course does play to elevation but the average driving distance here is near the top. Nail the approach! You'd think that with such small greens it would be harder to hold them. Not the case. Approach is one of the lowest correlated stats for Detroit Golf Club but it helps when it comes to making birdies. Opps gained week!
Make. The. Putts. This is essentially a putting contest. There have only been a handful of players in the top 10 not gain at least three strokes on the greens over the last three years. Nobody made the top 10 losing strokes with the flatstick. Birdie-fest stats can be grouped together. Need guys to take advantage of the Par 5s so eagles and birdie numbers are important. DK scoring too. A history of performing well at high-scoring events is a good look as well.
Here's a tidbit from our Nut Hut in-house caddie: "Old school bunkering and greens, tree-lined but too far off the fairway to come into play really. Rough is pretty juicy but the place just plays soft... and short. Lots of features that it was designed with are more out of play for the modern player. Greens have fun contours and roll nice, definitely the poa mixed in"
If you are not yet a member, join the Tour Junkies crew and some brilliant minds in Goalby's Nut Hut. The Nut Hut is a discord chat with tons of insight, caddie news, banter, trash talk, and most of all a collection of golf addicts that have won more than $4 million since the restart. Click the banner below to sign up!
Rocket Mortgage Classic Picks & Fades
I'll give you some plays and a fade from every DraftKings salary range each week. For all of DB and Pat's thoughts and picks, check out and subscribe to the Tour Junkies Podcast.
$9K & Above 
Play - Cameron Davis ($9,700), Kevin Kisner ($9,100) | Fade - Adam Scott ($9,300)
There isn't much to be fussy about with only nine guys up here. With that said, I'm going back to two guys who could have made me rich last year. Cam Davis is playing some great golf right now and should be excited to return as the champ. He ranks 1st in 350-400 yard Par 4 scoring and 2nd in opps gained over the last three months. During that same span, Kisner's stats aren't near as good but he put together a T21 at The Open and a T6 at the Travelers. What I am more interested in is the course history. Kiz is #1 in SG: Total at DGC with three made cuts. His last two happen to be a T8 last year and a 3rd in 2020.
I don't really have anything bad to say about Adam Scott. I think the game is in a decent spot and he'll certainly be well rested. However, he's never played DGC, he's not the best putter, and I really can't see him getting past -15. I think he's a decent cash play.
$8K Range
Play - Sahith Theegala ($8,700), Mark Hubbard ($8,000) | Fade - Cameron Tringale ($8,500)
The only worry I have for Sahith is the putter and with a bit of Poa mixed in these greens, it should help. He did gain 4.2 strokes at the Travelers which is the same surface. He finished 2nd there. The off-the-tee game has been stellar his last few times out and I can look past a weaker showing at the 3M. I think Hubbard's price will keep some steam off of him. He's coming off a 3rd at the Barbasol and T13 at John Deere. Checks a lot of boxes.
I think Tringale is going to be popular. He had a spike week at the Scottish before finishing at the bottom in The Open and a missed cut last week. Tringale has a great history at DGC which will draw some attention. I don't like the feel this week.
Check out the Tour Junkies DFS Picks Show for all of DB's & Pat's picks!
$7K Range
Play - Cam Champ ($7,600), Troy Merritt ($7,600), Taylor Pendrith ($7,500), Nick Hardy ($7,300), Greyson Sigg ($7,100)
The $7k range is just stacked. These aren't even all the guys I like. Was on Champ last week and wasn't disappointed after he battled back to a T16. Maybe an even better course fit here if the putter shows up. I was high on Merritt here last year and instead of going 100% in three lineups, the one I swapped turned out to be the nuts. Pain. Anyway, he likes it here and the form is returning. TP! Love this guy. Bomb it off the tee and sink it on the greens. Hardy has the firepower to bag birdies and I like the discounted price. Sigg has had three solid weeks in a row including a T7 at the 3M. Impressively, he's gained 17.8 strokes tee to green through those three.
Honorable mentions go out to Chris Kirk, Scott Stallings, Kevin Streelman, Wyndham Clark, and Adam Svensson. Stacked!
$6K Range
Play - Austin Smotherman ($7,000), Michael Gligic ($7,000), David Lipsky ($6,800), Paul Barjon ($6,200)
Since there are so many decent plays in the $7k range, I'll throw out a couple of names at the $7k-min. Smotherman knows how to pile up birdies and the price is cheap enough. Off-the-tee and birdie setups have been sharp. This will be the third week in a row on the Gligic train. Not hoping off now. Setting up well for the new dad. Hopefully, that is also the case for Lipsky. He's been great over the last three months stats-wise but has missed two cuts in his last three starts. I like his scoring potential though. As a bonus play, I present Paul Barjon. He's 4th in SG: OTT and 24th in eagles over the last three months. We'd take a repeat of his T31 last week.
There ya go! This will be another weird ownership week. Lotta lineups will include two $10ks. Don't forget about the FedEx Cup rankings. With the recent ladder climbs, a few more spots just opened up. Don't forget about the new Wednesday Night Live chat in the Nut Hut. Good luck!
THE INS & OUTS
*The field is 156