Ownership Review | Wells Fargo Championship 2022
Ah, the old saying "hindsight is 20/20" has now been turned into an official series. The Ownership Review pieces will come out every Monday by yours truly, and will simply be a recap of the overowned vs. underowned of the week's event. I'll also touch a little on the difference in ownership between the lower stakes contests vs. the higher stakes (DFS sharps) contests. Hopefully in turn, over time, we'll get a better feel on what defines good chalk, and what chalk the DFS pros are running away from.
We had another solid chalk week. The chalk paid off as Max Homa went on to win the event as the 4th highest owned player across all DFS contests. Homa has established himself as one of the Tour's best closers and it was obvious this course set up well for him. The putter cooperated, and that's all she wrote.
The sharps were also heavily on Homa this week, an uptick of 6.5% between the $5 Drive The Green (19.5%) and the $3,180 19th Hole (26.1%). Homa, playing with Jason Day (36-hole leader) the first two days, and chasing Keegan's stellar Saturday, spent the first three days in the runner-up position. But, consistency prevailed as Max simply didn't make any major mistakes and let everyone around him fall back en route to the trophy.
Cameron Young ($8,000) | ~27.6%
The runner-up (well, one of them) in this event was a chalky play as well, as Cameron Young came in as the 3rd highest owned player across the DFS landscape. In a week where you truly had to make some stands, I faded Young. While having about 40% Homa this week, I still merely broke even as I was without guys like Young.
Far and away, the tee to green leader on the week, Young gained 15.5 strokes to the field T2G, while Kurt Kitayama was second with 10.4 strokes gained. Young lost 2.3 strokes on the greens which ultimately was his demise, but another strong showing for a budding young star.
Russell Henley ($9,300) | ~28%
Russell Henley was the second highest owned player on the slate. While he made the cut on the number ensuring four rounds, he didn't do much with them. He rode a five over-par weekend, with just four birdies in the final 36 holes, to a T41 finish. Henley was simply mediocre all around blowing up plenty of lineups, especially those in the $3,180 contest, where he was 41.4% (!) owned.
It seems as though this was a week where a lot of DFS players looked to build a bit more balanced. It doesn't appear that was the correct route as a couple $10k guys finished top-5 (McIlroy, Fitzpatrick) and the $8k range produced the champion and a runner-up (mentioned above). For the two weeks I've been writing this piece, stars and scrubs-style has been the way to go.
Seamus Power ($8,300) | ~20.6%
Seamus Power was the highest owned player to miss the cut, and one of the highest owned players in my pool as well. The Homa-Power combination appears to have been a popular one, which did its part in blowing up quite a few lineups.
Power had an 'OK' first round, shooting even par in the best conditions of the week. He started off day two with a triple on the par-5 10th hole, playing catch up the rest of the way, eventually missing the cut by two. At 20.6%, and 24.8% in the $3,180 contest, Power was a chalk bomb if I've ever seen one.
Us VS The High Rollers
Mixed bag for the high stakes players as the top-6 owned featured the Champion, runner-up, and a top-5. It also featured a T21, T41, and a MC.
Yet another week where the chalk generally paid off. Four of the five highest owned players finished in the top-21, while three of them finished in the top-5 (Homa, Young, McIlroy). We're starting to see a trend now, well two events, where the weaker fields are producing chalk-heavier leaderboards. I'm extremely interested to see what happens this week at the AT&T Byron Nelson as we're getting a much deeper field, at least at the top.
I believe we're finally approaching the stretch where the ownership leverages will play major roles in winning your contests. We're going to have a decent sample size to play with as we approach the first major championship I'll be covering when the PGA Championship arrives in two weeks. Do your research, and let's take down some contests!
Here is a little breakdown of the ownership differences between the $5 Drive the Green and the $3,180 19th Hole contests (data provided by Fantasy Labs):
[Player ($5 / $3,180)]
Russell Henley (23.6% / 41.4%)
Cameron Young (23.0% / 30.6%)
Max Homa (19.5% / 26.1%)
Keith Mitchell (18.5% / 24.8%)
Joel Dahmen (14.5% / 26.1%)
Sergio Garcia (12.2% / 21.0%)
Rory McIlroy (24.8% / 16.6%)
Tyrrell Hatton (13.2% / 6.4%)
Abraham Ancer (9.1% / 3.2%)
Aaron Rai (7.4% / 3.8%)
Don't forget to check out my Pivot Point series every Wednesday to see how to *properly* avoid the chalk each week! After you read that, or before, check out the Tour Junkies Youtube page, as they're producing video content like you wouldn't believe!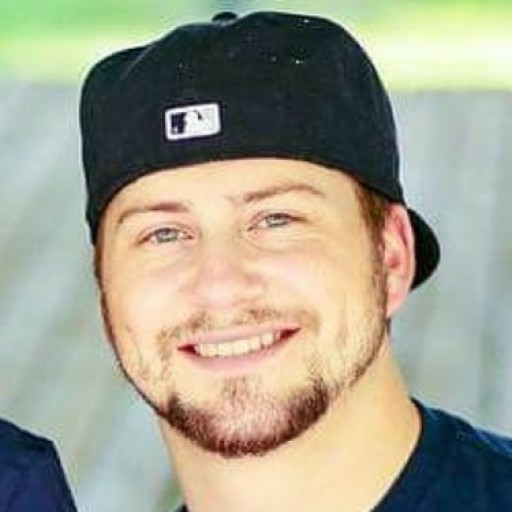 Joe Buttgereit
As the self-appointed "OG" Spieth fan (after getting smoked by Jordan at the 2008 U.S. Junior Am), Joe "Butter" spends way too much time thinking about the 12th hole at Augusta National. He's also a yuge Patty Tavatanakit stan.
Disclaimer: The views, opinions, and commentary in this post belong to its author and do not necessarily represent the Tour Junkies as a whole.